Un evento digital para conectar al ecosistema de Latinoamérica, construir oportunidades y conocer lo más relevante en el mundo Fintech.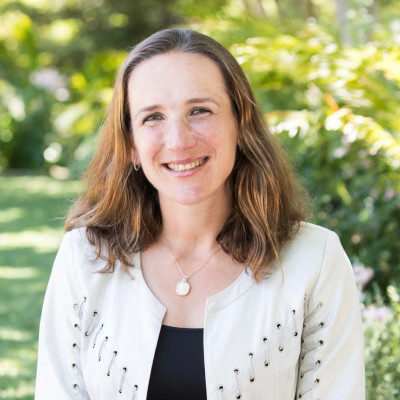 Angela Strange
Partner
Andreessen Horowitz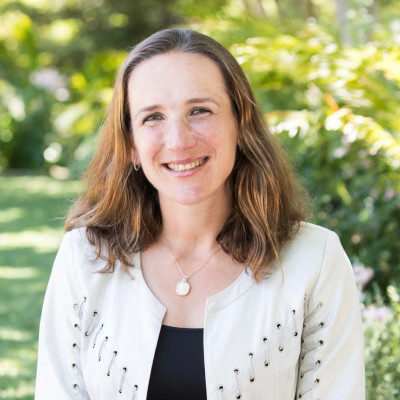 Angela Strange
Partner
Andreessen Horowitz
---
Angela Strange is a general partner at Andreessen Horowitz where she focuses on investments in financial services including fintech infrastructure, insurance, real estate, and increasing financial inclusivity. She is currently a board member of Addi, SynapseFi, and Tally, and board observer for: Earnin, HealthIQ, Mayvenn, PeerStreet, and Point. Angela joined the firm in 2014.

Prior to joining a16z, Angela was a product manager at Google where she launched and grew Chrome for Android and Chrome for iOS into two of Google's most successful mobile products. Previously, she was the director of product management and business development at Ruba.com (acquired by Google) and a senior associate partner at Bay Partners where she focused on the consumer internet sector. Prior to that, Angela was a consultant at Mercer Management Consulting in Toronto.

Angela is a proud Canadian and served as co-chair of the C100, a non-profit that bridges Canadian entrepreneurs with Silicon Valley, and on the Canadian Finance Minister Morneau's Economic Growth Council. Angela has a Mechanical Engineering degree from Queen's University, in Canada, and an MBA from Stanford. Angela is a world-class athlete and spent two years training professionally as a runner; she has won several marathons and achieved a seventh place national ranking in Canada.

Angela Strange is a general partner at Andreessen Horowitz where she focuses on investments in financial services including fintech infrastructure, insurance, real estate, and increasing financial inclusivity. She is currently a board member of Addi, SynapseFi, and Tally, and board observer for: Earnin, HealthIQ, Mayvenn, PeerStreet, and Point. Angela joined the firm in 2014.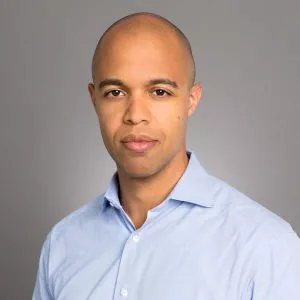 Shu Nyatta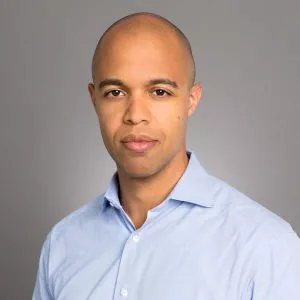 Shu Nyatta
Managing Partner
Softbank
---
Shu is a Managing Partner at SoftBank, co-leading SoftBank's new $5B Latin America-focused technology growth fund. Before this new role, Shu was a founding member of SoftBank Group's Silicon Valley investment team, and subsequently the SoftBank Vision Fund. He has made investments spanning a variety of sectors including Fintech, Mobility, Hospitality, Media, Semiconductors, Software Infrastructure, Machine Learning, Genomics, Robotics and Autonomous Driving in the US, Europe, India, China and Latin America. Prior to joining SoftBank, Shu was an investment banker with JPMorgan, a consultant with McKinsey and a singer/songwriter. Shu received a BA from Harvard College, and an MSc. from Oxford University, where he was a Rhodes Scholar.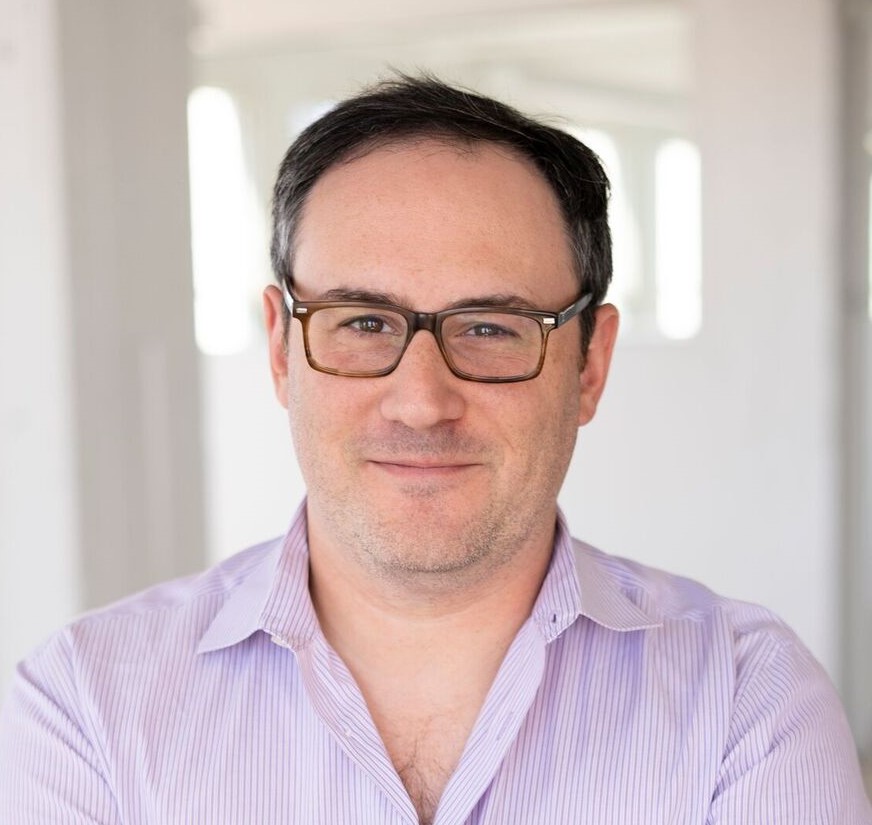 Ben Savage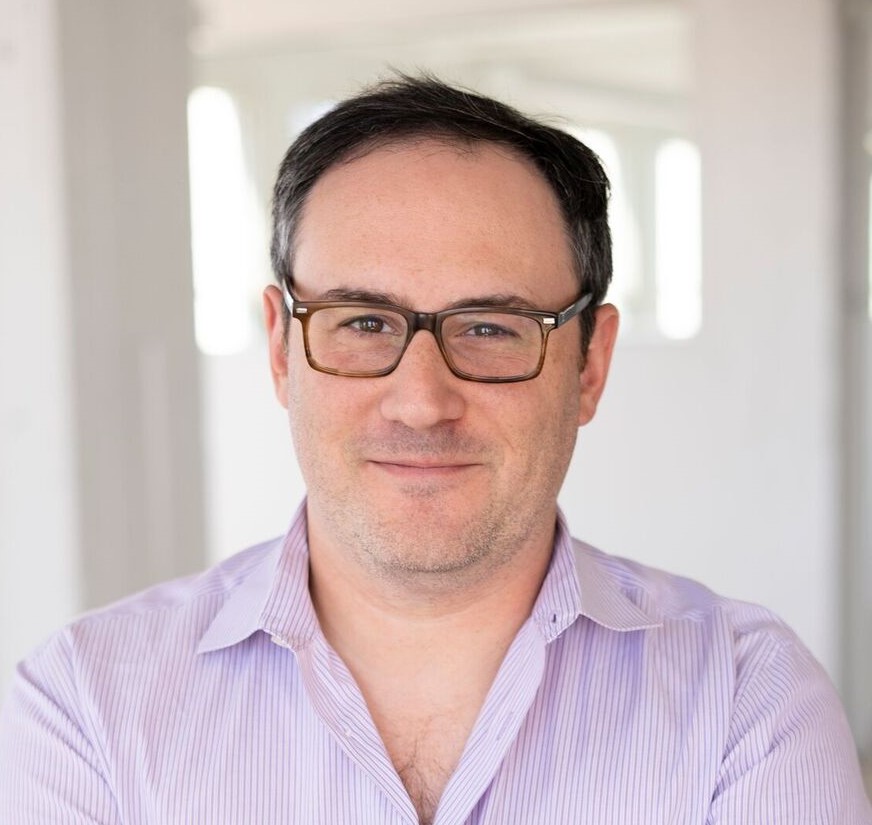 Ben Savage
Managing Partner
Clocktower Technology Ventures
---
Ben manages Clocktower Technology Ventures and is responsible for all of Clocktower Group's private market activities. Ben was previously Director, Investment Associate Program for Bridgewater Associates, where he worked with the firm's CIOs on strategic priorities, talent development and research. Ben began his career as a VC and private equity investor with Wasserstein Perella. Ben also co-founded Artivest fka Resonance Funds, an online issuer of actively-managed exchange traded vehicles, as well as Waterfall Mobile. Ben holds an MBA from the Stanford Graduate School of Business and a BA in philosophy from Yale University.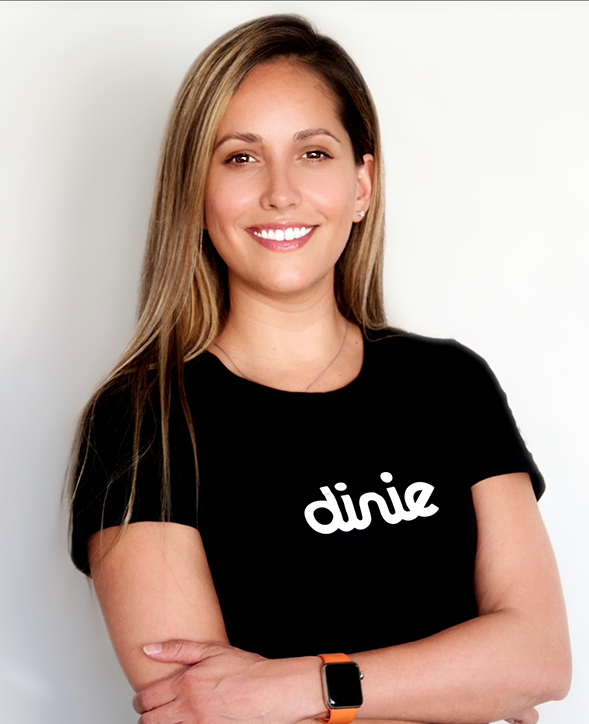 Suzy Ferreira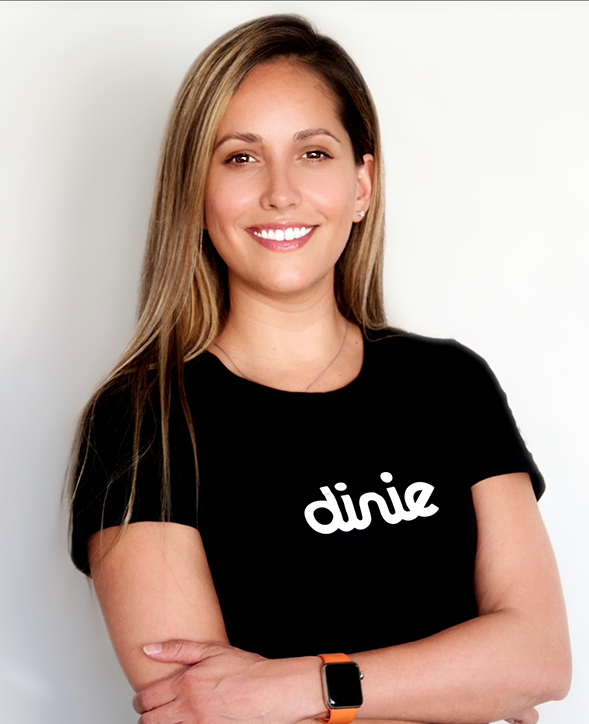 Suzy Ferreira
Founder
Dinie
---
Suzy Ferreira is a Fintech entrepreneur and a pioneer in Embedded Lending in Brazil. A financial crisis, resulting from the impact of abusive interest charges, led her family of small business entrepreneurs into bankruptcy and forged in the eight-year-old girl an early determination to learn how to deal with Credit. After completing a Masters in International Finance Law at UCL, Suzy attained a successful career in Banking at Santander and ICBC in the UK, financing the world's largest companies. Suzy began her entrepreneurial journey in Fintech, as part of the founding team of Railsbank. Led by her passion for small businesses and betting on her vision of the "invisible bank", Suzy founded Dinie (www.dinie.com). The company takes the complexities out of the processes for any digital platform to quickly start offering instant and embedded credit-based revolving lines and payment solutions for SMBs, where their business happens.

---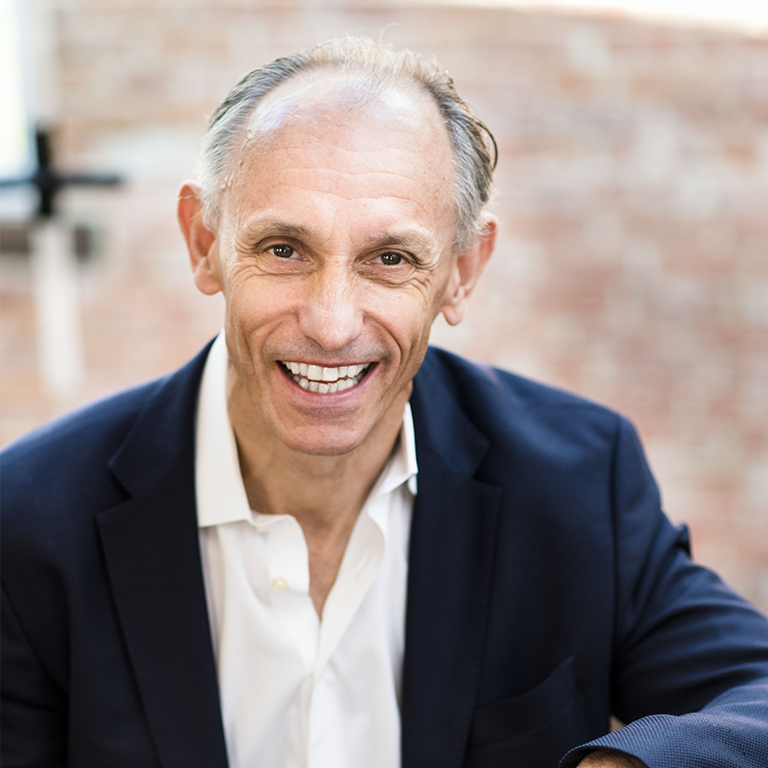 Nigel Morris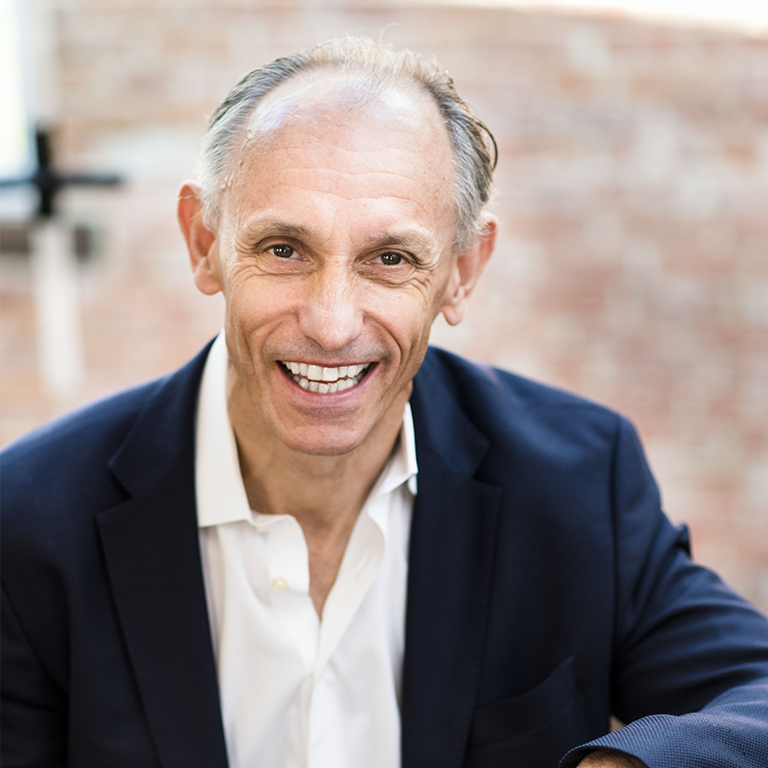 Nigel Morris
Co-founder & Managing Partner
QED Investors
---
Nigel es presidente de ClearScore y Mission Lane y forma parte de los consejos de AvidXchange, Bitso, QuintoAndar, Amount y MediaMath. Además, forma parte del consejo de Ideas42 y del Consejo Asesor Digital de Scotia, y trabaja en calidad de asesor en General Atlantic y Oliver Wyman. Nigel trabajó anteriormente en los consejos de Capital One, The Economist, Brookings, National Geographic, Klarna, Braintree, TransUnion y London Business School. Con frecuencia es ponente en conferencias líderes del sector, como Money2020, LendIt, Finance Disrupted y la Cumbre Anual de Finanzas de Bernstein.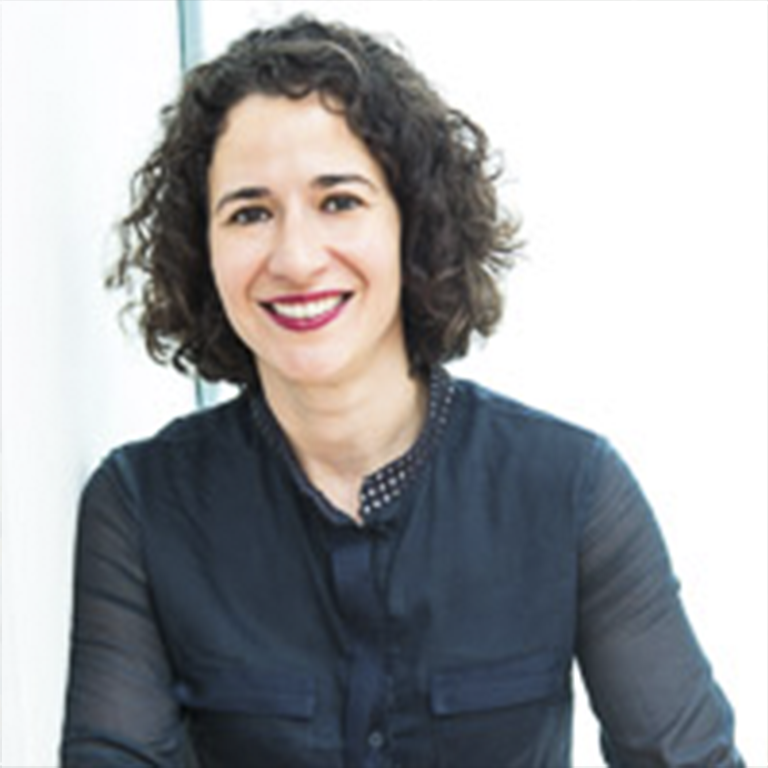 Anna Raptis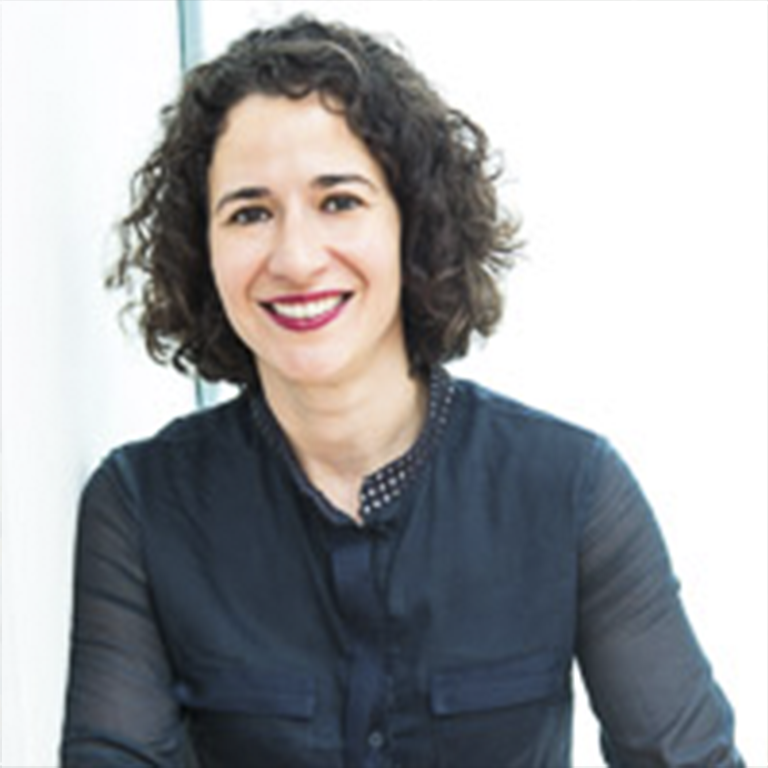 Anna Raptis
Founder and CEO
Amplifica Capital
---
Anna is a passionate impact investor with over 25 years of experience. Her guiding principle is invest in the change you want to see. Anna's experience includes investing across sectors and geographies in international equities, funds, energy, real estate and as an angel investor and limited partner in venture capital funds in Mexico and the United States. She was recognized as one of the top female investors by the Latin American Venture Capital Association. Anna is founder of Amplifica Capital, a VC fund with the goal of diversifying the investor base by actively increasing the participation of women investors in private capital. Anna grew up in a family business environment. She has first-hand operational experience and understands many of the challenges that entrepreneurs face. She continues to serve on the board of these family businesses in the seafood and property industries. Anna is committed to the development of professional women and women investors, to support this goal, she is a cofounder of Mujeres Invirtiendo, and Voz Experta Mexico.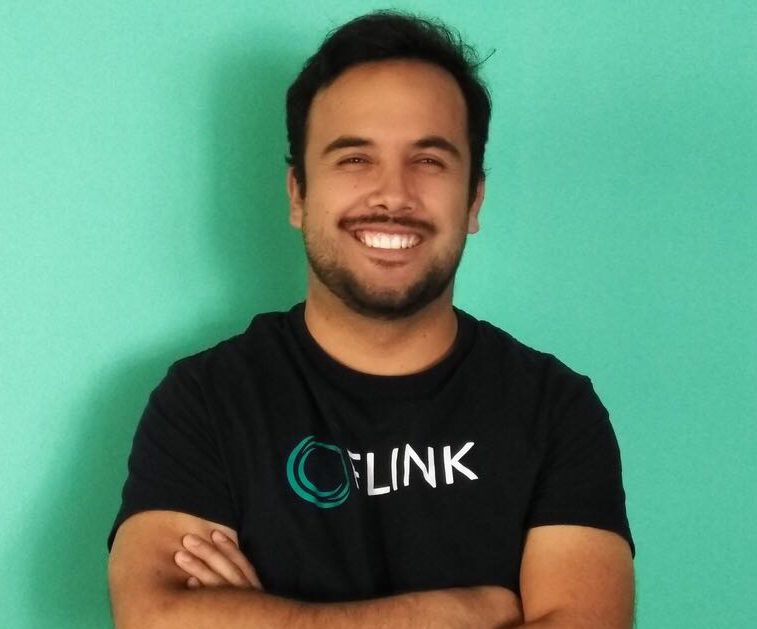 Sergio Jimenez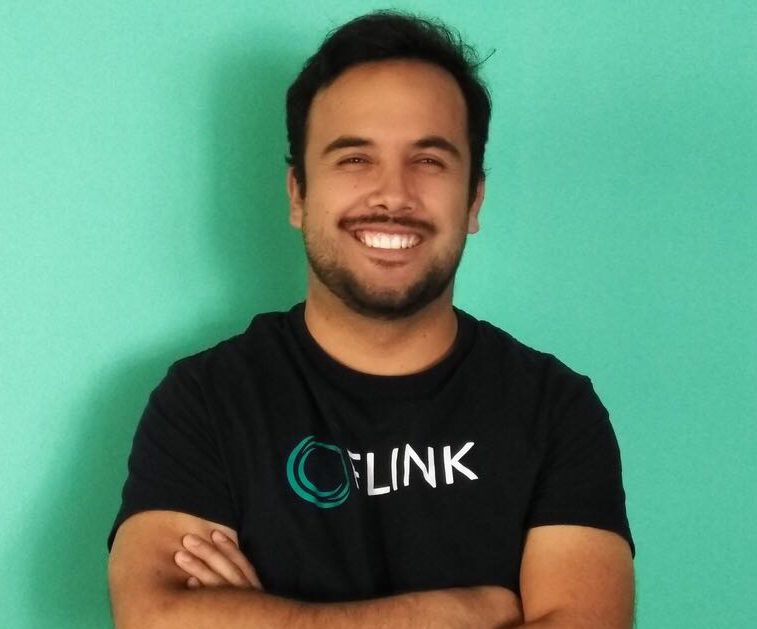 Sergio Jimenez
CEO & Founder
Flink
---

---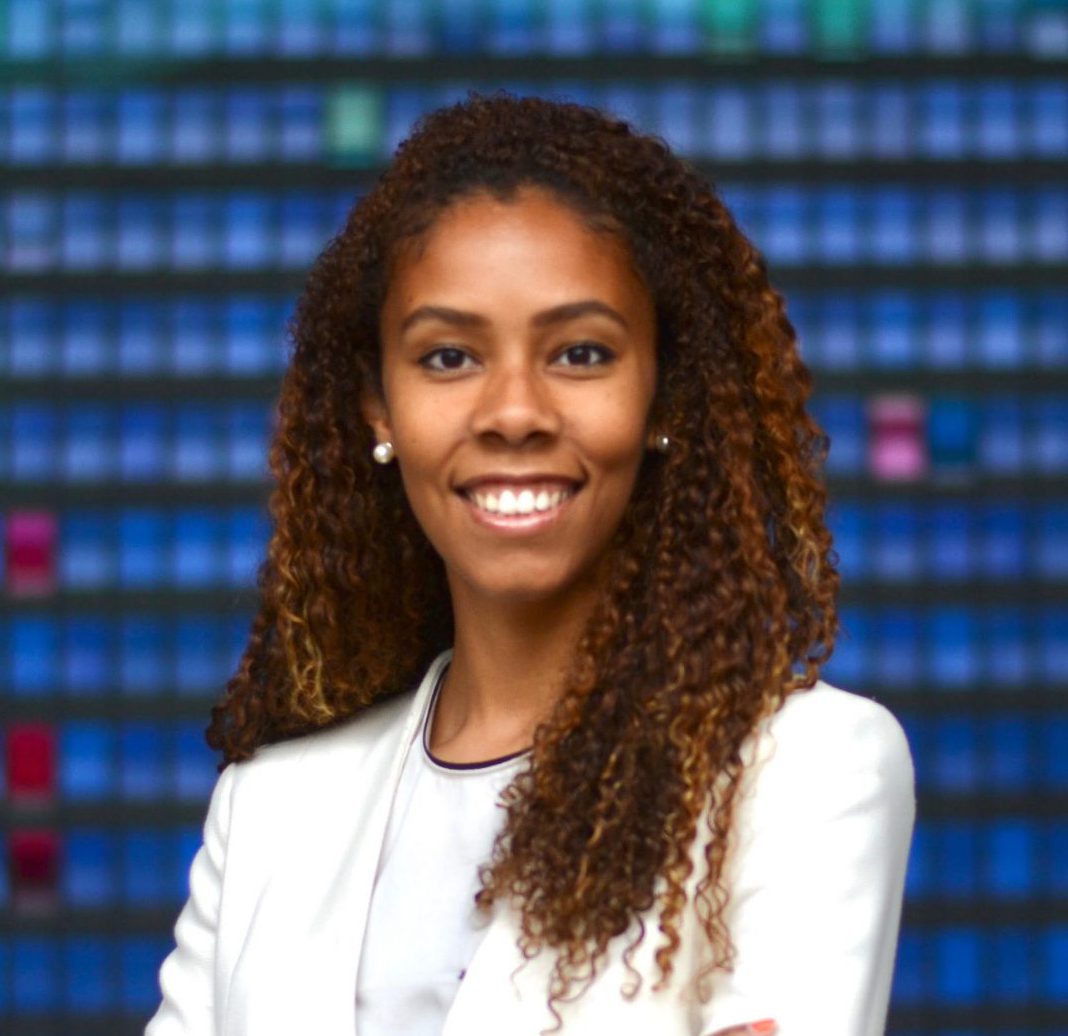 Mercedes Bent
Partner
Lightspeed Venture Partners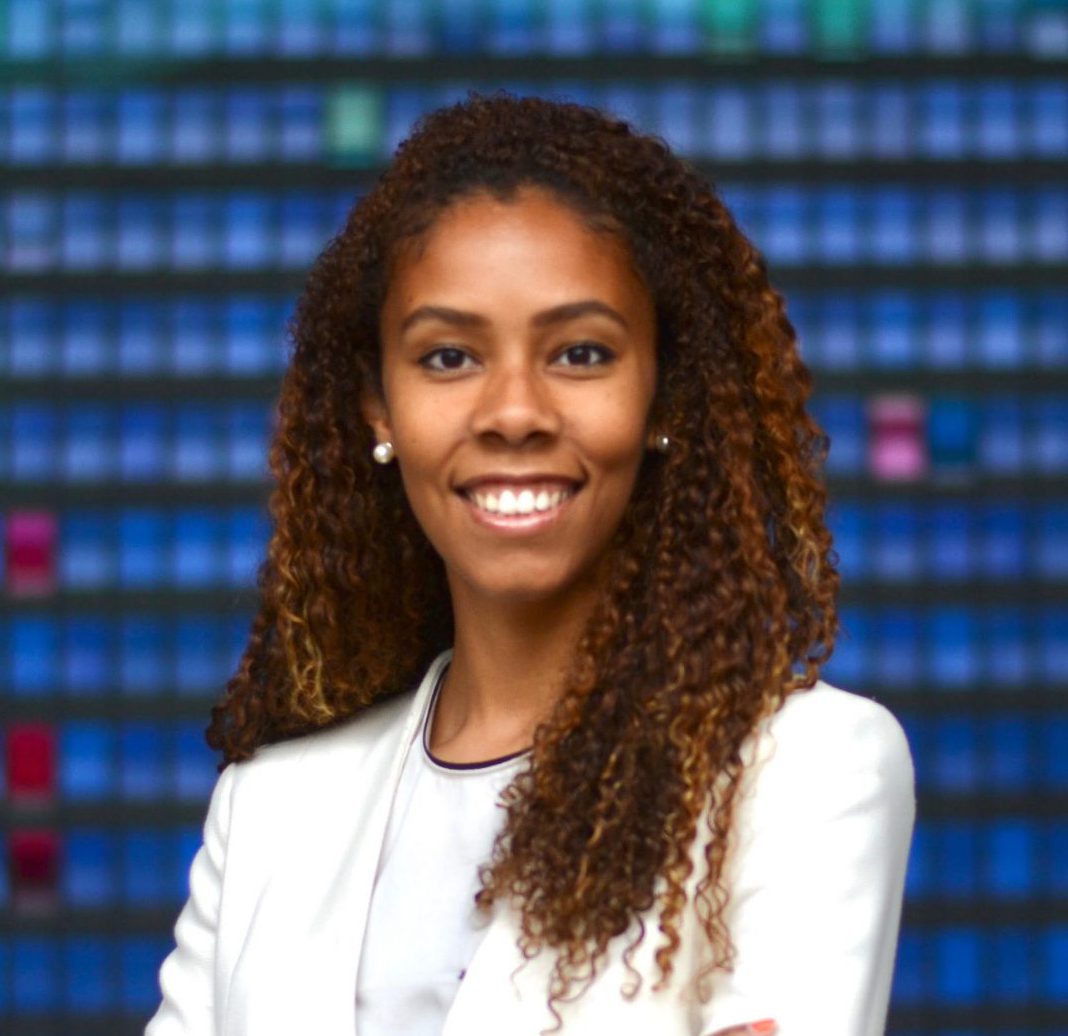 Mercedes Bent
Partner
Lightspeed Venture Partners
---
Mercedes Bent is a Partner at Lightspeed Venture Partners, a venture capital firm based in the Bay Area. At Lightspeed she invests in consumer, fintech, EdTech and US/LATAM. She is invested in and work with companies including Forage, StoriCard, Outschool, Flockjay, FCFL, United Dwelling and Honeylove. Previously she served as an executive at a VR startup and a General Manager at General Assembly (acquired, 2018) where she oversaw a multi-million dollar business line. She has an MBA and a Masters in Education from Stanford University and an AB from Harvard University. She serves as a board member for the non-profit Birthright AFRICA and in her free time she enjoys off-roading in her Jeep.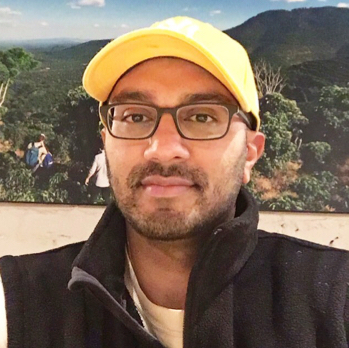 Dileep Thazhmon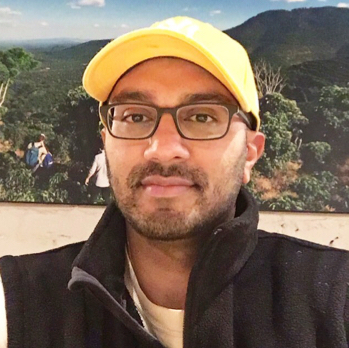 Dileep Thazhmon
Co-Founder & CEO
Jeeves
---
Dileep Thazhmon is Co-Founder & CEO at Jeeves, the first all-in-one expense management platform built from the ground up for global startups. Jeeves powers hundreds of fast growing global startups across LatAm, Europe and Canada. He is a Stanford grad, who previously worked at PayPal, and most recently founded and grew a 50+ person B2B company to $35M+ in yearly revenue and verified 4 year triple digit revenue growth (#2 Deloitte Fast 50, #3 Crains Top 50, #4 Inc. List).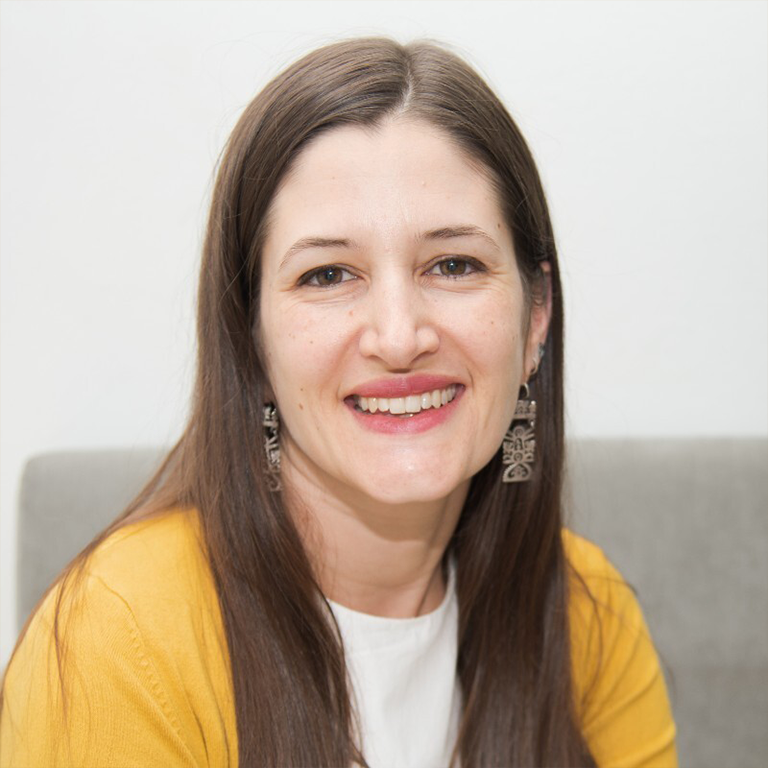 Ryan Newton Sánchez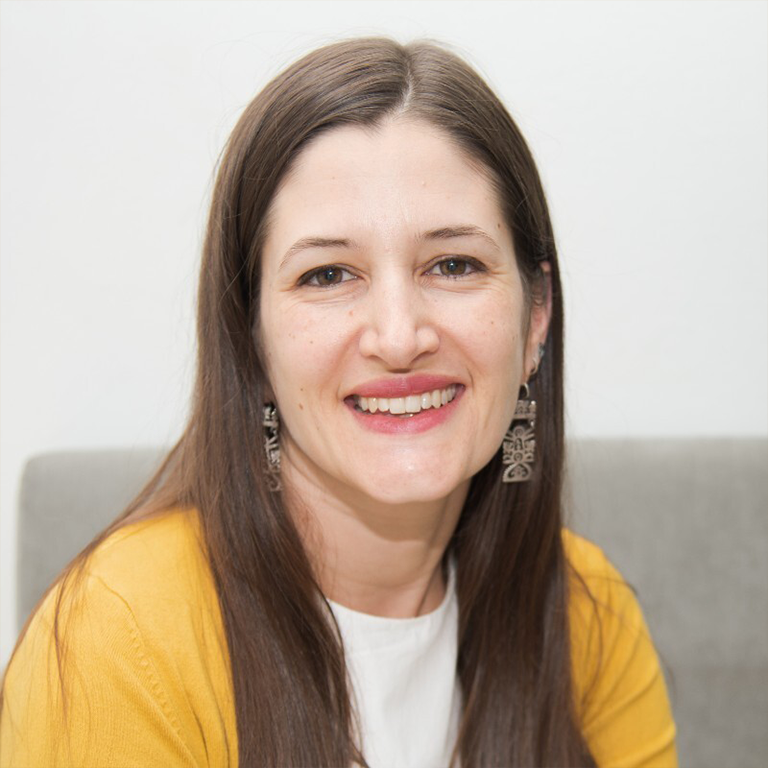 Ryan Newton Sánchez
Founder
PAISA
---
Ryan Newton Sánchez es el fundador de PAISA (paisa.mx), una FinTech inclusiva en México que aumenta la salud financiera de las familias que reciben remesas del extranjero. Antes de PAISA, fundó Chib, una plataforma digital de remesas. Cuenta con más de 15 años de experiencia en el desarrollo de soluciones financieras inclusivas con enfoque de género, especialmente en ahorro y remesas, en instituciones como Women's World Banking y Citibank North America. Anteriormente fue miembro de la junta directiva de Kubo Financiero en México. Ryan tiene un Máster en Asuntos Internacionales (MIA) por la Escuela de Asuntos Internacionales y Públicos (SIPA) de la Universidad de Columbia en Nueva York, una licenciatura en Estudios Internacionales por la UNC-Chapel Hill, y fue becaria Fulbright en España. Ryan es hablante nativo de inglés y español y vive en Ciudad de México.

---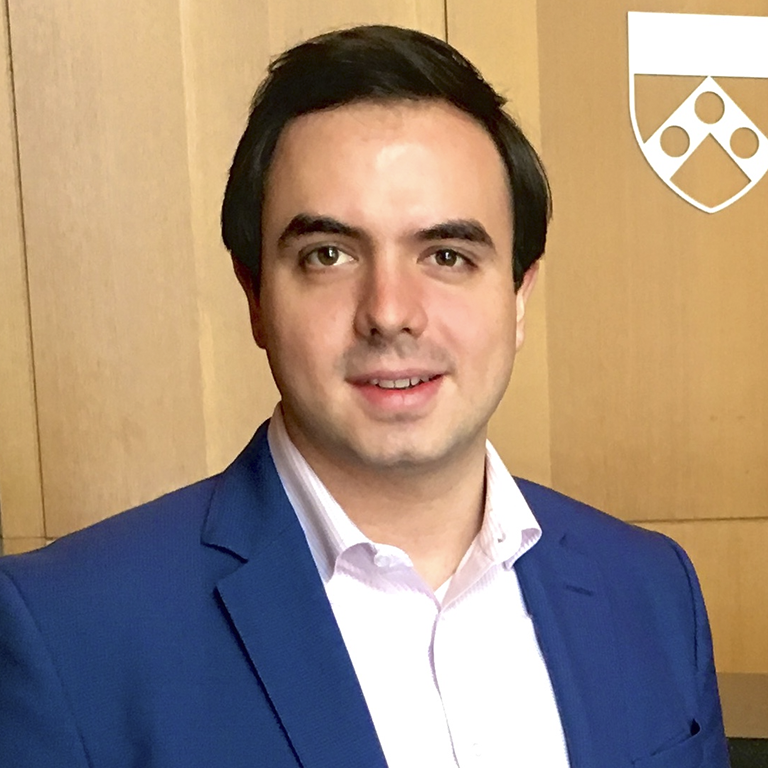 Miguel Armaza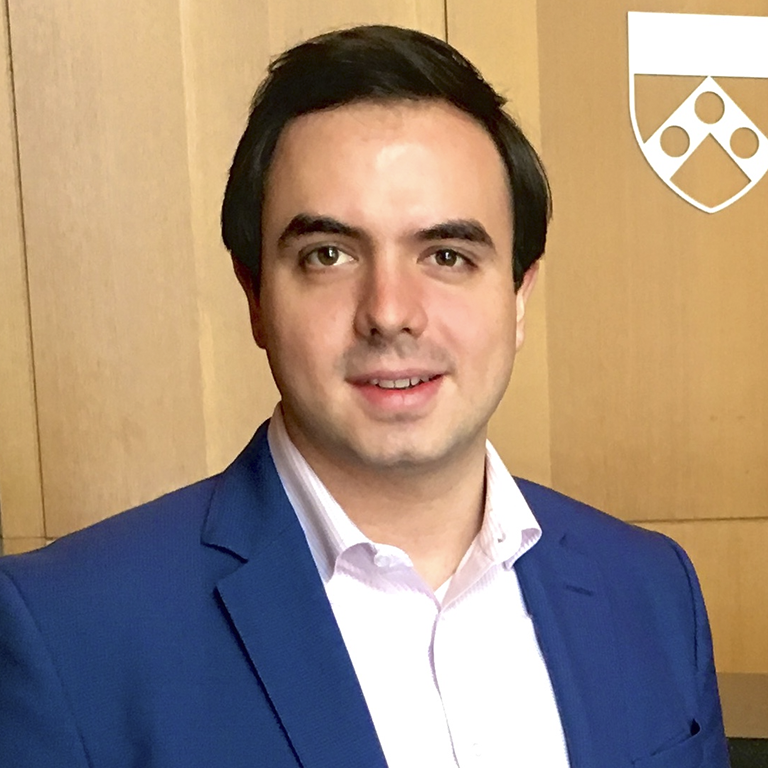 Miguel Armaza
Co-Founder
Gilgamesh Ventures
---
Miguel Armaza es cofundador de Gilgamesh Ventures, una empresa de capital riesgo centrada en las empresas de tecnología financiera en fase inicial en toda América (Latinoamérica y Estados Unidos). Durante los últimos dos años, Miguel ha entrevistado a casi 150 líderes de fintech en el podcast Wharton Fintech y es el autor de Fintech Leaders, un boletín con más de 26k suscriptores globales. Miguel tiene una amplia experiencia en servicios financieros, habiendo trabajado durante casi una década en Citi y MUFG en sus equipos de financiación estructurada e infraestructuras. Miguel ha vivido en varios países, como Bolivia, China, Rusia, Irlanda, Uruguay, Italia y Estados Unidos. Habla con fluidez ruso, español e inglés. Tiene un MBA de la Wharton School y un Máster en Estudios Internacionales del Instituto Lauder de la Universidad de Pensilvania.

---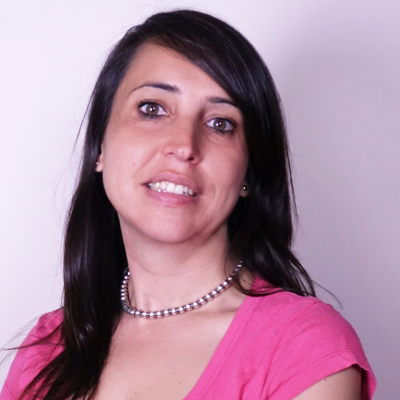 Rosa Jiménez Cano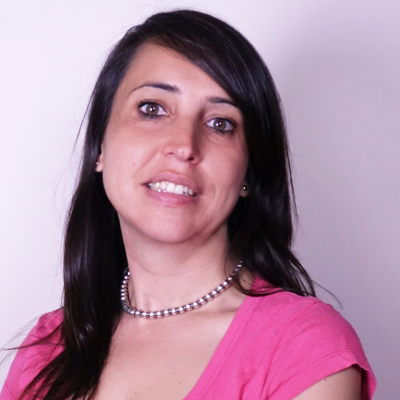 Rosa Jiménez Cano
Americas Tech Editor-at-large at @disruptores e innovadores
Invertia
---
Rosa Jiménez Cano es una experimentada periodista bilingüe y productora de contenidos con más de 12 años de experiencia en el periódico de habla hispana número uno del mundo, EL PAÍS. Fue la primera corresponsal de habla hispana en Silicon Valley. Durante los últimos tres años, ha adquirido experiencia en el panorama de inversiones de capital riesgo. Rosa es una experta única en todo lo relacionado con las startups, habiendo cubierto las tendencias de alta tecnología en EE.UU., la UE y América Latina durante 10 años y entrevistando a los principales fundadores y ejecutivos, incluyendo nombres como Sundar Pichai, Steve Wozniak, Kaz Hirai, Hiroshi Mikitani, Peter Thiel, John Collision, Luis Von Ahn, Phil Schiller. En los últimos 2,5 años, Rosa ha dirigido Relaciones con el Ecosistema en TheVenture City, un fondo de capital riesgo y acelerador dedicado a diversos fundadores y centros tecnológicos emergentes.

Alvaro Rodriguez Arregui
Alvaro Rodriguez Arregui
Co-Founder and Managing Partner
IGNIA
---
Cofundador y socio director de IGNIA. IGNIA invierte en emprendedores y empresas que se centran en la clase media emergente. Ha liderado inversiones en Rapyd, Tiendanube, Abra, Arcus, Credijusto, Lentesplus, ProducePay, UnDosTres y Sr. Pago. Becario ejecutivo de la Harvard Business School (HBS). Premio a los logros de los alumnos de la HBS en 2019. Ex presidente del Consejo de Administración de Compartamos Banco (Gentera), la mayor institución microfinanciera de América. Ex presidente del Consejo de Administración de ACCION International, una organización sin ánimo de lucro con 60 años de antigüedad en Estados Unidos. Rodríguez fue anteriormente director financiero de Vitro, director general de Farmacias Benavides y director financiero de Grupo Elektra. En 2005 Álvaro fue nombrado Joven Líder Global (YGL) por el Foro Económico Mundial (WEF). También es miembro del Consejo del Centro David Rockefeller de Estudios Latinoamericanos de la Universidad de Harvard; del Consejo Asesor para América Latina de la Escuela de Negocios de Harvard; del Índice de Progreso Social (cofundador); y del Consejo Global de la Escuela Säid de la Universidad de Oxford. En 2012 la revista Forbes nombró a Álvaro como uno de los 30 principales emprendedores sociales del mundo. En 2014, el Presidente de México concedió a Álvaro el Premio Nacional del Emprendedor. Es medallista de remo en los Juegos Panamericanos y en los US Elite Nationals (1991) y fue octavo en los Juegos Mundiales Universitarios (1989). Es licenciado por el ITAM y tiene un MBA por la Harvard Business School.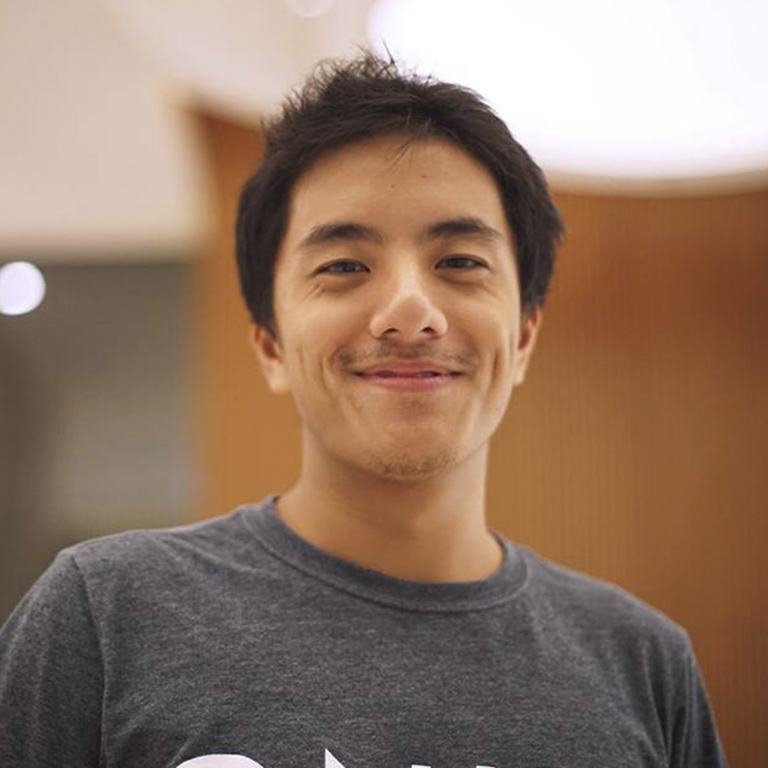 Man Hei Lou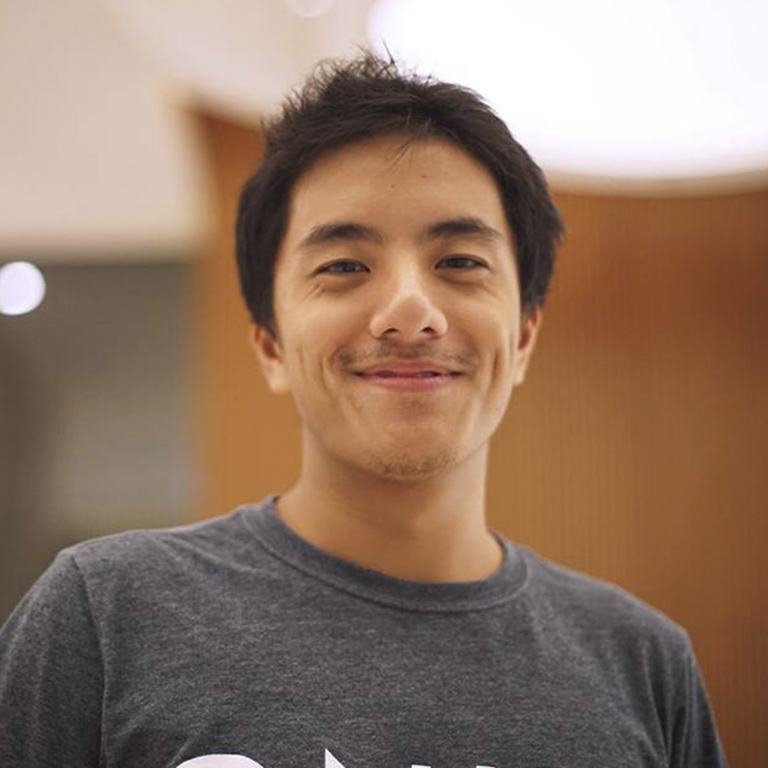 Man Hei Lou
Co-Founder
Treinta
---
Man Hei Lou es cofundador de Treinta, la súper aplicación para las 50 millones de microempresas latinoamericanas. A través de Treinta, los propietarios de las tiendas pueden registrar las ventas y los gastos, gestionar el inventario, crear su tienda online en 2 clics y recibir pagos digitales. Anteriormente fue consultor de estrategia en Fide Partners, asesorando a fondos multimillonarios en la adquisición de infraestructura digital en Europa, LatAm y Estados Unidos con un valor total superior a los 8.000 millones de dólares.

---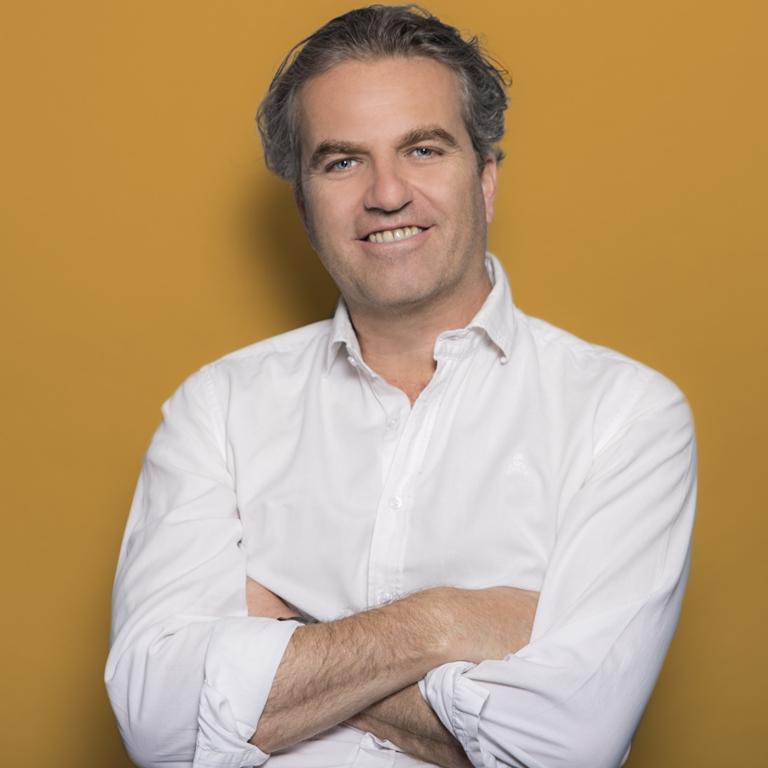 Federico Antoni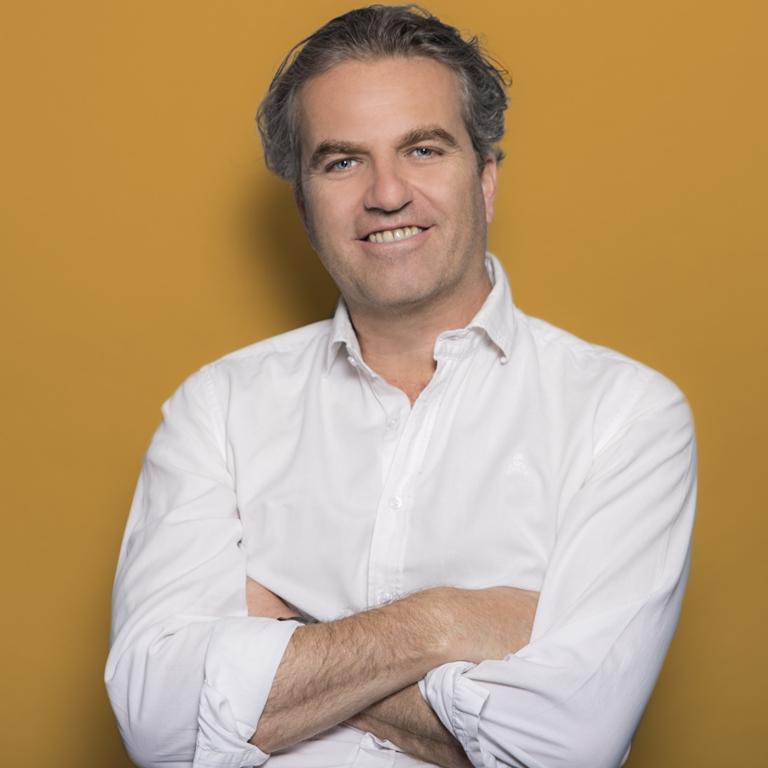 Federico Antoni
Co-Founder & Managing Partner
ALLVP
---
Federico es un pionero en la industria del capital de riesgo en México. En 2012, cofundó Antoni Lelo de Larrea Venture Partners (ALLVP), el primer fondo institucional de capital riesgo en fase inicial del país. Como socio gerente de ALLVP, Federico ha levantado con éxito dos fondos enfocados en inversiones semilla, serie A y serie B. Ha supervisado 25 inversiones hasta la fecha en cuatro sectores: FinTech, Consumo Digital, Salud y Ciudades Inteligentes. Federico, que colabora con frecuencia en Techcrunch, es profesor de emprendimiento y gestión en la Stanford Graduate School of Business, donde obtuvo su MBA en 2004. También tiene una licenciatura y un máster en Economía Aplicada de Paris Dauphine.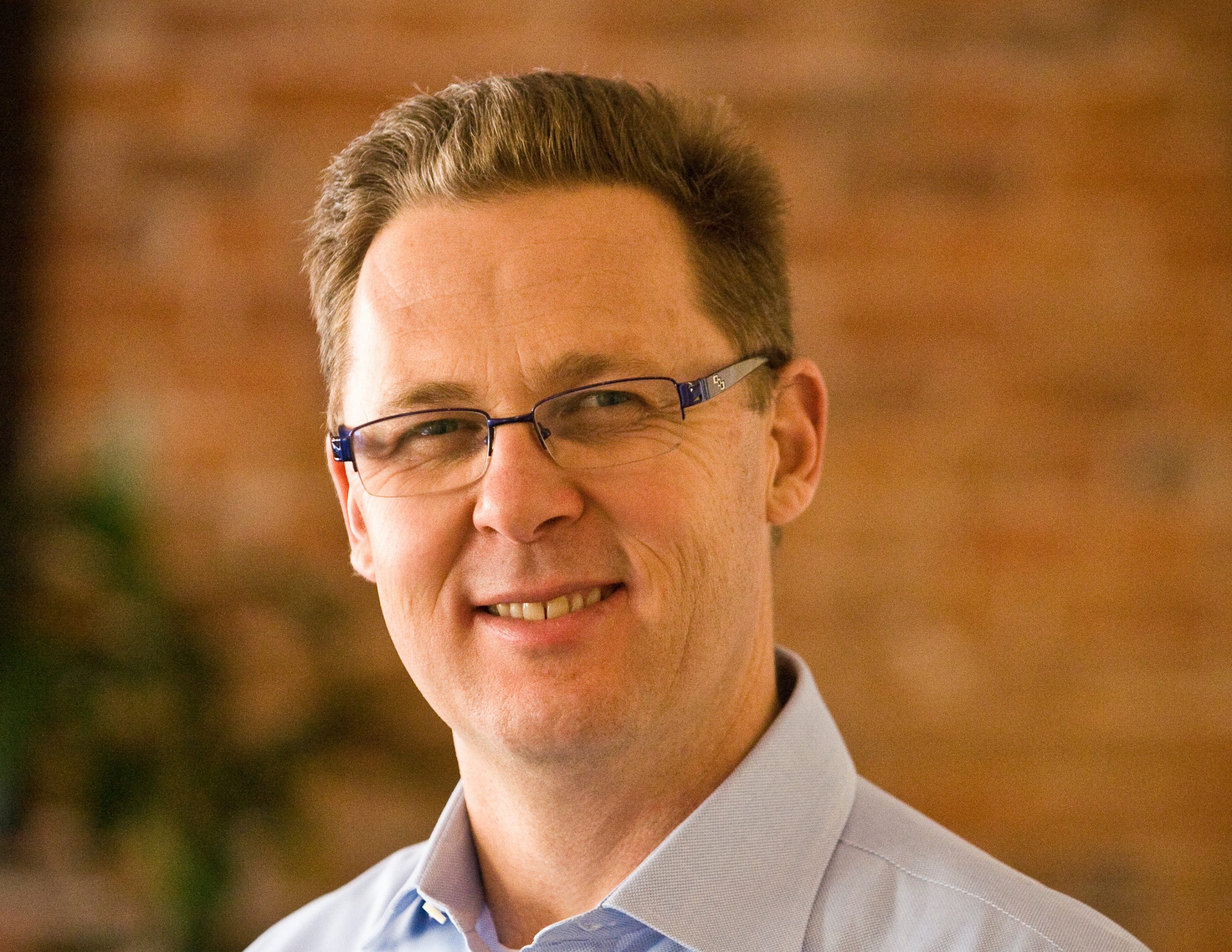 Peter Renton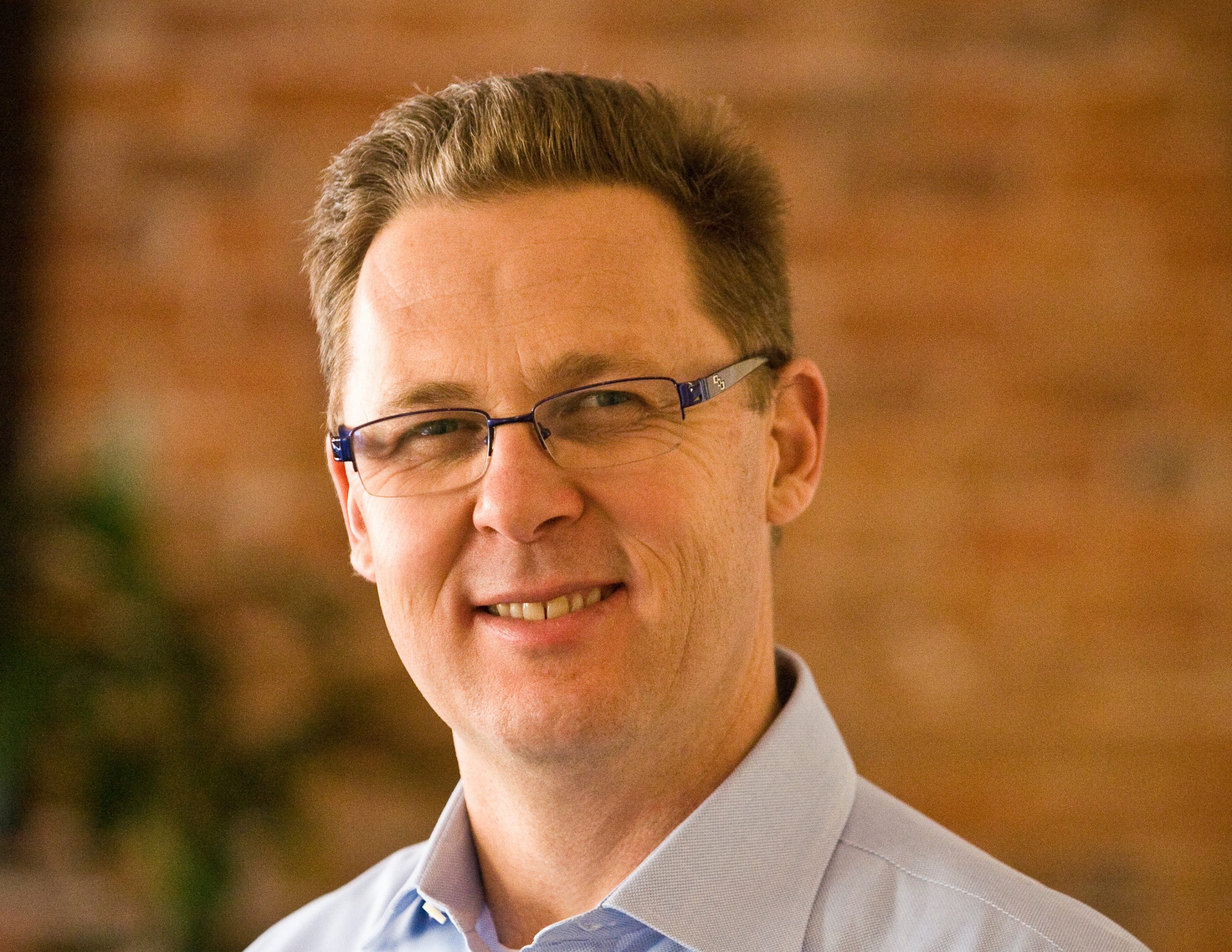 Peter Renton
Co-Founder
LendIt Fintech,
---
Peter Renton is the chairman and co-founder of LendIt Fintech, the world's first and largest digital media and events company focused on fintech. LendIt Fintech conducts three conferences a year for the leading fintech markets of the USA, Europe and Latin America. LendIt also provides cutting edge content all year long via audio, video and written channels. Peter has been writing about fintech since 2010 and he is the author and creator of the Fintech One-on-One Podcast, the first and longest running fintech interview series. Peter has been interviewed by the Wall Street Journal, Bloomberg, The New York Times, CNBC, CNN, Fortune, NPR, Fox Business News, the Financial Times and dozens of other publications.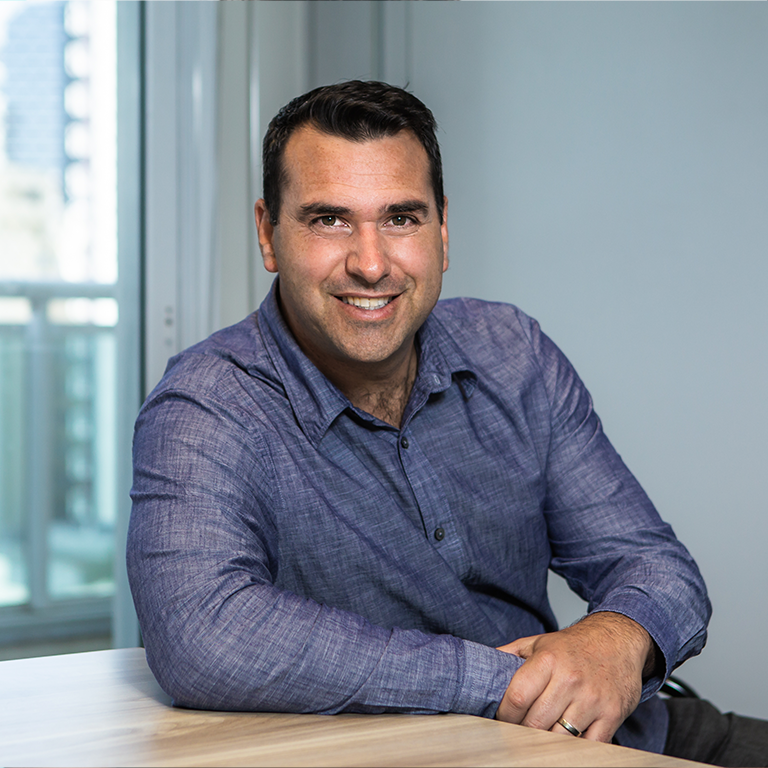 Brian Requarth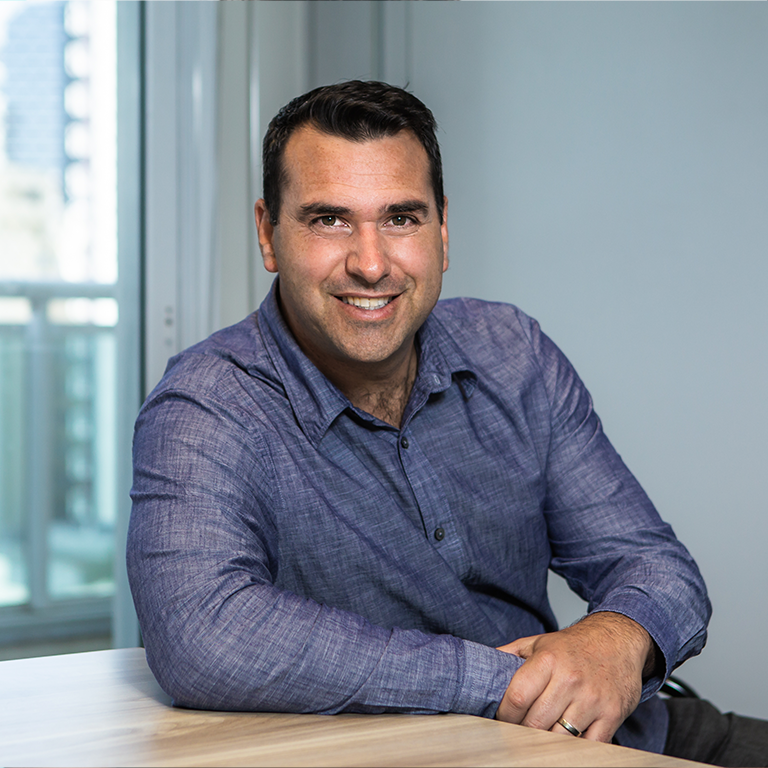 Brian Requarth
Co-Founder
Latitud
---
Brian Requarth co-founded Viva Real and was the company's CEO from 2009 to July 2016 when he became Chairman. The company bootstrapped its operation and eventually raised over $74 million USD. He led merger negotiations with ZAP Imóveis (owned by Grupo Globo, Latin America's largest media company). The deal closed in December 2017. Requarth is Chairman of the combined company, Grupo ZAP. In March 2020, Grupo ZAP signed a deal to be acquired by OLX Brasil for R$2.9bn. The deal was approved by anti-trust authorities in Brazil and the transaction closed October 30, 2020. As an angel investor Requarth has invested in 80+ tech startups in Brazil and Latin America and he has recently started Latitud, a new project focused on helping early stage founders build iconic companies in Brazil and Latin America.

---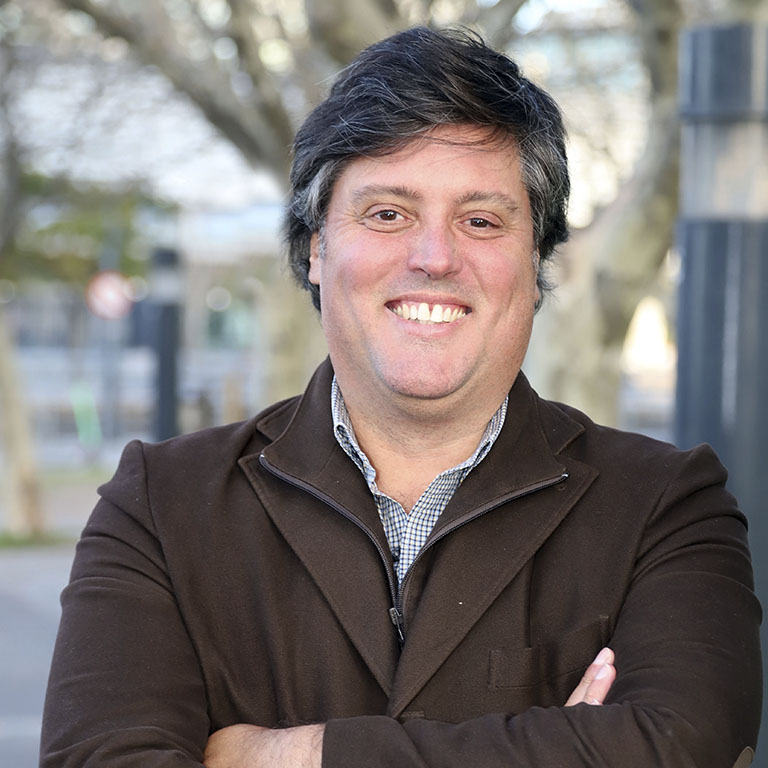 Juan Mazzini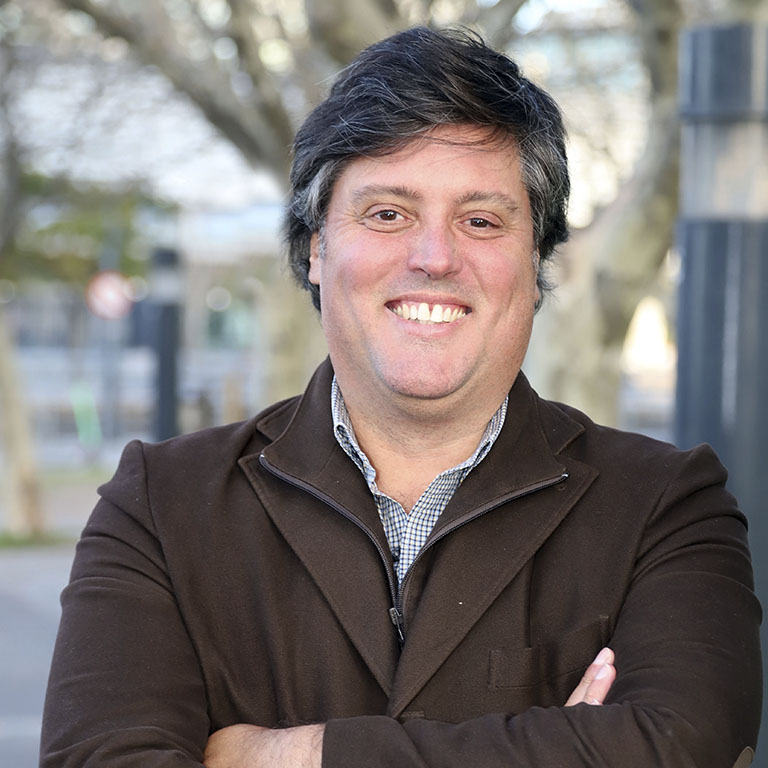 Juan Mazzini
Senior Analyst
Celent
---
Juan is a senior analyst at Celent and he is responsible for research and advice to C-level executives in the financial services industry in themes such as fintech, insurtech, innovation, emerging technologies and business transformation. He has been part of, and has accompanied, the launch and evolution of various innovative initiatives and business models in the financial services industry; lately being involved in the design and construction of a digital direct insurer. His experience includes advising companies based in North America, Latin America, Europe and Asia-Pacific. Juan's career spans more than 25 years in the insurance and banking IT industries. He is a frequent speaker at industry events, contributor to many conferences, and evaluator for technology competitions. He has also mentoring experience in diverse industries. Prior to joining Celent, Juan was Corporate Vice President at Sistran, where he directly contributed to expanding its presence throughout 14 countries, including the US and key Latin American markets of Mexico, Brazil, Argentina, Colombia, Central America, and the Caribbean. He brings a deep understanding of core and noncore systems projects and operational business models. Juan also brings to the practice a deep expertise in HR transformation. Before joining Celent, he advised and helped execute a new HR strategy for a group of 450 IT employees working throughout the Latin American region. Juan has a bachelor's degree in Business Administration from the Universidad Catolica Argentina. His background includes several roles in cross-border, multicultural environments.

Nicolás Perdomo
Nicolás Perdomo
Head of Sales - South America
Backbase
---
Nicolás supervisa las ventas y asegura la comercialización exitosa de Backbase en su territorio latinoamericano. Asesora a las instituciones financieras sobre cómo materializar sus ambiciones digitales, ayudándoles a diseñar iniciativas de transformación digital que sean factibles, personalizadas y creativas con valor al instante. Con una excelente trayectoria en banca y software bancario, Nicolás ha brindado servicios de consultoría a diversos bancos en América Latina para mejorar su oferta de banca digital, al contar con plataformas más modernas y flexibles. Antes de unirse a Backbase, Nicolás ocupó diferentes cargos regionales de ventas en empresas de software bancario y también participó en los procesos de transformación digital de diversos bancos en la región.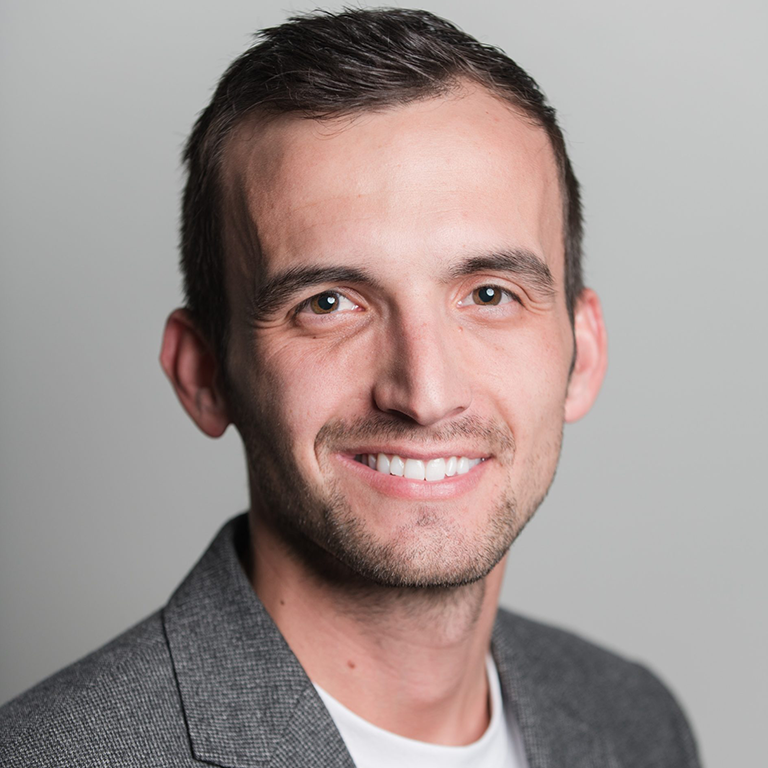 Tory Jackson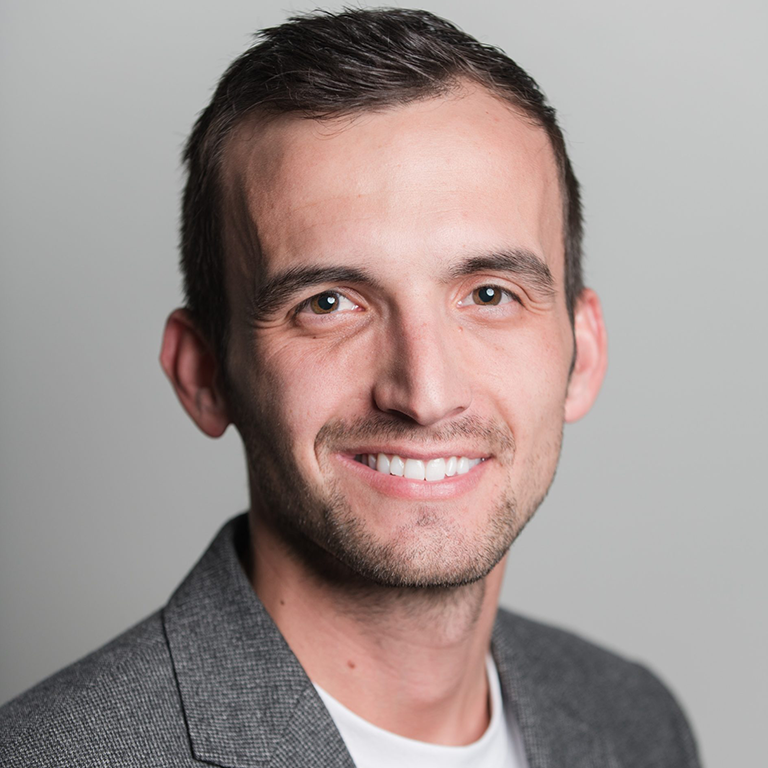 Tory Jackson
Head of Business Development and Strategy, Latin America
Galileo Financial Technologies
---
As Head of Business Development and Strategy for Latin America, Tory Jackson oversees Galileo's expansion and strategy throughout the region. Tory partners with local, regional and international financial service providers to use Galileo's sophisticated API-based platform as an enabling layer of technology to create powerful banking solutions that increase financial access and inclusion for the region's people and businesses. With more than 10 years at Galileo, Tory has served in a number of senior roles, including Country Manager for Mexico, where he partnered with leading fintechs like Klar and Ualá. Before that, he led development of new geographic markets and served as a UX and product designer. Tory currently lives in Mexico City with his wife and sons. A graduate of the University of Utah, Tory speaks English and Spanish, and previously lived in Cuernavaca, Mexico. He is an active member of The Galileo Foundation, which works to empower those in economic need.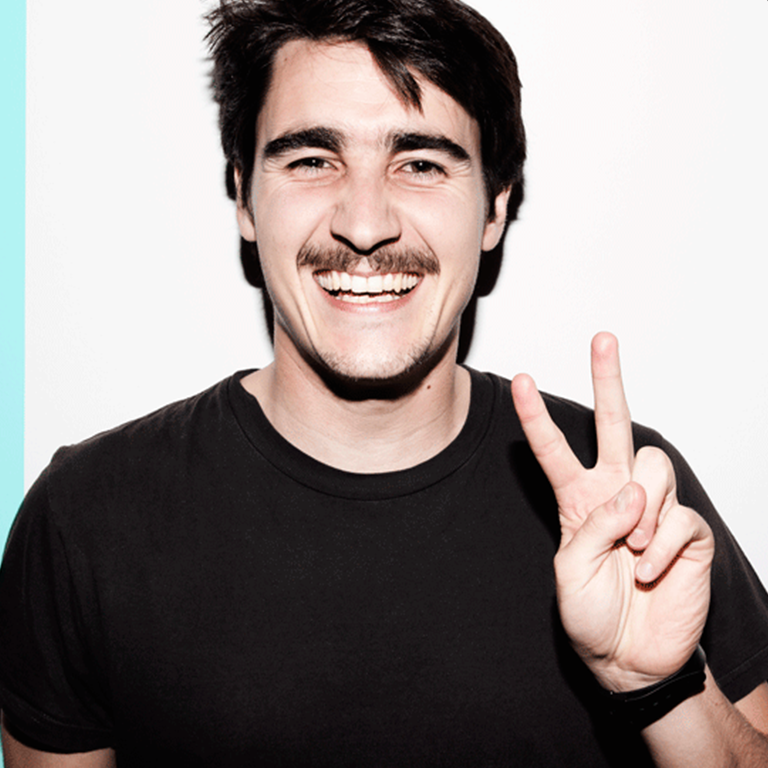 Pablo Viguera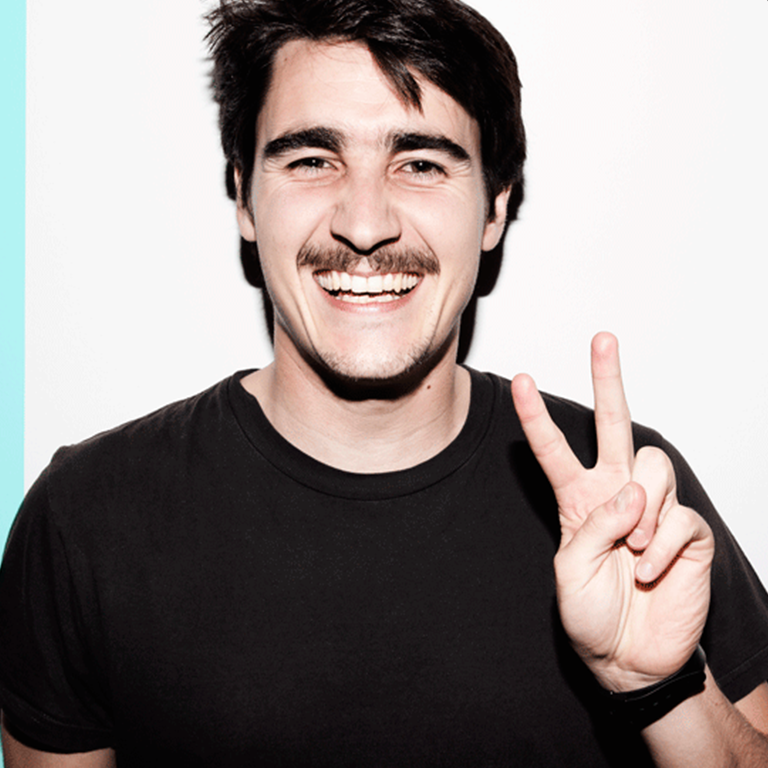 Pablo Viguera
Co-Founder & Co-CEO
Belvo
---
Pablo is an internet entrepreneur, now focusing on fintech. He has been COO at Verse, one of the leading P2P payments apps in Europe and General Manager (Spain) at Revolut, one of the fastest-growing fintech startups globally. Before that Pablo founded various startups, one of which with Rocket Internet in South East Asia. Prior to starting his entrepreneurial career, Pablo was an investment banker with Merrill Lynch, in London, focusing on M&A in the internet sector. Pablo holds an MBA from the University of Chicago Booth School of Business and a BSc in Business Administration from Universidad Pontificia Comillas and The Wharton School (University of Pennsylvania). An avid traveler, Pablo has been to over 75 countries and spent 8 months backpacking around the world back in 2011.

Early Bird Startups
Hasta septiembre 17
Acceso a conferencias
Plataforma de networking
Material digital
---
Early Bird Corporate
Hasta septiembre 17
Acceso a conferencias
Plataforma de networking
Material digital
Paquetes especiales
---