Qué es
FINNOSUMMIT Miami by LendIt Fintech es el lugar clave para conectar con líderes en Fintech de toda la región de América Latina. Ofrece innumerables experiencias para buscar oportunidades, crear nuevas relaciones o simplemente compartir diferentes puntos de vista con los innovadores corporativos, inversores y emprendedores más relevantes de América Latina.
¿Por qué asistir a FINNOSUMMIT?
Tanto si eres una startup en una etapa temprana como en una de madurez, en FINNOSUMMIT Miami by LendIt Fintech conectarás con inversores de América Latina y del resto del mundo.
Como innovador corporativo, tendrás la oportunidad de conocer a las mejores startups Fintech de Latinoamérica.
Además, en FINNOSUMMIT Miami by LendIt Fintech los inversores internacionales descubrirán las mayores oportunidades de inversión y las más innovadoras en la industria Fintech de América Latina.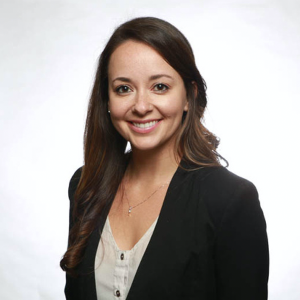 Jackie Hyland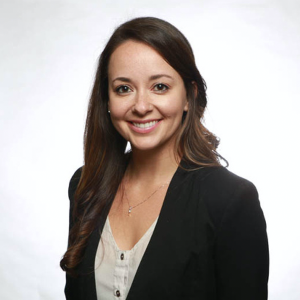 Jackie Hyland
Country Head Mexico
a55
---
Jackie lidera la expansión de a55 en América Latina, donde comenzó como Country Head de México. Antes de esta experiencia fue la directora para América Latina del Silicon Valley Bank donde lideró la relación con más de 400 startups y fondos de venture capital de la región. Previamente, Jackie dirigió las actividades de negocio y la cartera en América Latina como asociado de inversión con Venture Lab. Jackie también ha trabajado en Compass Group Asset Management en Ciudad de México donde formó parte del equipo de real estate private equity. Jackie tiene una licenciatura en relaciones internacionales y periodismo de Baylor University y un postgrado en negocios del Instituto Tecnológico Autónomo de México (ITAM).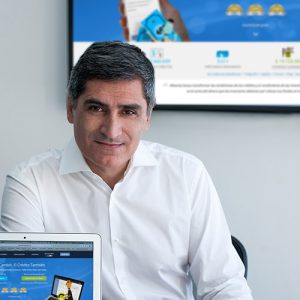 Alejandro Cosentino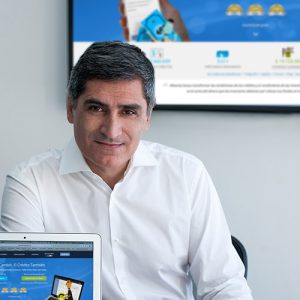 Alejandro Cosentino
CEO & Founder
Afluenta
---
Alejandro, fundador & CEO de Afluenta, posee la singular capacidad para generar experiencias innovadoras de servicio para los individuos a partir de procesos operativos directos y simples apalancados por el uso de la tecnología e internet. Ayudó a transformar American Express en Latinoamérica, participó en la transformación del Banco Río (actualmente Banco Santander), facilitó el acceso gratuito a internet a millones con Gratis1/StarMedia y facilitó que millones descubrieran los beneficios de la radio online a través de VOY Music entre otros desarrollos. Ahora con Afluenta busca humanizar la inversión y el crédito. Es Licenciado en Administración de Empresas y Contador Público de la Universidad Católica Argentina donde también ejerció la docencia.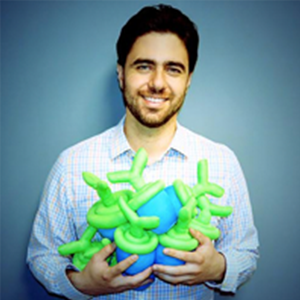 Adalberto Flores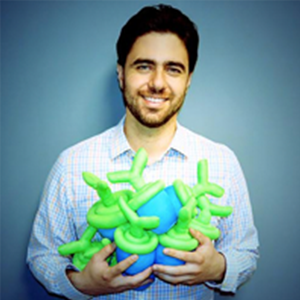 Adalberto Flores
CEO
Kueski
---
Adalberto es fundador de Kueski, la plataforma líder de prestamos 100% a través de Internet de México y Latino-América. A través de Kueski, Adalberto ha logrado captar financiamiento de inversionistas líderes de EEUU y Mexico, incluyendo Tuesday Capital, Victory Park Capital, Rise Capital, AVM y Variv Capital. Adalberto fue nombrado Empresario del Año 2016 en México por la Organización Internacional Endeavour. Ernst & Young y Expansión de la CNN le otorgaron el Premio a la iniciativa empresarial en México 2009 y el Reconocimiento de iniciativa empresarial México E100 México Oeste en 2012, entre otros.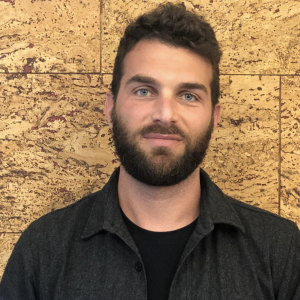 Adam Klappholz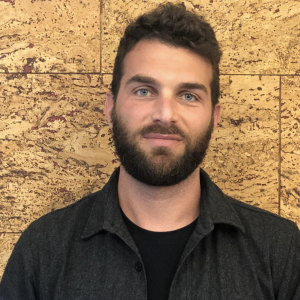 Adam Klappholz
Director of Global Credit Strategy & Business Development Team
Paypal
---
Adam Klappholz is a Director on PayPal's Global Credit Strategy and Business Development team. His team's remit is to scale PayPal's consumer and SMB lending products into new markets. Prior to joining PayPal's Credit team, Adam spent two years on PayPal's corporate strategy team. Before PayPal, Adam worked on the International Rescue Committee's strategy team, and spent three years at American Express in the Strategic Planning Group, and then Enterprise Growth Group. Adam frequently consults with startups, and has a passion for fintech in emerging markets. Adam graduated with an MBA from Columbia Business School, and a BA in Political Science from UC Berkeley.