What is it?
FINNOSUMMIT Miami by LendIt Fintech brings together Fintechs, corporate innovators, and investors disrupting financial services across Latin America. FINNOSUMMIT Miami by LendIt Fintech is where Fintech leaders can learn about new trends, identify new investment opportunities and connect with the most relevant players in the ecosystem.
Whether you are an early-stage startup or a scale up, at FINNOSUMMIT Miami by LendIt Fintech you will connect with Latin American and international investors and leading financial corporations from LatAm.
As a corporate innovator, you will have the opportunity to meet the best Fintech startups from Latin America.
Also, at FINNOSUMMIT Miami by LendIt Fintech international investors will discover the most innovative and disruptive investment opportunities in the Fintech industry in Latin America.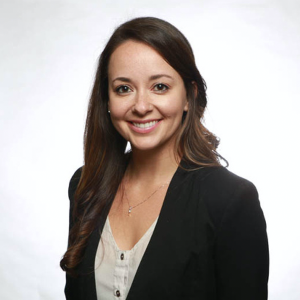 Jackie Hyland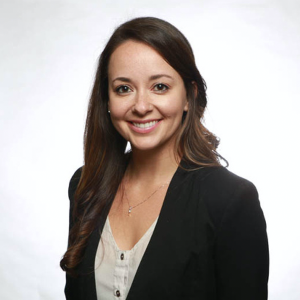 Jackie Hyland
Country Head Mexico
a55
---
Jackie lidera la expansión de a55 en América Latina, donde comenzó como Country Head de México. Antes de esta experiencia fue la directora para América Latina del Silicon Valley Bank donde lideró la relación con más de 400 startups y fondos de venture capital de la región. Previamente, Jackie dirigió las actividades de negocio y la cartera en América Latina como asociado de inversión con Venture Lab. Jackie también ha trabajado en Compass Group Asset Management en Ciudad de México donde formó parte del equipo de real estate private equity. Jackie tiene una licenciatura en relaciones internacionales y periodismo de Baylor University y un postgrado en negocios del Instituto Tecnológico Autónomo de México (ITAM).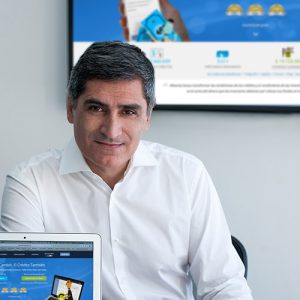 Alejandro Cosentino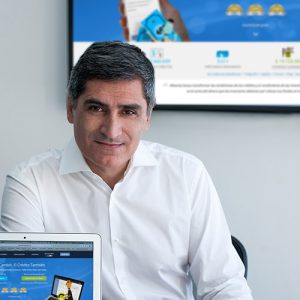 Alejandro Cosentino
CEO & Founder
Afluenta
---
Alejandro, fundador & CEO de Afluenta, posee la singular capacidad para generar experiencias innovadoras de servicio para los individuos a partir de procesos operativos directos y simples apalancados por el uso de la tecnología e internet. Ayudó a transformar American Express en Latinoamérica, participó en la transformación del Banco Río (actualmente Banco Santander), facilitó el acceso gratuito a internet a millones con Gratis1/StarMedia y facilitó que millones descubrieran los beneficios de la radio online a través de VOY Music entre otros desarrollos. Ahora con Afluenta busca humanizar la inversión y el crédito. Es Licenciado en Administración de Empresas y Contador Público de la Universidad Católica Argentina donde también ejerció la docencia.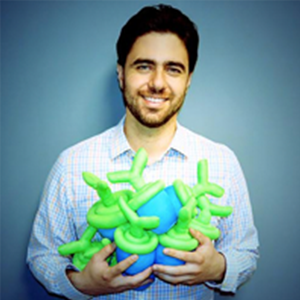 Adalberto Flores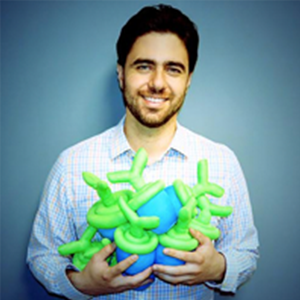 Adalberto Flores
CEO
Kueski
---
Adalberto es fundador de Kueski, la plataforma líder de prestamos 100% a través de Internet de México y Latino-América. A través de Kueski, Adalberto ha logrado captar financiamiento de inversionistas líderes de EEUU y Mexico, incluyendo Tuesday Capital, Victory Park Capital, Rise Capital, AVM y Variv Capital. Adalberto fue nombrado Empresario del Año 2016 en México por la Organización Internacional Endeavour. Ernst & Young y Expansión de la CNN le otorgaron el Premio a la iniciativa empresarial en México 2009 y el Reconocimiento de iniciativa empresarial México E100 México Oeste en 2012, entre otros.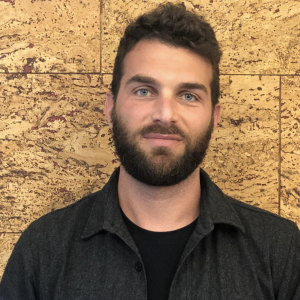 Adam Klappholz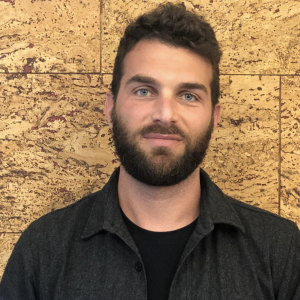 Adam Klappholz
Director of Global Credit Strategy & Business Development Team
Paypal
---
Adam Klappholz is a Director on PayPal's Global Credit Strategy and Business Development team. His team's remit is to scale PayPal's consumer and SMB lending products into new markets. Prior to joining PayPal's Credit team, Adam spent two years on PayPal's corporate strategy team. Before PayPal, Adam worked on the International Rescue Committee's strategy team, and spent three years at American Express in the Strategic Planning Group, and then Enterprise Growth Group. Adam frequently consults with startups, and has a passion for fintech in emerging markets. Adam graduated with an MBA from Columbia Business School, and a BA in Political Science from UC Berkeley.

FINNOSUMMIT Miami by LendIt Fintech
FINNOSUMMIT Miami by LendIt Fintech brought together more than 700 attendees to know the most innovative technologies in three verticals of content.
Opening remarks
9:00 - 9:10
Opening Remarks
Keynotes
9:10 - 9:30
Reshaping the lending experience in Brazil
Sergio Furio (Creditas) y Moderator: Manuel Silva (Santander Innoventures)
9:30 - 9:50
TBD
TBD
9:50 - 10:10
Smartphones are the banks of the future
Adolfo Babatz (Clip)
10:10 - 10:30
Open Banking as a Service
Anabel Perez (Novopayment)
10:30 - 11:00
Networking Break
11:00 - 11:40
Follow the money… Fintech investment opportunities in LatAm
Mike Packer (QED Investors), Fabrice Serfati (Ignia), Marcelo Lima (Monashees), Ishan Sinha (Point72 Ventures) y Moderator: Ben Saloff (AQN Strategies)
11:40 - 12:00
Reducing the cost of capital for SMEs in LatAm
Nico Shea (cumplo)
12:00 - 12:40
Regulatory Environment Across the Region
Laura Clavijo (SFC Colombia), Carlos Orta (Deloitte), Jorge Alexandre Casara (CVM Brazil) y Moderator: Leticia Riquelme (Inter American Development Bank)
12:40 - 13:00
Harnessing the power of data to improve Brazilians' financial wellbeing
Benjamin Gleason (Guiabolso) y David Nangle (Vostok Emerging Finance)
13:00 - 14:30
Lunch
Cutting Edge in Fintech
14:30 - 15:15
Fintech as a means to break the gender-equality gap in LatAm
Ana Barrera (aflore), Hannah Schiuma (PRACK Asset Management), Ana Paula Gonzalez (500 startups), Claudia Duran (Endeavor) y Moderator: Raul Mohas (Knight Foundation)
15:15 - 16:00
Non-fintechs becoming fintechs
Jon Lewy (grow mobility), Alfonso de los Rios (NOWPORTS) Mate Pencz (LOFT) y Michael Sidgmore (Broadhaven Ventures)
16:00 - 16:25
How AI Broadens the Origination, Customer Service and Collection for MPL
David Johnson (Vervent) y Moderator: Larry Chiavaro (Vervent)
16:25 - 16:50
Applying Fintech lessons from Europe in LatAm
Boris Batine (ID Finance), Joao Lima Pinto (ITSCREDIT) y Moderator: Pedro Coelho (Banco BNI Europa)
16:50 - 17:30
Cross pollination session: Asia look towards LatAm
The Digital Banking Ecosystem
14:30 - 14:55
Low-Code: the Revolution of the Digital Transformation
Omar Arab (Veritran)
14:55 - 15:45
Open Banking: the core of the collaboration phenomenon
Edgardo Torres-Caballero (mambu), Rafael Pereira (Rebel), Edrizio de la Cruz (Arcus Financial Intelligence), Maria Allen (Unisys) y Nuria Aliño (IFC)
15:40 - 16:05
Fintechs vs. Banks: is collaboration coming?
Hernan Lede (BIND)
16:05 - 16:40
The importance of debt capital for growth
Gordon Watson (Victory Park Capital), James Sagan (ArcLabs) , Jackie Hyland (a55), Jared Miller (Accial Capital), Diego Creel Moreno (Creze) y Modertor: Rafa de la Guia (quona)
16:50 - 17:30
The Neobank Revolution
Vilash Poovala (Oyster Financial), Gabriela Estrada (vexi), Stefan Moller (klar), Diego Caicedo (omnibnk) y Moderator: David Feliba (S&P Global Market Intelligence)
Opening remarks
8:55 - 9:00
Opening Remarks
Keynotes
9:00 - 9:20
Betting on LatAm's future
Paulo Passoni (Softbank Group International) y Moderator: Steve McLaughlin (FT Partners)
9:20 - 9:40
Securing Institutional Capital
David Poritz (Credijusto) y Moderator: Mariano Carranza (Goldman Sachs)
9:40 - 10:00
Building the next generation of payments and commerce
Arnoldo J. Reyes (VISA) y Juan Pablo Ortega (Rappi)
10:00 - 10:30
Visa Everywhere Initiative
DinDin (Brazil), Druber (Argentina), Facenote (Argentina), Flexio (Mexico), Kublau (Mexico) y Pagalo (Guatemala)
10:30 - 11:00
Networking Break
11:00 - 11:40
Visa Everywhere Initiative
Appa (Argentina), Peiky (Colombia), Tiendapp (Colombia), Zen Finance (Brazil), Zinobe (Colombia) y ZroBank (Brazil)
11:40 - 12:10
From broke to a billion
Ingrid Vanderveldt (Empowering a billion women)
12:10-12:30
Pushing the Pace on Innovation and Partnering with Fintechs
Manolo Sánchez (Former Chairman & CEO BBVA Compass) y Moderator: Katie Llanos-Small (iupana)
12:30 - 12:50
Forging the Future of Money with Fintechs: Visa's Vision for the Next Five Years of Payments Innovation
Terry Angelos (VISA) y Moderator: Ana Paula Gonzalez (500 startups)
12:50 - 13:00
Visa Everywhere Initiative – Awards Ceremony
13:00 - 14:30
Lunch
The Payments Revolution
14:00 - 14:25
The Power of the Wallet
Marcela Zetina (BBVA Mexico) y Moderator: Katie Llanos-Small (iupana)
14:25 - 15:10
Traditional Ecosystems Explore Payments Partnerships
Ronald Alvarenga (Rapyd), Martin Mazza (Pago46) y Eric Nuñez (OpenPay)
15:10 - 15:35
The QR Payments Push
Antonio Pelaez (dapp), Victoria Albanesi (Albanesi) y Barbara Magnoni (EA Consultants)
15:35 - 16:15
Blockchain as Payments Infrastructure
Henrique Teixeira (Ripple), Manuel Beaudroit (bitex), Sam Trautwein (carbon), Dom Rozic (Minka) y Sean Lippel (Fintech Collective)
16:20 - 17:00
Payments at the Center of the Fintech Ecosystem
Sami Haddad (Z-tech), Dan Cohen (TiendaPago), Paolo Fidanza (Mo Tecnologias), Jan Heinvirta (sonect) y Moderator: Lindsay Lehr (AMI)
14:00 - 14:45
How data is changing the SME lending market
Pedro de Paula (Mercado Libre), Adam Klappholz (Paypal), Marc Stein (Underwrite.ai) y Moderator: Matthew Gamser (SME Finance Forum)
14:45 - 15:30
Consumer Lending Leaders Across LatAm
Adalberto Flores (kueski), Santiago Suarez (ADDI), Tarek El Sherif (Zinobe), Alejandro Cosentino (Afluenta), Sandro Reiss (Geru) y Glenn Goldman (Fintech Collective)
15:30 - 16:15
Small Business Lending: How Fintech Helps Drive the Economy
Francisco Ferreira (BizCapital), Nicolas Arrellaga (Nexoos), Esteban Velasco (Sempli), Alvaro Echeverria (Facturedo) y Moderator: Joan Zhang (Startup Grind Miami)
16:15 - 17:00
Mobile is the Key to Solving Financial inclusion
Mark Heynan (PayJoy), Raymond Katz (Adelantos), Steve Polsky (Juvo) y Amilkar Torres (Cable & Wireless)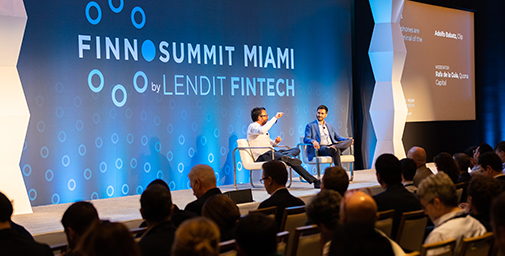 Download the FINNOSUMMIT Overview
If you hesitate about the value of attending to FINNOSUMMIT, find out more data about the thought-leaders of the industry, relevant information about the attendees and the event networking opportunities in this Event Overview.
download overview
Do you want to register as a journalist?
If you would like to cover FINNOSUMMIT as a journalist and publish information about it, send us your contact details and I will write you soon.
"If we don't join this type of events, we don't collaborate and we don't open the doors to have more visibility on what's happenning, we won't be able to learn about new opportunities. Here we can meet the next Steve Jobs."

Alejandro Valenzuela

Banco Azteca

"FINNOSUMMIT is a very important platform to meet the people that have helped us to grow our business, to get to know those who gave the right advice and the ones taking decisions at big corporations and can benefit from solutions similar to the one we provide."

Eric Núñez

Openpay
FINNOSUMMIT by LendIt Fintech will take place at the JW Marriott Marquis, an extraordinary venue in Miami.
JW Marriot Marquis
255 Biscayne Blvd Way,
FL 33131
Miami, EEUU