Finnovista
Finnovista is an impact organization that empowers the transformation of the financial services and insurance industries by building between large corporates and Fintech & Insurtech startups with the purpose of creating a better world.
Founded in 2012, Finnovista works with entrepreneurs and large corporates through collaborative activities such as conferences, acceleration and scale-up programs, startup engagement programs and innovation programs to drive their innovation journey and transformation. Finnovista has consolidated as the most active Fintech investor and one of the most relevant players in the startups ecosystem in Latin America.
Finnovista promotes FINNOSUMMIT, the leading conference in Fintech & Insurtech in Latin America and develops Startupbootcamp acceleration and scale-up programs and corporate innovation programs for clients such as Visa, BBVA, HSBC, Scotiabank and Fiinlab by Gentera. Finnovista is part of Rainmaking Group, a global leader in corporate innovation and venture development.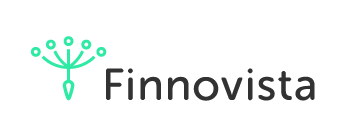 History of Finnovista
Born seven years ago, Finnovista aims to change the world of finance through innovation. Over the years, there have been thousands of innovators from all over Latin America and Spain, living their entrepreneurial adventures side by side and being part of the wave of digital transformation that has radically transformed financial services worldwide.
Collaboration and the search of connection nodes has always been part of the Finnovista's DNA. Its network has grown progressively aiming at identifying people, teams and organizations that can help empower their initiatives and nurture the transformation of the, firstly, financial industry, and other industries afterwards.
As part of this journey, in 2015 the Finnovista team, led by Fermin Bueno and Andres Fontao, got in touch with Rainmaking, a corporate innovation and ventured developement international company, that was directed by Carsten Kolbek.
From the beginning, the interest to achieve a significant and tangible impact throught the entrepreneurial potential joined these two companies and only months after both of them were collaborating to launch the acceleration and scale Startupbootcamp programs.
The collaboration between the two companies proved that they shared more than a program in common. Their values, culture and vision about how to propel innovation in Fintech, Insurtech and other industries help them to go ahead and the two companies created a joint venture in 2016, Finnovista Frontier Ltd., aiming to strengthen their commitment. This joint venture executes all the activities of Finnovista in Mexico, Spain and Latin American countries.
2020 has proven to be a year full of uncertainties like the ones we use to deal with while delivering innovation activities. However, we think that our collaboration and the amazing team that is part of this joint adventure will help us explore all the potential of entrepreneurship and transform it into a reliable impact that can change the world for the better.
Work with us
Eager to be part of the transformation of the financial and insurance industry?
Don't think twice and to send your CV to us.
Our culture defines us. For you to find out more about how it is to work at Finnovista and Rainmaking, we would like to invite you to read our
Culture Book
.