About Finnovista
Finnovista is the leading ecosystem-driven innovation and venture capital firm committed to the development of the Fintech ecosystem and the transformation of finance for the better in Latin America.
In our more than ten years of history we have connected and facilitated the Fintech ecosystem to generate partnerships with the most visionary startups, investors and corporates, having contributed to solve the biggest challenges in finance through the power of entrepreneurship and collaboration.
Fintech entrepreneurs who access our Startupbootcamp accelerator programs, strategic programs and competitions find a direct bridge to grow, scale and approach funding while connecting with corporates, investors and our entire community of innovators.
Finnovista.vc, our investment arm, aims to be the first and most trusted venture capital partner for Fintech entrepreneurs who are committed to building scalable technology companies and becoming the leading digital finance companies on the continent. Through our expertise as the most active Fintech venture capital firm in the region and our positioning as an enabler of Fintech ecosystem-driven innovation, we accompany entrepreneurs on their entrepreneurial journey through pre-seed and seed stage investments.
We also help corporates establish high-valuable partnerships with the most disruptive Fintech startups, having developed hundreds of partnerships between global leaders such as Visa, BBVA, HSBC, Mastercard, Santander and Scotiabank with the most innovative entrepreneurs in the region. In our engagement programmes, financial institutions have been able to solve challenges and generate business value through collaborative innovation with Fintech startups. For those corporates determined to go a step further in their innovation journey, we offer our proven innovation expertise to achieve business results through opportunity mapping, startup pilots and scaling technology solutions, as well as building startups to develop new business models, or investing in the most promising startups in the region through Finnovista.vc.
Finnovista connects and facilitates the Fintech ecosystem through FINNOSUMMIT, the largest Fintech conference in Latin America where entrepreneurs, financial institution executives and the most influential investors, among many other players in the ecosystem, gather to seek, generate and implement new opportunities for the transformation of the industry.
Finnovista also drives the knowledge and development of the Fintech ecosystem in the region through the elaboration of research and periodical reports on the state and latest trends of Fintech innovations, such as Finnovista Fintech Radar and Finnovista Newsletter.
The Finnovista community is made up of more than 35,000 innovators, entrepreneurs and financial industry leaders committed to driving the innovation and Fintech entrepreneurship ecosystem in Latin America to transform finance for the better.
We are part of the Rainmaking family, a global innovation group and the founder of Startupbootcamp
History of Finnovista
In 2012, Finnovista's founders and current Managing Partners —Fermin Bueno and Andres Fontao— decided to start their journey together with the vision that Fintech entrepreneurship and the startup mentality would eventually transform financial services for the better. In March 2013, Finnovista became a reality and we started to strengthen ties with thousands of innovators from all over Latin America and Spain, becoming part of the wave of digital transformation that has radically changed financial services around the world in recent years.
In 2013, we created FINNOSUMMIT, the pioneering conference that brings together on stage Fintech entrepreneurs, banks and investors to discuss the real future of the financial services industry.
That year we also created Latin America's first Fintech startup competitions, with the help of SWIFT (2013), BBVA (2014-2015) and Visa (2016-2023), among other leading financial corporates. Through these programmes we have identified and leveraged the most transformative emerging startups before they were known to the investment community. The finalists of these programmes are now well-recognised leaders in Fintech such as Fintonic (2013), Kantox (2013), Cumplo (2013), Socure (2014), OpenPay (2015), Increase (2017), Culqi (2018), Zinobe (2019), Yaydoo (2020) or Finerio Connect (2021).
In 2015, we had our first contact with Rainmaking, an European corporate innovation and venture building company led by Carsten Kolbek. From day one, both organizations realized that we were united by the same interest in making a tangible and meaningful impact by leveraging ecosystems and the potential of entrepreneurship. Within a few months we started cooperating on the launch of acceleration and scale programmes under the Startupbootcamp brand that Finnovista operates in Mexico City for Fintech startups.
Soon it was confirmed that both companies shared much more than Startupbootcamp. We shared common values, culture and vision on how to transform industries through innovation and driving ecosystems to create a joint venture in 2016.
2017 was a landmark year for Finnovista, with the launch of the Startupbootcamp Fintech and Startupbootcamp Scale accelerator programs to support pre-seed and seed stage entrepreneurs in Latin America. These programmes had the visionary support of leading firms such as Visa, HSBC, Scotiabank, Gentera, Banregio, EY, Ignia and Latinia.
We also launched our first venture capital fund in 2017 with Finnovista.vc, our investment arm for pre-seed and seed Fintech startups. Between 2017 and 2020 we made 42 investments in the startups in its Startupbootcamp programmes, becoming the most trusted partner for Fintech entrepreneurs and the most active Fintech venture capital investor in Latin America. Over the years, Finnovista.vc has built a portfolio of successful startups, including regional Fintech leaders such as Flink, Dapp, BDEO, Atrato, Prometeo, Contalink, Vexi, Prestanómico, Koibanx and Finerio Connect, among others.
With our firm commitment to the development of the Latin American Fintech ecosystem, in 2016 we open-sourced our knowledge of the ecosystem and started publishing the Finnovista Fintech Radar, a tool that has become a reference report on the state of Fintech for VCs, regulators, governments and corporates in all countries in the region. Since then we have published more than 50 reports thanks to the support of institutions and companies committed to the future of finance, such as the Inter-American Development Bank (IDB), Visa, Algorand, Mercado Pago and Mastercard.
The entire Finnovista team, hand in hand with one of the most engaged Fintech communities in transforming finance for the better, will continue over the next decade to foster the development of the ecosystem, collaborative innovation between entrepreneurs and corporates, and investments in disruptive startups in the region.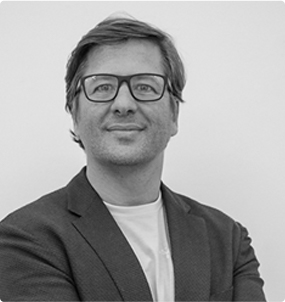 Fermin Bueno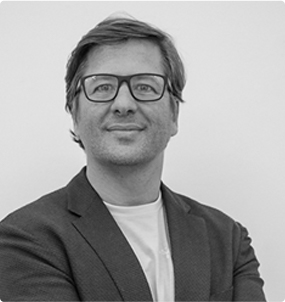 Fermin Bueno
Co-Founder & Managing Partner
Finnovista
---
Fermin is Co-founder and Managing Partner of Finnovista, an ecosystem-driven innovation and venture capital firm that helps transform finance for the better in Latin America. Finnovista partners with the most visionary startups, investors and corporates to solve the big challenges of finance by unleashing the power of entrepreneurship and collaboration. Fermin is also Co-founder and Managing Partner of Finnovista.vc, one of the most active early-stage Fintech VC investors in Latin America. Fermin was previously part of the management team that launched a 250M USD investment fund in Spain, where he led investments in Fintech, mobile technology, artificial intelligence and semiconductors startups. Fermín has also worked as a management consultant in technology-driven markets helping European incumbents overcome the challenges of disruption and digitalization. Before that he was co-founder of a wireless internet service startup serving business travelers in Spain. Fermín started his career at Ericsson as a developer, bringing to life telecom technologies that later triggered the mobile internet revolution. Fermin holds a M. Sc. in Industrial and Electrical Engineering from University of Seville, Spain and Royal Institute of Technology, Sweden. He also holds an International MBA degree by IE Business School, Spain.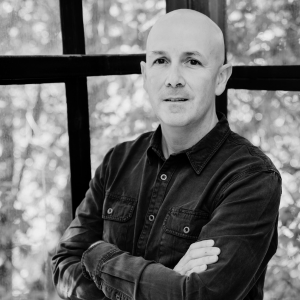 Andrés Fontao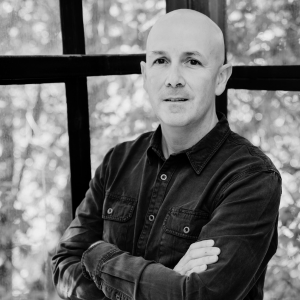 Andrés Fontao
Co-Founder & Managing Partner
Finnovista
---
Andrés Fontao is Co-founder and Managing Partner of Finnovista, an ecosystem-driven innovation and venture capital firm that helps transform finance for the better in Latin America. Finnovista partners with the most visionary startups, investors and corporates to solve the big challenges of finance by unleashing the power of entrepreneurship and collaboration. Andrés is also Co-founder and Managing Partner of Finnovista.vc, one of the most active early-stage Fintech VC investors in Latin America. Before Finnovista, Andres worked for a Silicon Valley-based fintech start-up leading its expansion into Europe and LATAM. Prior to that, he was head of mobile banking at Bankinter and also worked as a consultant to mobile operators in Europe and Mexico. He holds a BA from Middlebury College and MBA from IE Business School in Madrid. Bilingual in English and Spanish, Andres has global exposure, having lived and worked in the US, Mexico, Spain and other European markets. He is currently based in New York City.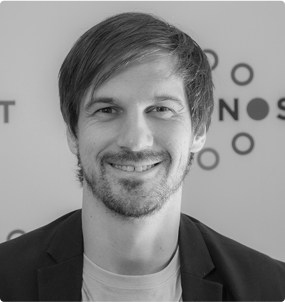 Franco Boggino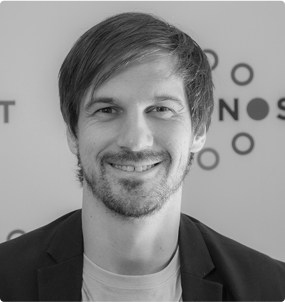 Franco Boggino
Events & Research Director, Finnovista
---
The great social impact generated by startups and the inspiration transmitted by their leaders is what motivated Franco to join the entrepreneurial ecosystem after more than 15 years of experience working in big multinationals like HSBC, SHELL, Starmedia, First Data and WOBI en Mexico and Argentina. Passionate about business and innovation, Franco holds a Degree in Business Administration from the Catholique University of Argentina and a Masters in Marketing from University of San Andrés. Convinced that business encounters are always transforming experiences that inspire people to take action, he participated during more than 7 years in the organisation and commercialization of over 30 major congress, including World Business Forum in NY, CDMX and Bogota.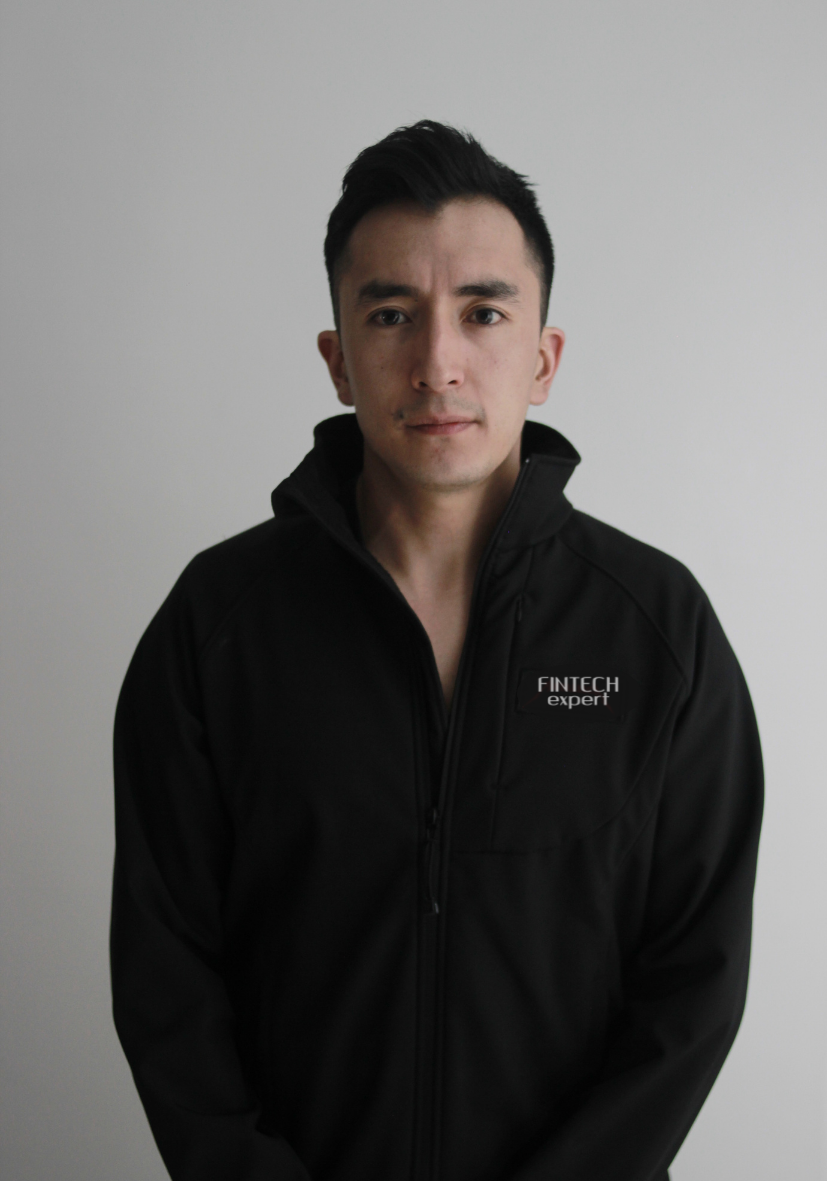 Gonzalo Sánchez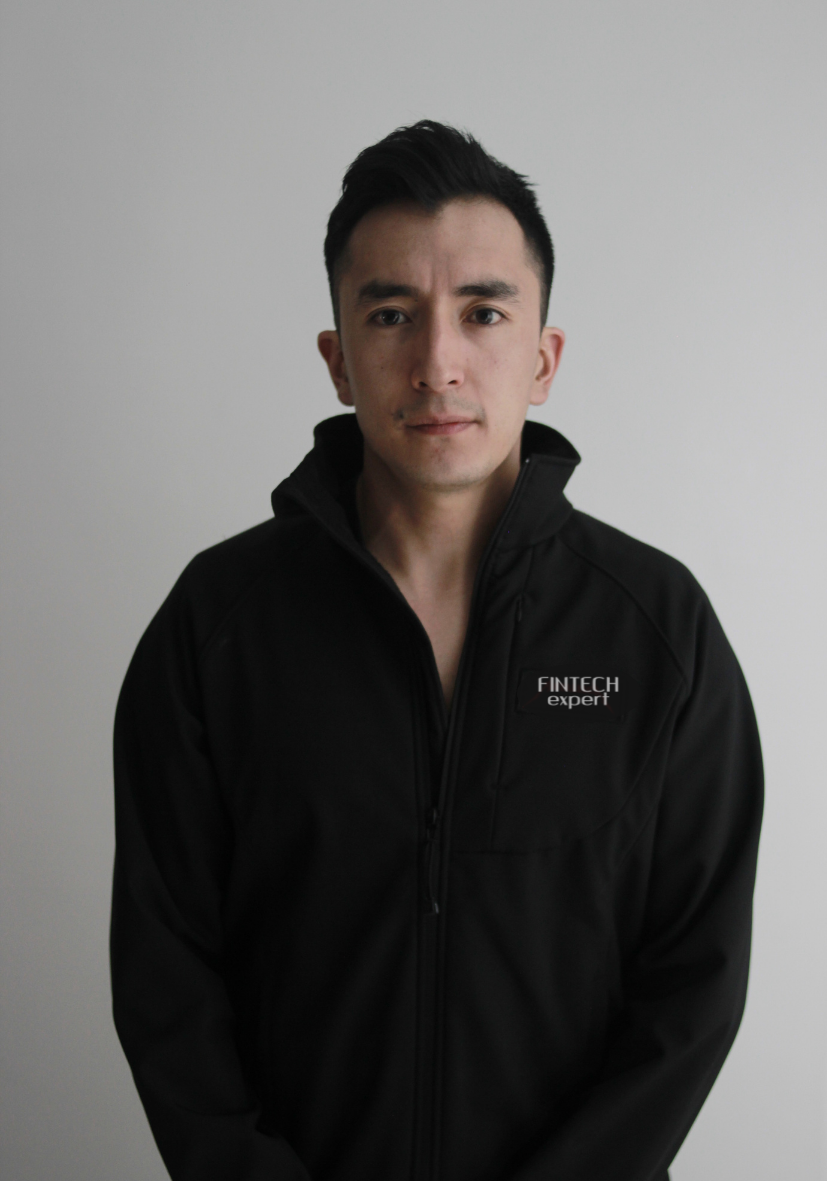 Gonzalo Sánchez
Program & Ecosystem Director
Finnovista
---
Gonzalo holds a degree in Business Administration with a specialization in Entrepreneurship by the Instituto Tecnológico y de Estudios Superiores de Monterrey and a Diploma on International Business. He has +7 years of experience within the startup and Fintech ecosystems of LatAm and has contributed to invest in, support and grow over 30 early-stage Fintech startups and entrepreneurs by: Launching the Mexican Crowdfunding Association (AFICO); by the hand of the the Inter-American Development Bank and the Anáhuac University who led the project Crowdfunding Mexico. Running events, research efforts and open innovation initiatives for Finnovista & Startupbootcamp FinTech.Scouting potential partnerships and investments fitting the innovation strategy of Citibanamex while leading the biggest FinTech Hackathon of LatAm with +250 baking APIs available for creating innovative Fintech solutions. As entrepreneur, he launched the Fintech resources site FintechExpert and is cofounder of OverSky, a videography company based in the state of Hidalgo. His labors also include supporting public and private players of the Mexican entrepreneurial ecosystem.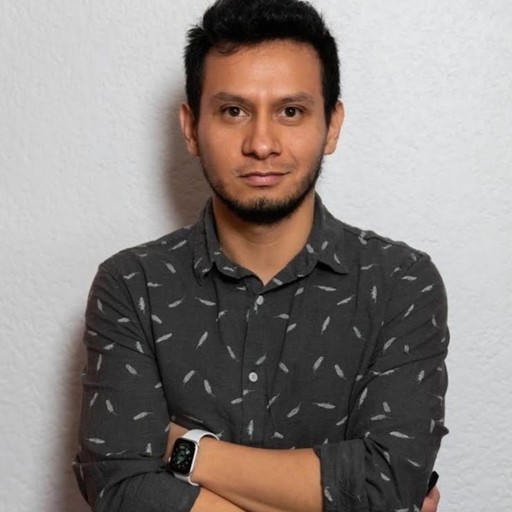 Alejandro Quiroz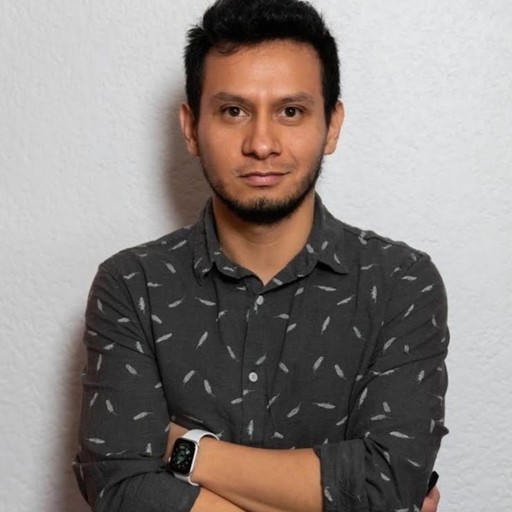 Alejandro Quiroz
Marketing & Communication Director
FINNOSUMMIT
---
Alex is a result-focused communicator who has had a fair time as a creative, so he knows how to craft, execute an improve communication that connects with the user and gets the job done. he specially enjoys the way data can be transformed to communication, and then used to make the next campaign better. "There is no magic formula, but the creative thinking, comprehensive knowledge of the market and team work are essential ingredients."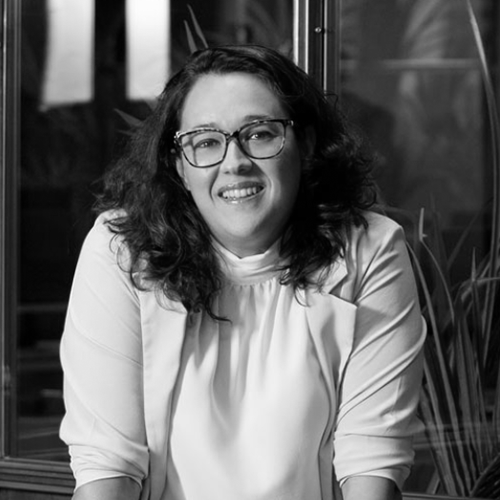 Cristina Hontanilla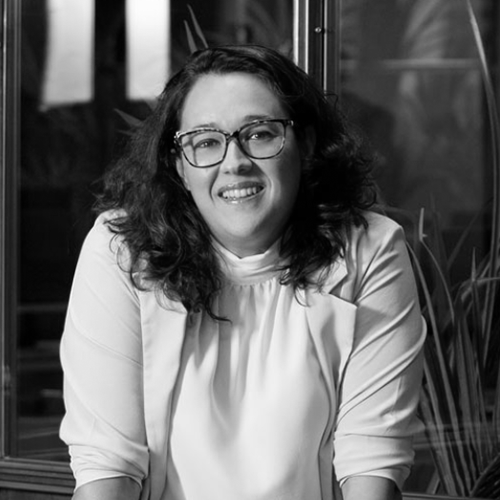 Cristina Hontanilla
Marketing & Communications Director
Finnovista
---
Cristina is a senior marketing and communications professional with a strong capacity for adaptation and motivation. She holds a Bachelor's degree in Journalism from Antonio de Nebrija University and has an Executive MBA from EAE Business School, along with a postgraduate degree in Digital Marketing from Inesdi Business School (Madrid, ES). With an advanced level of English, an international mindset, and a results-oriented approach, Cristina is accustomed to working with multidisciplinary teams remotely across different regions of the world and time zones. She boasts extensive experience in creating and implementing B2B and B2C marketing strategies, including internal and external communication and PR, managing all marketing and communication content, and editorial calendar for media and social networks, as well as planning and executing digital campaigns and paid media. She also excels in idea generation and event management. After serving as Senior Marketing & Communication Manager at Finnovista in 2020, she returned to the company in 2023. Prior to her experience at Finnovista, Cristina worked as a journalist in media outlets, spent years as a freelance marketing & communication consultant with clients such as BBVA, Grupo Prisa, MTV Spain, or Skype, among others. She also worked in various communication & PR agencies, serving clients from diverse sectors, as well as in companies within Legal, Fintech, Tech, Sports, Business, Energy, and Health sectors across different markets (Spain, EU & UK, US & LatAm). During her free time, Cristina is passionate about creative writing, reading, music festivals, and crossfit.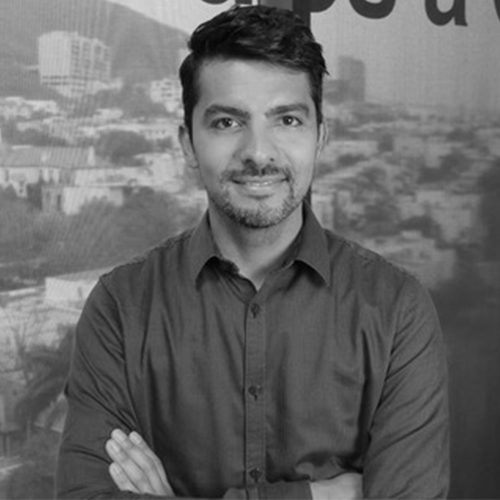 Humberto Villarreal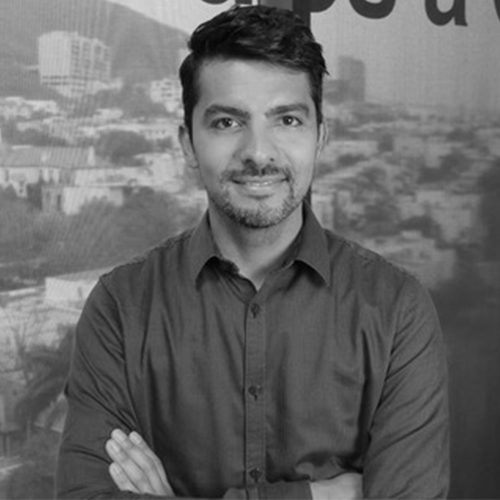 Humberto Villarreal
Head of Venture
Finnovista
---
Humberto is Head of Ventures at Finnovista, helping our clients to make informed decisions on where to deliver strategic growth through innovation: leveraging internal capabilities to build new products, partnering with startups/scaleups/corporates to solve problems or create new go-to-market proposition, or creating a new company separate to the core business to test a new proposition, product/service, or market segment. Humberto is passionate about fintech, new technologies, service design, customer experience, and nature positive solutions. Before Finnovista Humberto was Head of Product and COO at Hey Banco, the first full-service digital bank in Mexico; and has been collaborating with several other digital endeavors. Humberto holds a BSCS and an MBA from Tecnologico de Monterrey and helps as a startups mentor at Universities and organizations including Tecnológico de Monterrey, Universidad de Monterrey, and Met Conecta.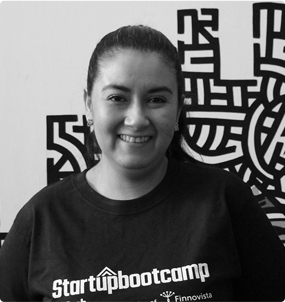 Claudia Medel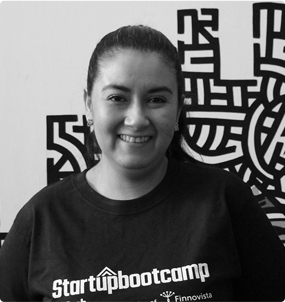 Claudia Medel
Finance and Administration Manager
Finnovista
---
Claudia has a degree in Business Administration from the Instituto Tecnológico Autónomo de México (ITAM). She has experience in different sectors: Banking, Energy, Housing, Non Profit Organizations, and Services; she always has worked in the areas of Finance, Treasury and Administration. She is convinced that making easier the access to the financial system services is necesary for a personal and business development. Innovation and technology will allow the inclusion of those sectors that have not been able to benefit from the opportunities offered by the financial system by allowing them to have a better offer of products, processes and business opportunities.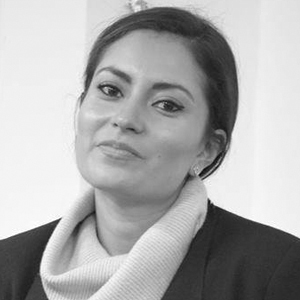 Adriana Baca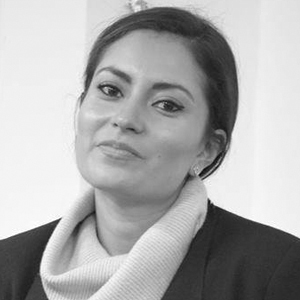 Adriana Baca
Marketing & Communications Manager
Finnovista
---
Adriana gets excited by the prospect of making things different, always thinking out of the box in order to come up with new ideas that can make a difference in the development of any project. Coming from a background in Fashion design, certified in Haute Couture and luxury Marketing from Paris American Academy, she decided to have her first experience in the world of fashion at the Ágatha Ruiz de la Prada studio in Madrid. After that, she moved into the development of digital and innovation projects with embassies and cultural centers. She has been teaching sustainable fashion techniques and new software to create patterns digitally, as well as managing supplier searches and trend studies in China and Paris. Among any other initiatives she has also worked in startups for more than five years, managing everything related to digital marketing and communication. She studied an Executive Master in Marketing and Sales from ESADE Business School (Madrid) and an Extension program in Innovation, Technology and Entrepreneurship from University of California, Berkeley. Her experience with startups and fashion brands has given her a 360º vision of a project/company.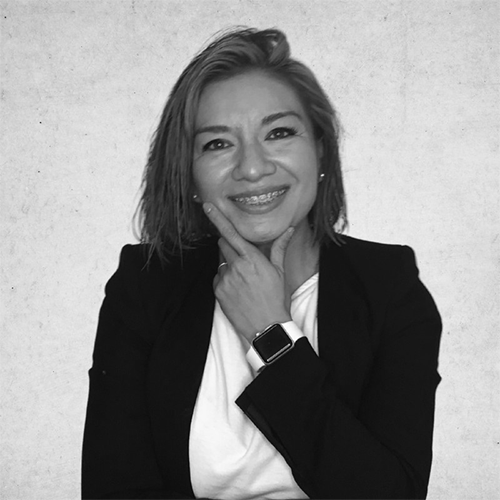 Cristina Mendoza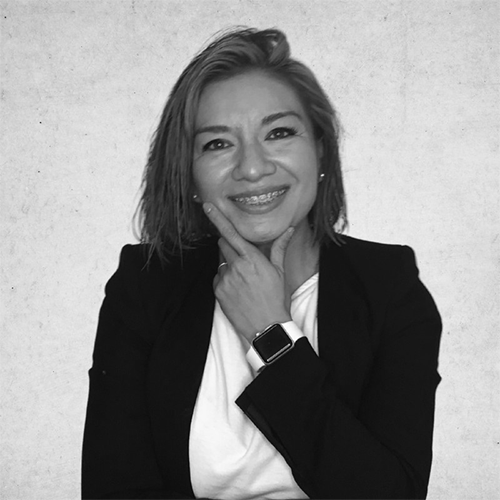 Cristina Mendoza
Operations Manager
Finnovista
---
With over 10 years of experience in finance and insurance, and extensive knowledge in key areas such as credit, operations, and treasury, in 2016, he founded Konsigue.com, Mexico's first crowdfactoring platform, standing out for its focus on solving the lack of financing for SMEs. As COO, he led the development of a user-centric digital platform, pioneering in the fintech industry. In 2019, he sold Konsigue.com to a leading financial institution, driving the digital transformation of said entity. Following this, he founded Konvierte, a company focused on driving the digital evolution of financial enterprises through digital channels.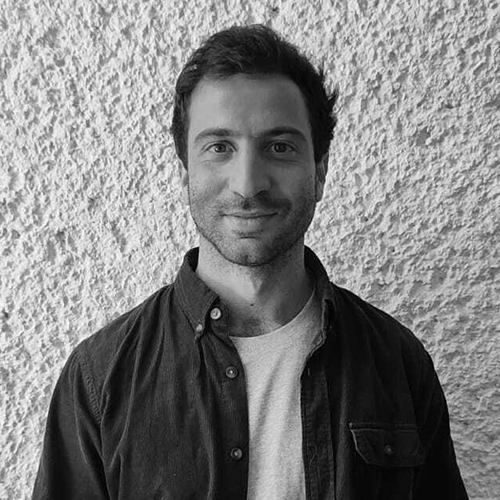 Jordi Puig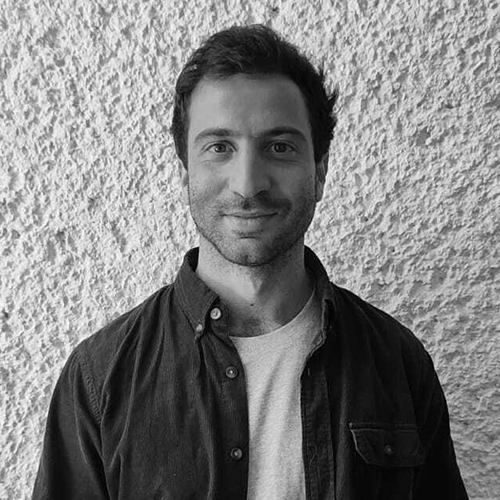 Jordi Puig
Innovation Manager
Finnovista
---
Jordi is one of the Fintech Innovation Managers on the Finnovista team. With a focus on impact, he defines his work as being the "Ecosystem's Team Player." Through a proactive, curious, and creative profile, Jordi guides data analysis and evidence to find new approaches to solving specific problems and challenges. He has experience in strategy and innovation consulting, data analysis, banking, and internationalizing startups. His achievements revolve around defining strategies and designing new services and products for financial and technology companies, as well as providing guidance and consulting projects for international expansion into Latin American markets. Previously, he has worked at companies such as Opinno, ICEX, and Banco Sabadell, and his education includes an MBA in Internationalization, a degree in Business Management, and another in Law. In his free time, he never misses out on sports or cinema, and if you're looking for a good Asian restaurant in Mexico City, he'll have the answer.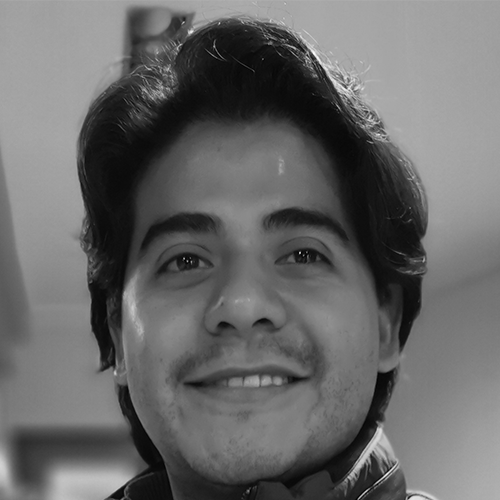 Mario Aguillón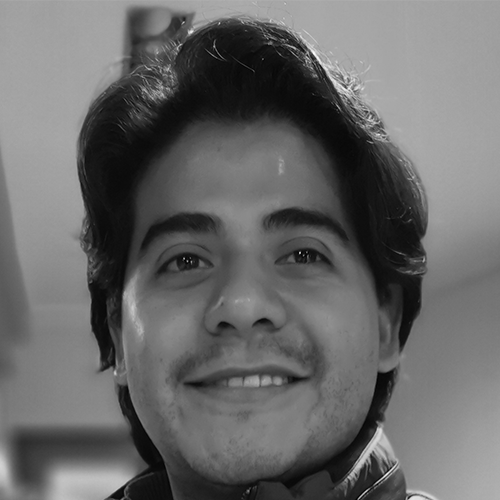 Mario Aguillón
Innovation Manager
Finnovista
---
Mario is Innovation Manager at Finnovista, a leading innovation and venture capital firm in Spanish-speaking Latam. With infinite curiosity and a quest for continuous improvement, Mario has 12+ years of experience. His career began on the incumbent side, first with AXA Seguros leading digitalization projects and later with GNP developing commercial tasks. Later he confused Zenda.la, an insurtech with a real mission to generate real inclusion, leading him and his team to receive several awards, such as being chosen by the Center for Financial Inclusion (CFI) in 2022 within the Inclusive Fintech 50, as one of the 50 fintechs that have generated more financial inclusion worldwide. The beginning of his career allowed Mario to understand the importance of financial services as enablers of resilience and also its areas of opportunity, and during the last 4 years as an entrepreneur, he understood the importance of seeking the growth of the entrepreneurial ecosystem and not only of his own company, leading him to be elected as Treasurer of the Insurtech Mexico Association. Now from Finnovista, he has the mission to continue building and transforming finance and insurance for the better, contributing value, his experiences, lessons and learnings to the creation of a better future and a more resilient society.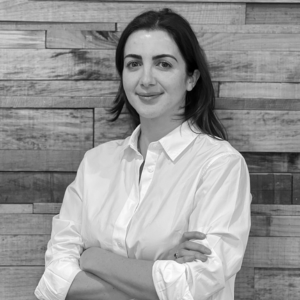 María Fernanda Álvarez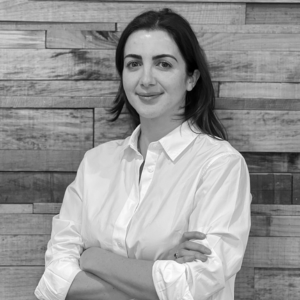 María Fernanda Álvarez
Fintech Research Manager
Finnovista
---
Fernanda is an avid hiker and a creative problem-solver driven by the certainty that we can co-create a more inclusive, just, and ecologically viable future for all, particularly for those who have been historically left behind. With more 10 years of experience in research, implementation and evaluation of socioeconomic projects, Fernanda has consulted for governments and for international organizations and NGOs such as OXFAM, Deutsche Gesellschaft für Internationale Zusammenarbeit (GIZ) and the United Nations Development Programme (UNDP), amongst others. Fernanda holds a bachelor's degree with a double major in Anthropology and Political Economy from the University of Sydney (AUS) and a master's in Anthropology and Sociology of Development from The Graduate Institute (CH).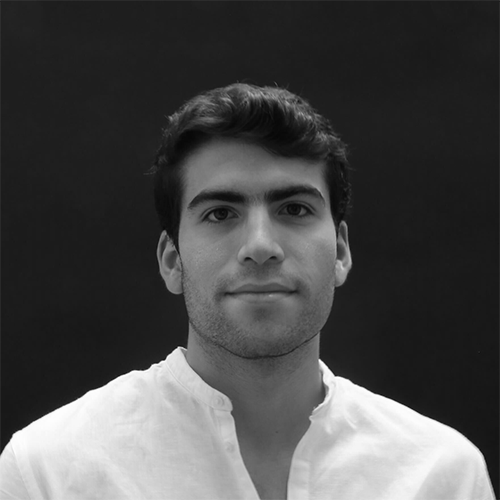 Hugo Cardona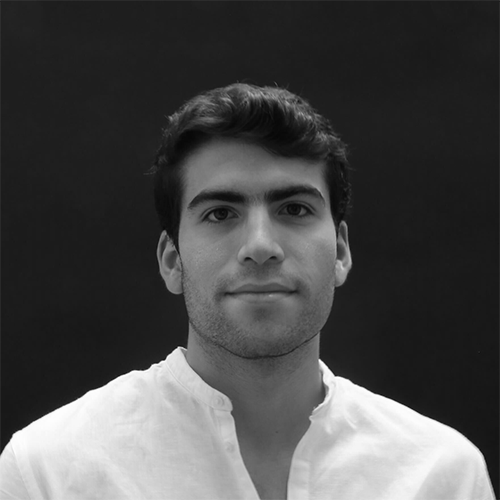 Hugo Cardona
Fintech Ecosystem Analyst
Finnovista
---
Hugo Cardona holds a degree in Marketing from Universidad Iberoamericana. He is passionate about finding and developing solutions to accelerate financial inclusion in Latin America. Prior to Finnovista, he worked at an educational technology startup founded at MIT and has international exposure as a student in Australia and Spain.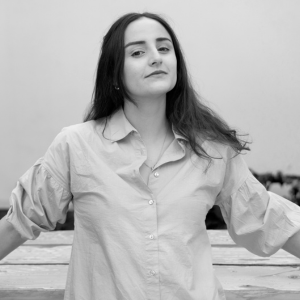 Lorenza Ortega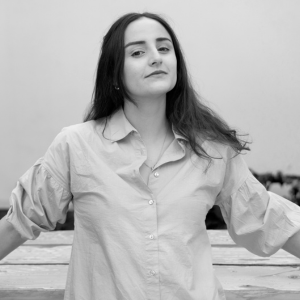 Lorenza Ortega
Innovation & Portfolio Analyst
Finnovista
---
Lorenza Ortega holds a degree in International Business from Universidad Iberoamericana. Passionate about the world of venture capital with a forward-looking vision, she is dedicated to identifying, backing and monitoring the most promising startups in the Fintech ecosystem in LATAM. Lorenza is a true believer in the power of strategic investment to drive the next generation of innovation and entrepreneurship. She is currently immersed in the Fintech ecosystem and Private Equity Funds in Mexico City. With international experiences in France, Germany and Quebec, Lorenza has developed a sense of multiculturalism for business that gives her a diversity of perspectives and better connection to global markets. Prior to Finnovista, she worked for 4 years in a group where she developed the role of Project Specialist to open new markets and innovate in the sector. Lorenza is passionate about her studies, with plans to pursue a master's degree in the short term.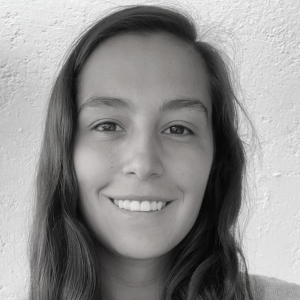 María Gutiérrez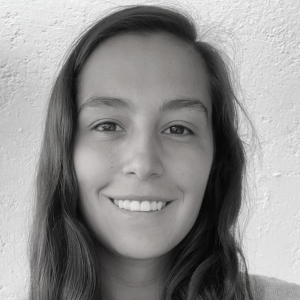 María Gutiérrez
Events Operations Analyst
FINNOSUMMIT
---
María has a degree in International Relations from Universidad Anáhuac México. Currently, she works with the Operations Team to ensure that Finnovista's events are a success and position themselves as the most relevant Fintech meeting points in Mexico and Latin America. Previously, she worked at the Ministry of Economy, where she promoted bilateral projects with the United States and Canada, in addition to developing in the field of international trade negotiations, public policy analysis and the planning of high-level international trade events and missions. She has lived in California and New York, where in addition to expanding her knowledge of international trade, she found her passion for organizing events, and particularly enjoys finding innovative proposals to ensure that the events she organizes are different and innovative. Maria strives to ensure that all her projects are sustainable and have a positive impact on society. She is also passionate about sports.

Work with us
Eager to be part of the transformation of the financial industry? Join the FinnoFamily!
Don't think twice and to send your CV to us.
Our mision and values define us. We look for people committed to them. For you to find out more about how it is to work at Finnovista, we would like to invite you to read our
Culture Book
.