About Finnovista
Finnovista is an innovation and venture development firm. We help transform finance and insurance for the better in collaboration with corporates, startups and entrepreneurs.
We build and operate innovation programs for corporations that empower and leverage the Fintech and Insurtech ecosystems to achieve business results and build new organizational capabilities. Through our startup engagement and accelerations programs, we have helped global leaders such as Visa, BBVA, HSBC or Scotiabank solve big innovation challenges in collaboration with startups.
Based on our 8 years of experience building ecosystems in Latin America and Spain, we have created the ultimate innovation model. The Unleash Framework helps corporates achieve tangible results and create new business in finance and insurance. Through this model, we leverage the power of innovation ecosystems to help corporates identify growth opportunities, co-create value and solutions with startups and build scalable ventures that generate future growth engines.
Finnovista has consolidated a finance innovation ecosystem in Latin America and Spain where more than 25,000 innovators, entrepreneurs and experts exchange knowledge and connections. Through our Summits & Insights practice, we organize FINNOSUMMIT, the annual innovation gathering and publish the most referenced Fintech and Insurtech reports in Spanish speaking markets.
Finnovista is part of the Rainmaking family, the global innovation firm and creators of Startupbootcamp.
History of Finnovista
Born seven years ago, Finnovista aims to change the world of finance through innovation. Over the years, there have been thousands of innovators from all over Latin America and Spain, living their entrepreneurial adventures side by side and being part of the wave of digital transformation that has radically transformed financial services worldwide.
Collaboration and the search of connection nodes has always been part of the Finnovista's DNA. Its network has grown progressively aiming at identifying people, teams and organizations that can help empower their initiatives and nurture the transformation of the, firstly, financial industry, and other industries afterwards.
As part of this journey, in 2015 the Finnovista team, led by Fermin Bueno and Andres Fontao, got in touch with Rainmaking, a corporate innovation and ventured developement international company, that was directed by Carsten Kolbek.
From the beginning, the interest to achieve a significant and tangible impact throught the entrepreneurial potential joined these two companies and only months after both of them were collaborating to launch the acceleration and scale Startupbootcamp programs.
The collaboration between the two companies proved that they shared more than a program in common. Their values, culture and vision about how to propel innovation in Fintech, Insurtech and other industries help them to go ahead and the two companies created a joint venture in 2016, Finnovista Frontier Ltd., aiming to strengthen their commitment. This joint venture executes all the activities of Finnovista in Mexico, Spain and Latin American countries.
2020 has proven to be a year full of uncertainties like the ones we use to deal with while delivering innovation activities. However, we think that our collaboration and the amazing team that is part of this joint adventure will help us explore all the potential of entrepreneurship and transform it into a reliable impact that can change the world for the better.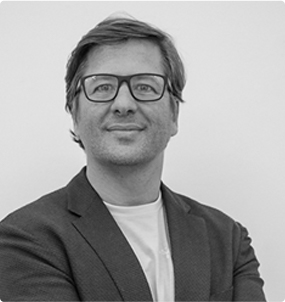 Fermin Bueno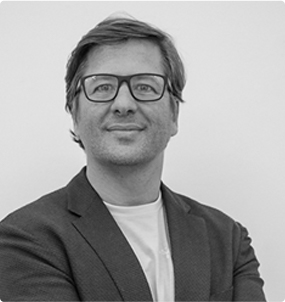 Fermin Bueno
Co-Founder & Managing Partner, Finnovista
---
Fermin is Co-Founder & Managing Partner of Finnovista. He is also a venture capital & innovation professional with extensive investment, operational, product strategy and technology experience in high-tech digital markets. At Finnovista he has pioneered a Fintech innovation platform driven by a smart collaborative network, that manifest itself through startup competitions, acceleration programs, Fintech evens and corporate-sponsored open innovation programs in Europe, US and Latin America. Before Finnovista, Fermin was part of the leadership team that launched an impact startup accelerator and an 185M-euro impact investment fund in Spain, where he managed startup investments in Fintech, mobile, enterprise software and semiconductors. Fermin has also worked as management consultant and technology researcher in early mobile technologies in Europe. Fermin holds a M.Sc. in Electrical Engineering from Universidad Sevilla, and MBA from IE Business School (Spain).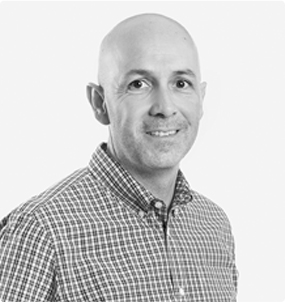 Andres Fontao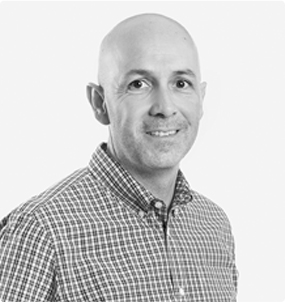 Andres Fontao
Co-Founder & Managing Partner, Finnovista
---
Andres Fontao is Co-Founder & Managing Partner of Finnovista, where he has pioneered Fintech events, startup competitions and bank-sponsored open innovation programs throughout Europe and Latin America under different brands, including Next Bank, Innotribe and BBVA Open Talent brands. Prior to starting Finnovista, Andres spent time with a Silicon Valley-based Fintech startup leading expansion into Europe and LATAM. Before that, he was head of mobile banking at Bankinter. Andres has also worked as a consultant to mobile operators in Europe and Mexico. Andres holds a BA from Middlebury College in Vermont (USA) and MBA from IE Business School in Madrid.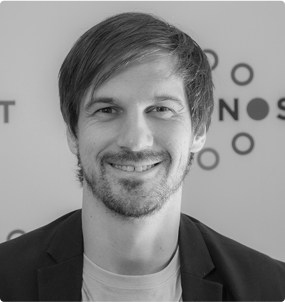 Franco Boggino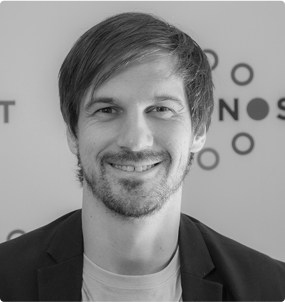 Franco Boggino
Events & Research Director, Finnovista
---
The great social impact generated by startups and the inspiration transmitted by their leaders is what motivated Franco to join the entrepreneurial ecosystem after more than 15 years of experience working in big multinationals like HSBC, SHELL, Starmedia, First Data and WOBI en Mexico and Argentina. Passionate about business and innovation, Franco holds a Degree in Business Administration from the Catholique University of Argentina and a Masters in Marketing from University of San Andrés. Convinced that business encounters are always transforming experiences that inspire people to take action, he participated during more than 7 years in the organisation and commercialization of over 30 major congress, including World Business Forum in NY, CDMX and Bogota.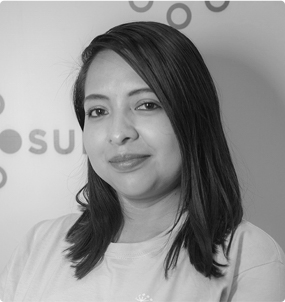 Elena Cruz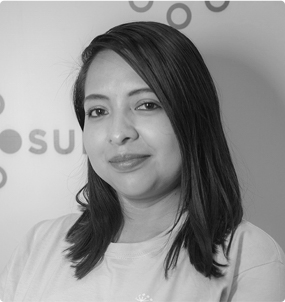 Elena Cruz
Chief Operating Officer, Finnovista
---
Elena's greatest motivation is to impact the world in a positive way and generate chains of collaboration to promote entrepreneurship and transform economies. Immediately after graduating from UNAM's School of Economics, she was involved in the entrepreneurial ecosystem, collaborating for 3 years at Wayra Mexico working as Business Manager where she supported +40 technology startups, managing acceleration services and linking them with the public and private sector, in addition to acquire experience in venture capital, operations management and entrepreneurship events. Between 2017 and 2019 he managed 6 acceleration programs of Startupbootcamp, an international accelerator managed by Finnovista in Latin America, boosting the Fintech sector in the region and supporting +45 startups that are part of its portfolio. She is currently serving as Chief Operating Officer of Finnovista, helping corporations to develop innovation programs that drive and leverage the Fintech and Insurtech ecosystem to achieve business results and develop new organizational capabilities.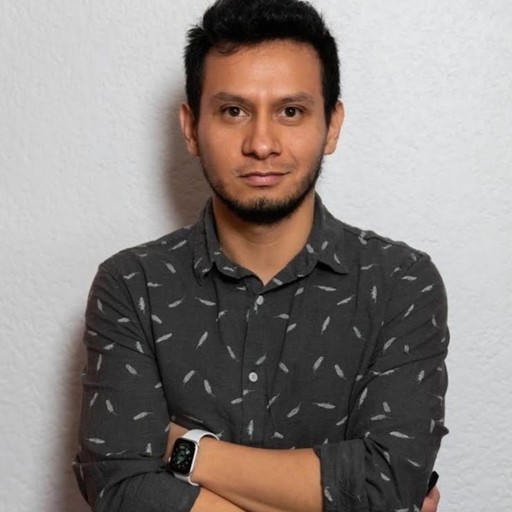 Alejandro Quiroz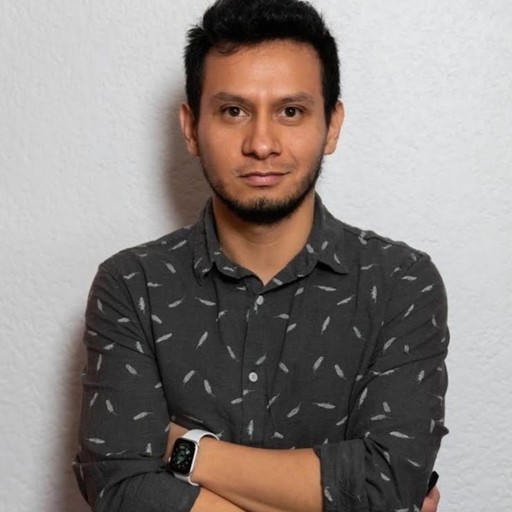 Alejandro Quiroz
Marketing & Communication Director, Finnovista
---
Alex is a result-focused communicator who has had a fair time as a creative, so he knows how to craft, execute an improve communication that connects with the user and gets the job done. he specially enjoys the way data can be transformed to communication, and then used to make the next campaign better. "There is no magic formula, but the creative thinking, comprehensive knowledge of the market and team work are essential ingredients."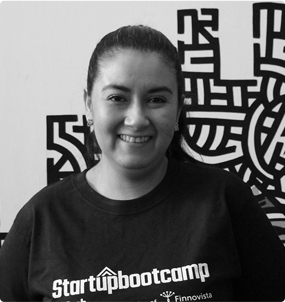 Claudia Medel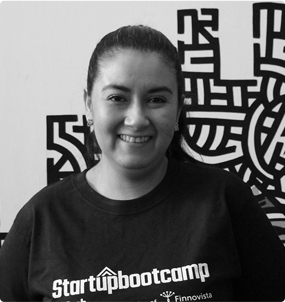 Claudia Medel
Finance and Administration Manager, Finnovista
---
Claudia has a degree in Business Administration from the Instituto Tecnológico Autónomo de México (ITAM). She has experience in different sectors: Banking, Energy, Housing, Non Profit Organizations, and Services; she always has worked in the areas of Finance, Treasury and Administration. She is convinced that making easier the access to the financial system services is necesary for a personal and business development. Innovation and technology will allow the inclusion of those sectors that have not been able to benefit from the opportunities offered by the financial system by allowing them to have a better offer of products, processes and business opportunities.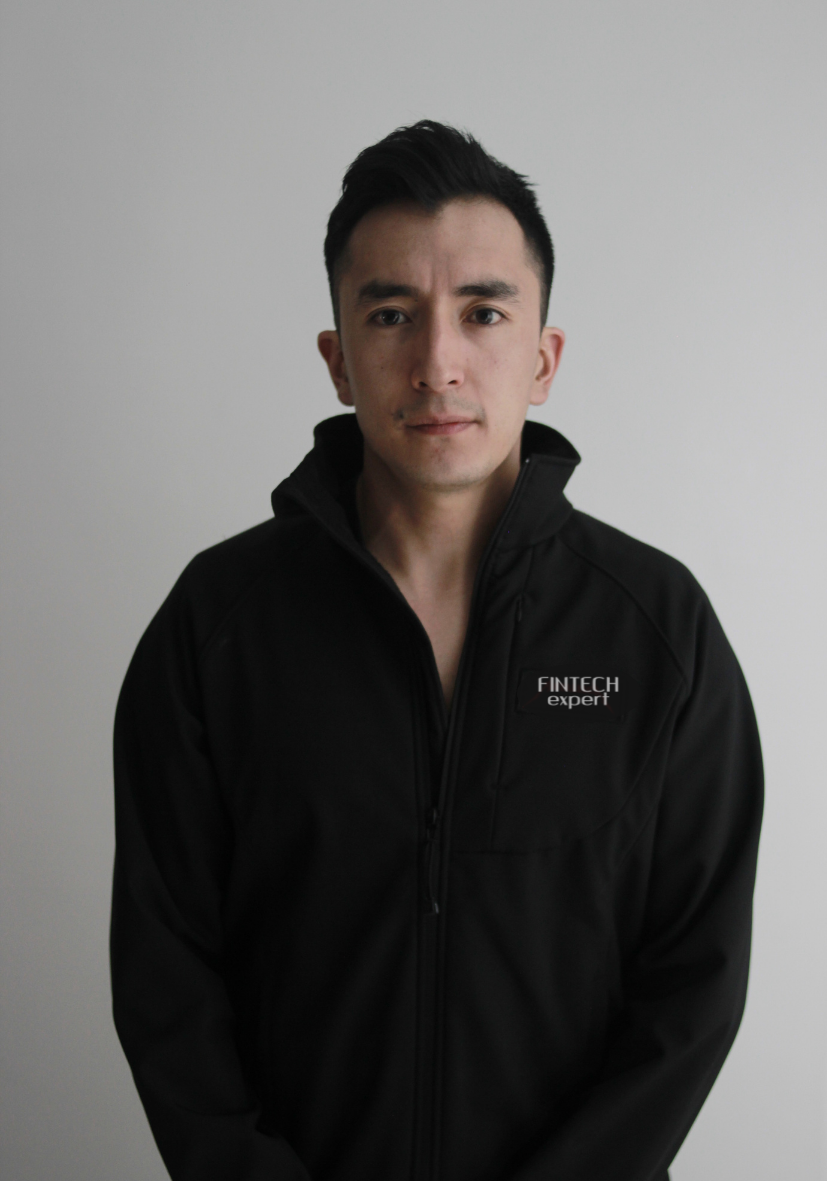 Gonzalo Sánchez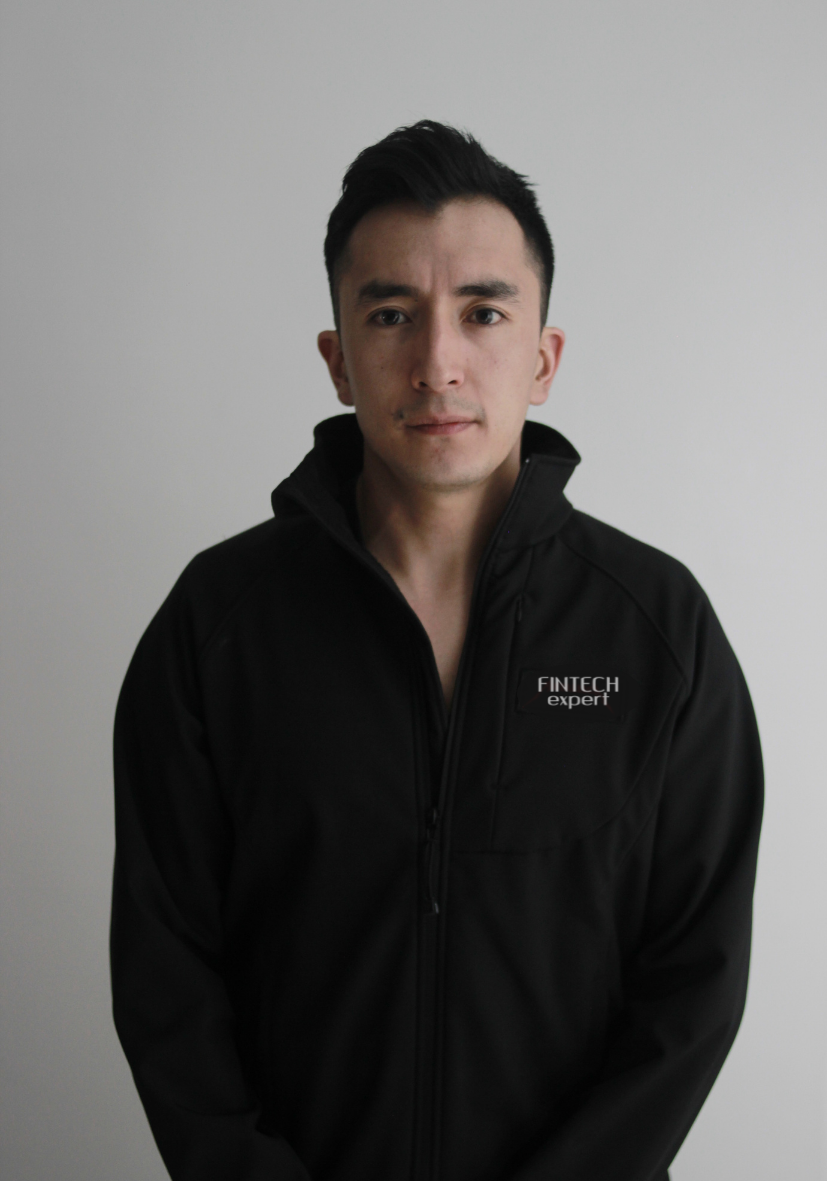 Gonzalo Sánchez
Innovation Manager, Finnovista
---
Gonzalo holds a degree in Business Administration with a specialization in Entrepreneurship by the Instituto Tecnológico y de Estudios Superiores de Monterrey and a Diploma on International Business. He has +7 years of experience within the startup and Fintech ecosystems of LatAm and has contributed to invest in, support and grow over 30 early-stage Fintech startups and entrepreneurs by: Launching the Mexican Crowdfunding Association (AFICO); by the hand of the the Inter-American Development Bank and the Anáhuac University who led the project Crowdfunding Mexico. Running events, research efforts and open innovation initiatives for Finnovista & Startupbootcamp FinTech.Scouting potential partnerships and investments fitting the innovation strategy of Citibanamex while leading the biggest FinTech Hackathon of LatAm with +250 baking APIs available for creating innovative Fintech solutions. As entrepreneur, he launched the Fintech resources site FintechExpert and is cofounder of OverSky, a videography company based in the state of Hidalgo. His labors also include supporting public and private players of the Mexican entrepreneurial ecosystem.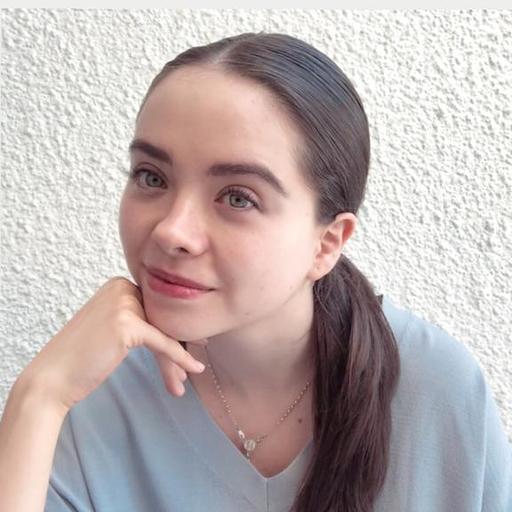 Graciela Herrera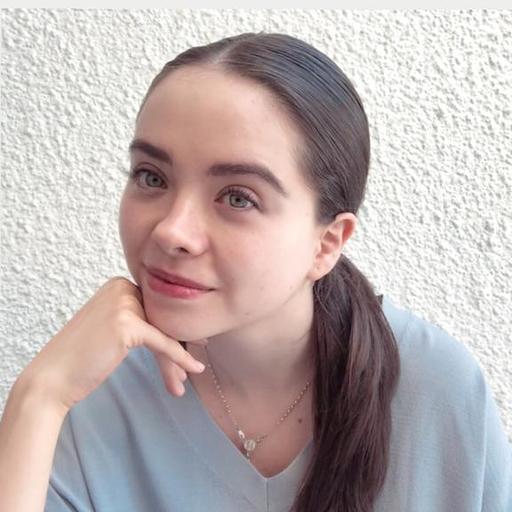 Graciela Herrera
Innovation Analyst, Finnovista
---
Graciela is a believer that one of the best ways to help people improve their quality of life is through financial inclusion and she is passionate about making that happen. Graciela holds a degree in Economics and specialization on Data Analytics and Visualization by the Instituto Tecnológico y de Estudios Superiores de Monterrey. Her experience focuses on data analytics and strategy for the cash management and credit operations at commercial banking. She works with Python, SQL and Tableau; moreover, the part of the process she enjoys the most is the extraction of insights from data for storytelling and recommendations. After working 4 years in big multinationals like Eli Lilly and Citibanamex, she joins the entrepreneurial ecosystem to put her experience and skills at the service of the fintech revolution and financial services democratization.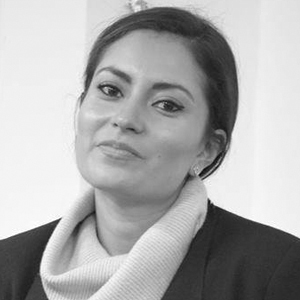 Adriana Baca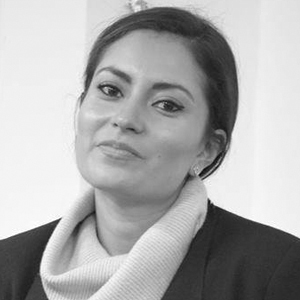 Adriana Baca
Jr Marketing Manager, Finnovista
---
Adriana gets excited by the prospect of making things different, always thinking out of the box in order to come up with new ideas that can make a difference in the development of any project. Coming from a background in Fashion design, certified in Haute Couture and luxury Marketing from Paris American Academy, she decided to have her first experience in the world of fashion at the Ágatha Ruiz de la Prada studio in Madrid. After that, she moved into the development of digital and innovation projects with embassies and cultural centers. She has been teaching sustainable fashion techniques and new software to create patterns digitally, as well as managing supplier searches and trend studies in China and Paris. Among any other initiatives she has also worked in startups for more than five years, managing everything related to digital marketing and communication. She studied an Executive Master in Marketing and Sales from ESADE Business School (Madrid) and an Extension program in Innovation, Technology and Entrepreneurship from University of California, Berkeley. Her experience with startups and fashion brands has given her a 360º vision of a project/company.

Work with us
Eager to be part of the transformation of the financial and insurance industry?
Don't think twice and to send your CV to us.
Our culture defines us. For you to find out more about how it is to work at Finnovista and Rainmaking, we would like to invite you to read our
Culture Book
.