Corporative Innovation
At Finnovista, we accompany our clients in the different stages of their innovation journey, from the first steps to gain visibility and a better understanding of the Fintech and Insurtech ecosystem, through innovation programs that allow them to connect with startups to explore the future of the industry and build organizational capabilities, to results-driven innovation activities in collaboration with startups and entrepreneurs.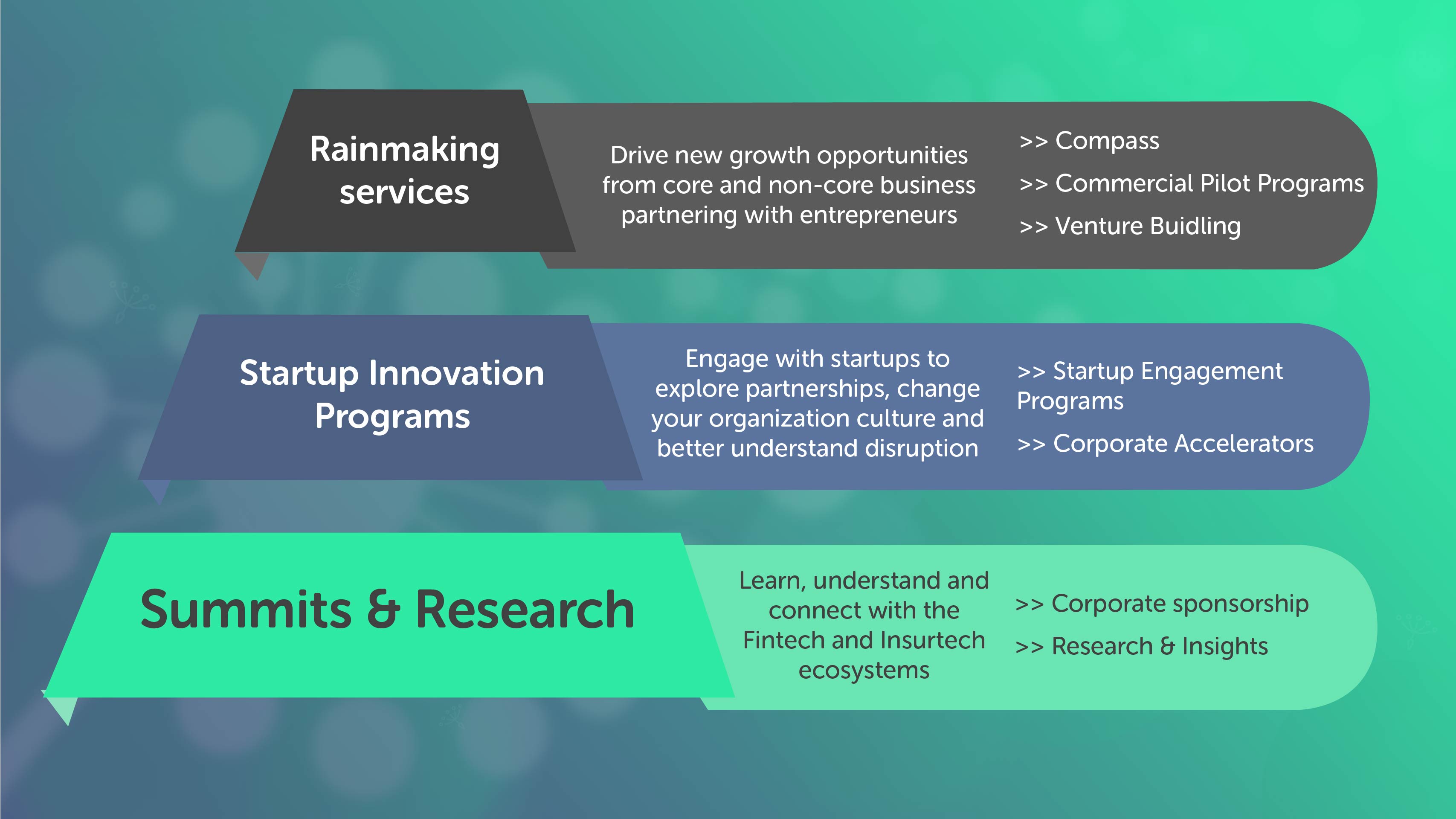 We put our ecosystem knowledge at the service of results-driven innovation
With more than 7 years as one of the more relevant and active players in the ecosystem, we at Finnovista put our extensive knowledge about entrepreneurship in Fintech and Insurtech at the service of corporations to develop innovation activities that allow them to achieve a direct impact in the income statement.
We transform industries hand in hand with corporations
Together with our strategic partner Rainmaking, one of the world's leading groups in corporative innovation, our innovation methodologies, resources and the talent of our teams make us the perfect partner to transform industries such established industries as finance or insurance.
We accompany corporations on their innovation journey from the design of an innovation strategy to the implementation of venture building initiatives, through initiatives of co-creation, piloting and incubation of technological solutions, always leveraging ourselves in the power of entrepreneurship.