Helping Ramboll to launch 7 internal ventures
Founded in Denmark in 1945 employing more than 15,000 experts worldwide throughout 300 offices in 35 countries, Ramboll is a leading engineering, design and consultancy company.
Thanks to the Innovation Accelerator, Ramboll was able to launch 7 internal ventures, that might generate €50 million in revenue in the first five years of life.
Fundada en Dinamarca en 1945 y con más de 15.000 expertos en todo el mundo a través de 300 oficinas en 35 países, Ramboll es una empresa líder en ingeniería, diseño y consultoría. Con la Aceleradora de Innovación que pusimos en marcha para Ramboll, la empresa consiguió lanzar 7 ventures internas, que podrían generar hasta 50 millones de euros de ingresos en sus primeros cinco años de vida.
Ramboll was growing significantly since 2001, but margins were being squeezed. The impact of competitors and startups on the value chain in their industry was immediately acknowledged by the company.
Ramboll needed to leverage on their innovation activities to create new business models and systematize their ability to innovate.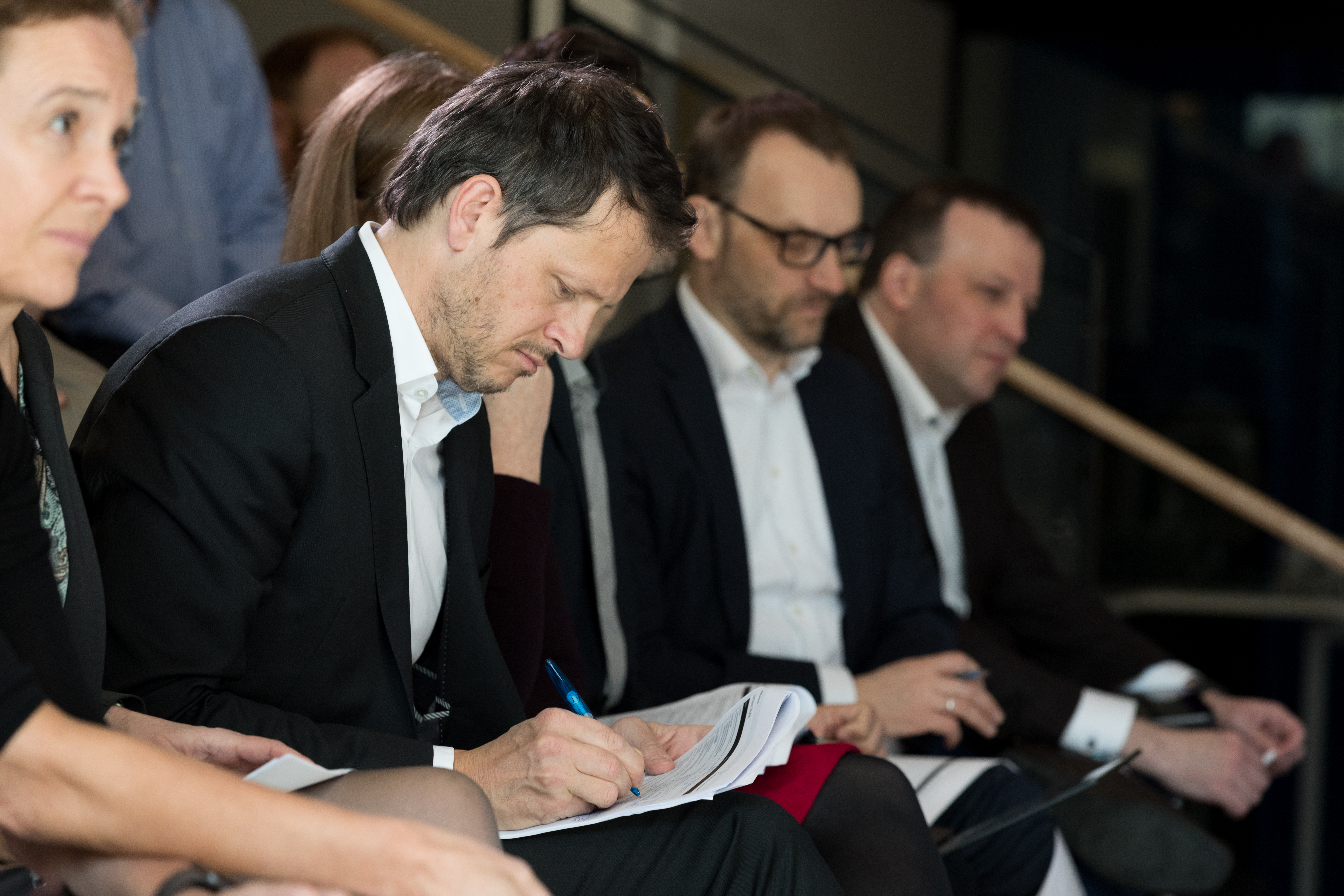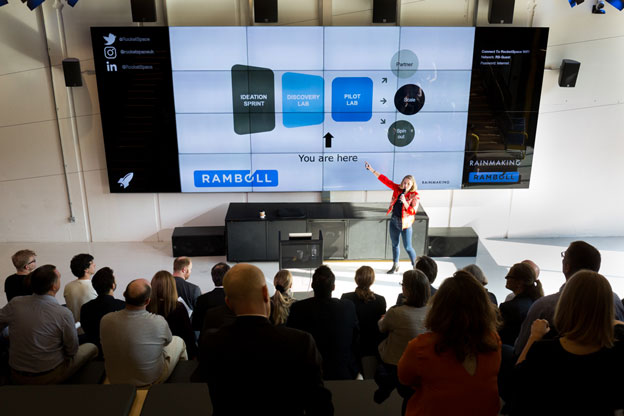 Carrying out an innovation framework to test ideas quickly and develop a portfolio of solutions.
Rainmaking designed the 'Ramboll Innovation Accelerator' to leverage Ramboll's enormous reserve of expertise. Powerful methodologies combined, including design thinking and lean startup, provides the Ramboll Internal Accelerator governance, training, and communications framework for developing new ideas, rapidly assessing their commercial potential and growing them to innovative businesses that unlock new revenue streams. It also functioned as a vehicle for cultural change towards stronger client-centric based business development.
This Ramboll Innovation Accelerator helped increase Ramboll's new revenue in €1.34m in Year 1
The Danish company was able to increase speed to market for commercially viable ideas and to eliminate those non-viable ideas based on data, much faster and more consistently than had previously been possible.
During the program, the company employees delivered more than 270 applications from across all business units. Also, 7 internal ventures were launched in 2018 and 2019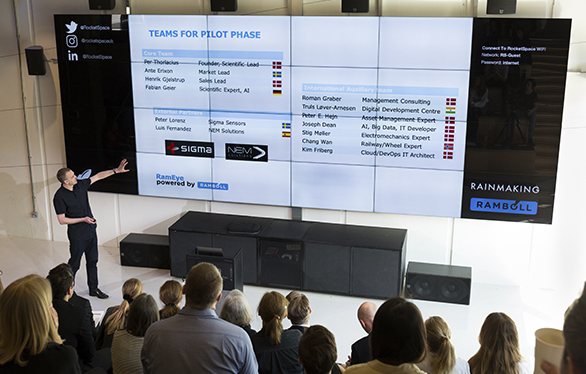 <style="font-weight: 400;">The professional commitment and passionate engagement from all teams impressed me very much. Rainmaking and all its team members have been a true inspiration to all of us in Ramboll. They keep playing a key role in our journey becoming a digital leader of our industry.

Hilde Tonnes

Group Chief Innovation Officer

at Ramboll