Identifying opportunities despite uncertainty
The insurance and financial industries are dealing with an unprecedented level of uncertainty and change. While this may bring challenges for many companies, it is also an opportunity to design and implement new solutions and innovative business models that allow corporations to grow in times of uncertainty. The question many executives face is where to focus and where not to focus their investments in innovation.
Finnovista has developed a data-driven approach to identify new business opportunities and help executives prioritize a portfolio of opportunities on which to double down. We're proud to introduce Compass®. Compass uses data and signals from existing and adjacent markets, the Fintech and Insurtech startup ecosystem, existing and emerging technologies, and the competitive environment. With this knowledge, we produce a bespoke innovation thesis with defined business cases to build a balanced portfolio of growth-focused innovation activity.
A compass in a chaotic environment
We help you make decisions based on data
Our methodology for developing innovation strategies has been designed to give executives from large organizations the tools that can provide them with certainty in a changing environment.
Thanks to this methodology, the innovation leaders of these companies are capable of taking informed decisions and implementing initiatives aimed at obtaining results, identifying the most promising niches for their company and sector.
Unique multidimensional view of the market
Re-define the future of the company's business
Through Compass®, the organization has a multidimensional view of the constantly evolving market, identifying initial activity, expansion and established activity that can help to redefine the future of the company's business.
Compass® is the perfect tool for those corporations seeking certainty in a changing environment. Hand in hand with Finnovista, innovation managers will be better able to take data-based decisions and launch innovation initiatives aimed at obtaining real business results, identifying the most promising niches for their company and sector.
The Opportunity Mapping process
Finnovista de-risks the process
The objective of our proven methodology and the Compass® tool is to eliminate the risk associated with designing and implementing an innovation strategy. We do so by using data from venture capital (VC) and startups that allow us to identify, evaluate and select the opportunity niches to drive significant growth (on average more than 500 million dollars) for the company.
Once we have established that portfolio of opportunities, we develop a clear and well-founded innovation thesis. This allows us to build business cases along with a roadmap to start developing all the necessary capabilities.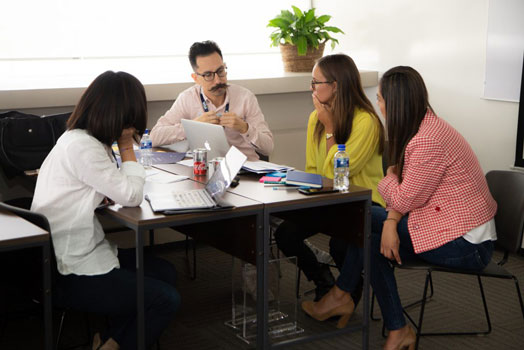 Trends / What is driving change?
Finnovista assesses what's driving change by analysing industry challenges, emerging trends and the evolving value chain. Along with examining early signals through a Compass® visualisation of market activity.
Opportunities / Where should we play?
We deep dive into each and every one of the opportunity niches previously identified, and we evaluate their impact and viability. This allows us to present an innovation portfolio aligned with the company and its future.
Plan / How should we play?
In this phase, Finnovista designs the innovation thesis to balance the internal and external analysis of the innovation. Then we map the go-to-market roles and relevant engagement options to support execution.
Execution / How can we realise this?
The execution roadmap is supported by a series of business cases that back up the roadmaps execution and a series of immediate actions that help realize the opportunities identified in the innovation thesis..
Opportunity Maps completed
Average value of opportunities identified
Partners move to implementing with nosotros
A selection of the Compasses we have built for a wide variety of industries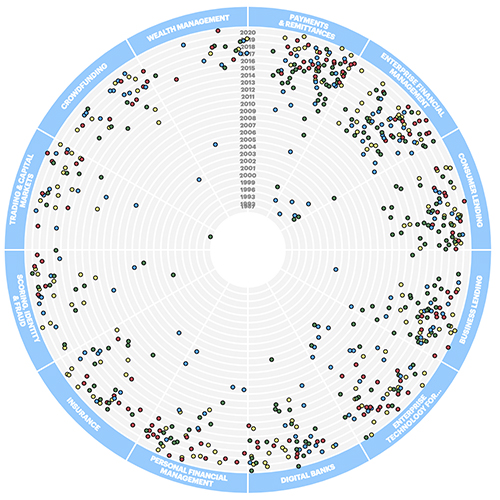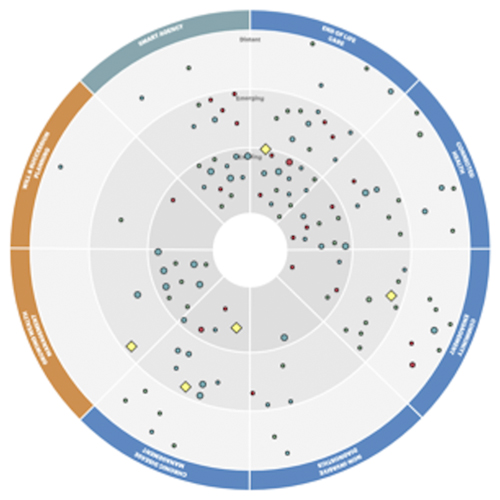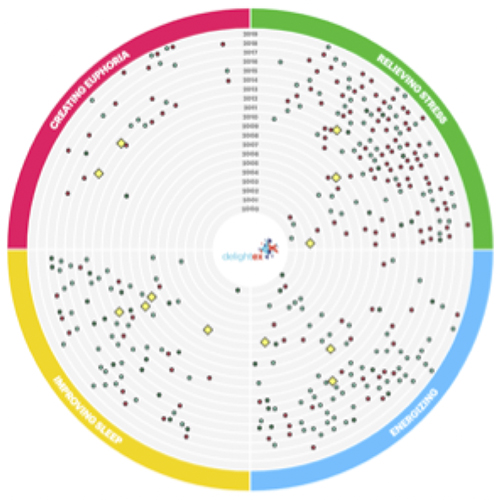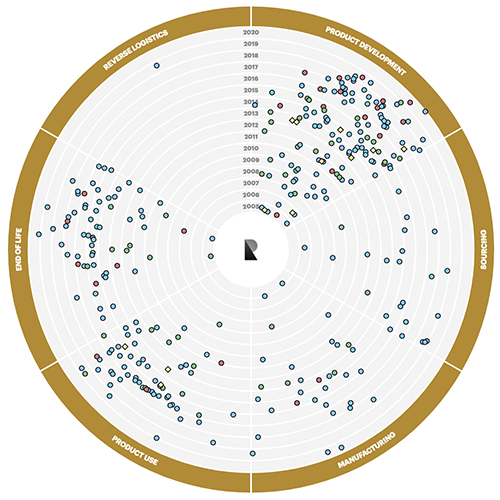 We map the digital disruption that affects your main business units, extracting signals from the startup ecosystem, venture capital and main competitors or adjacent players.
Navigate uncertainty generated by the high rates of change and market disruption through the identification and prioritization of new business opportunities of more than USD 500 million, and a roadmap on how to prioritize and implement them.
Envisioning waves of innovation and change that affect your business in the medium term and finding new tailored white spaces of opportunity.
In drawing up a roadmap with a balanced portfolio to build, collaborate, and/or invest in order to capitalize on the identified opportunities. Leveraging at all times in innovation vehicles that generate real business results, leaving the theater of innovation behind.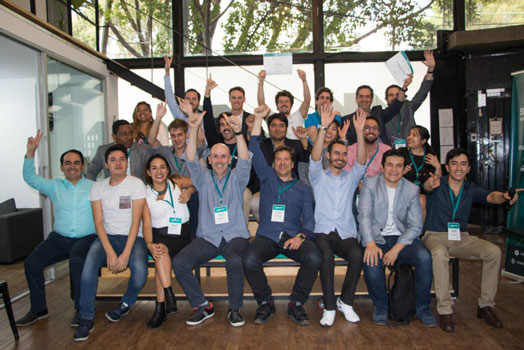 We create value together
We do know that we achieve results when working as a team with clear objectives, a good methodology and giving the best of each organization. We do not like customer-supplier relationships but we do like to work as partners of large organizations.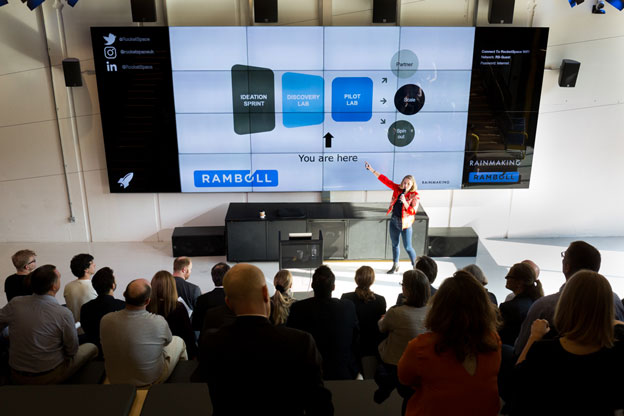 We achieve tangible results
We do not partake in innovation theater, we focus on real business results.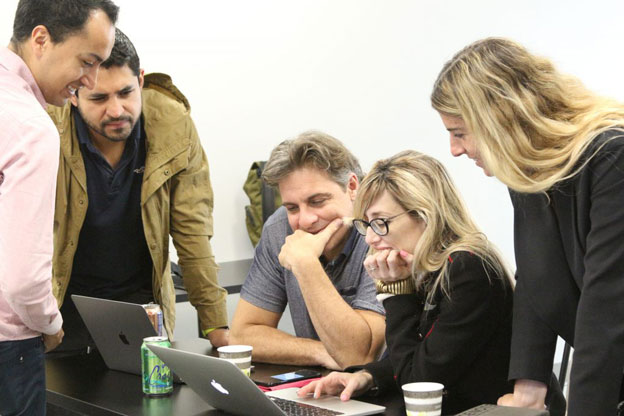 We share risks
We believe it is best to align interests and share risks and rewards. We make this a reality by reinvesting a significant part of our fee in the next phase of the project.