Partners
Finnovista's privileged position in the Fintech and Insurtech ecosystems lies in the astonishing network nurtured along almost 10 years servicing the entrepreneurship Fintech and Insurtech ecosystem all over the Latin American region.
This network is made up of more than 2K key players in the entrepreneurship ecosystem, who are part of more than 200 organizations from 18 countries of Latin America, the United States and Spain. Among them, startups accelerators, Fintech associations, consulting firms, public financial or entrepreneurship support institutions, media, NGOs, multilateral associations and key players in the startups' ecosystems.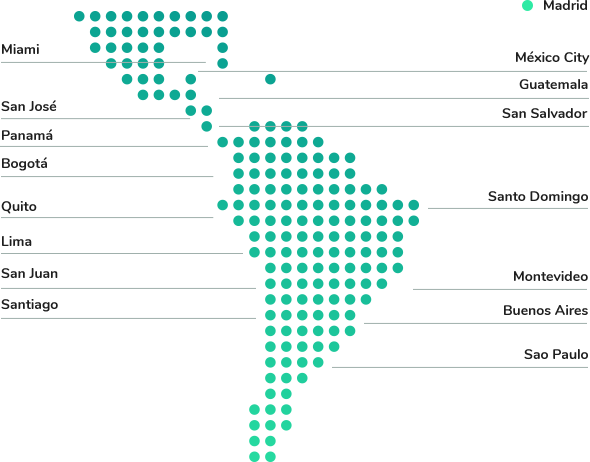 Why collaborating with Finnovista?
Connect
Broaden your horizons
Be part of a network with a presence in all Latin American countries, Spain and the United States.
Drive
Improve your offer
Offer to the members of your community preferential access or exclusive discounts to cutting-edge initiatives in the Fintech and Insurtech ecosystems.
Spread
Boost your message
Leon on us to boost the reach of your activities for the ecosystem and get more attention from the community in order to achieve better results.
Be part of the largest partners network in the Fintech and Insurtech ecosystems