El pasado jueves 24 de agosto de 2017,  Visa's Everywhere Initiative celebró su primera semifinal en la Ciudad de México. Diez startups Fintech de diferentes segmentos se disputaron su lugar para la gran final de dicha competencia regional. Übank, la startup chilena que ofrece una solución de ahorro automático y la mexicana Uniko, que brinda una nueva manera de hacer y recibir regalos y tener la capacidad de cambiarlos por dinero, fueron las seleccionadas como las dos finalistas que participarán próximamente en la final que se desarrollará en FINNOSUMMIT en Miami el 9 de noviembre.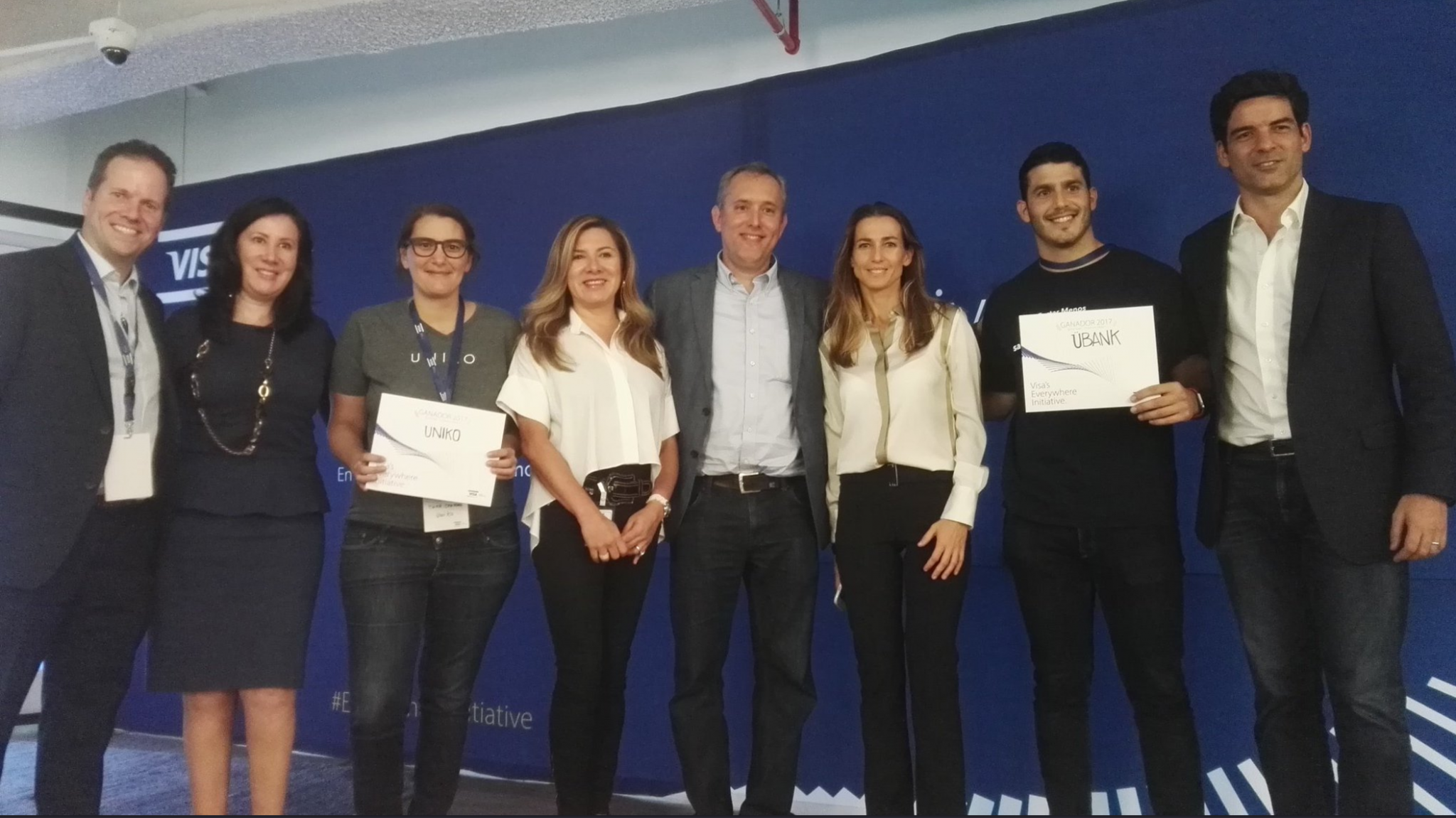 Al inicio del evento, Andrés Fontao, Managing Partner de Finnovista, dio una calurosa bienvenida a los más de 150 asistentes, presentó al jurado y le cedió la palabra a Allen Cueli, Senior Business Leader y Vanesa Meyer, LAC Head of Innovation and Strategic Partnerships de VISA.
En una breve charla, Cuelli y Meyer explicaron cómo Visa ha impulsado diferentes iniciativas de colaboración con los emprendedores Fintech con el fin de transformar la industria financiera en «Made by visa» por «Enabled by Visa».Asimismo acotaron que esta misión es una forma de innovar transformado la forma en la que Visa desarrolla innovación en un entorno que cambia más rápido que nunca.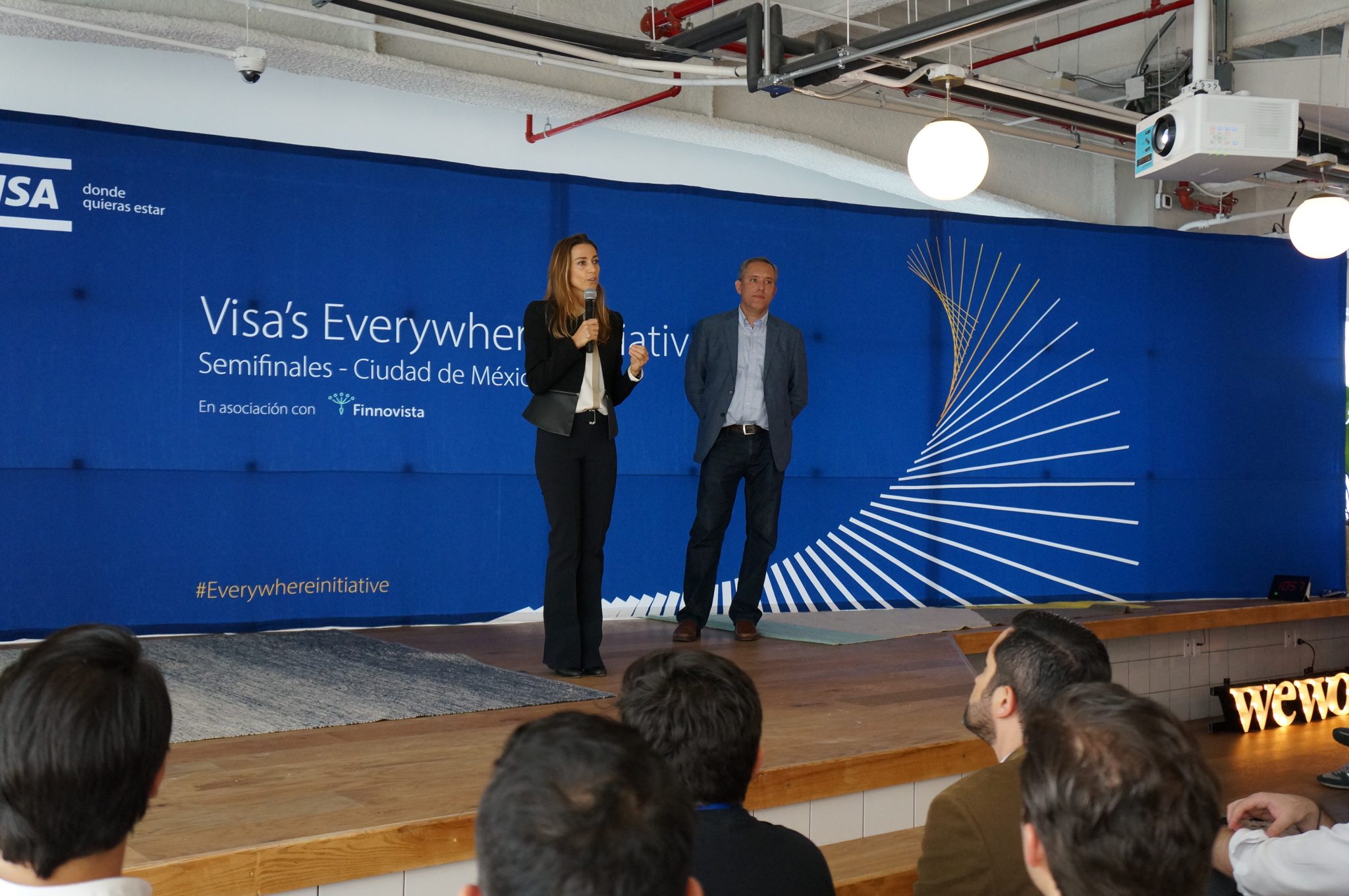 Por su parte,  Eric Pérez-Grovas, Managing Partner de Jaguar Ventures, compartió con los asistentes las claves que tanto emprendedores como startups Fintech deben consolidar dentro de su cultura para convertirse en "jaguares" en su mercado, y cómo el emprender es como "surfear": el emprendedor es el surfer, su tabla es su modelo de negocio y la ola, es la disrupción que genera su solución.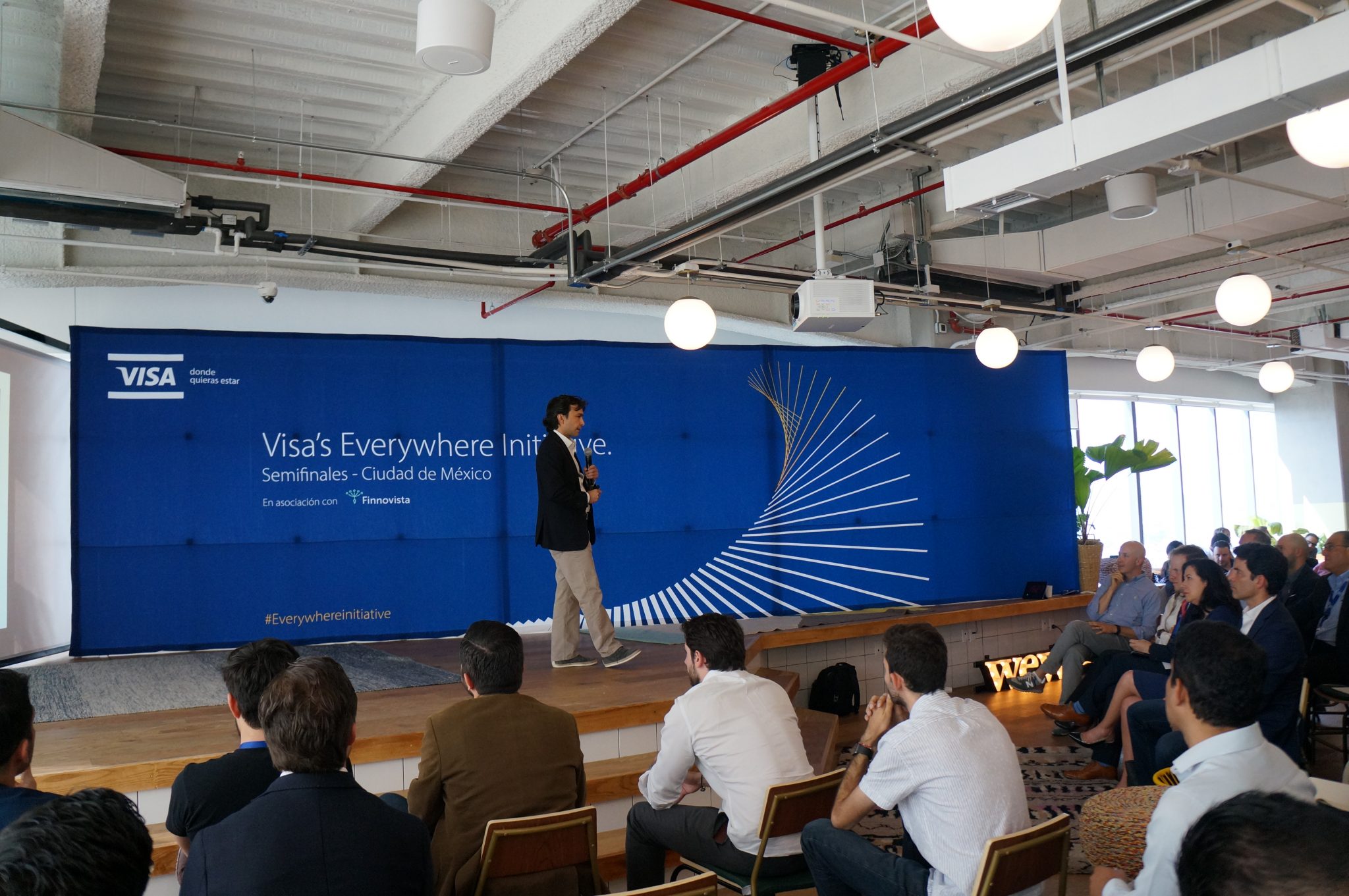 El encuentro finalizó con una animada sesión de networking donde los asistentes tuvieron la oportunidad de charlar con el ponente, las startups finalistas y conocer al resto de integrantes de la comunidad Fintech mexicana.
Este evento ha sido el primero de cuatro semifinales más en Buenos Aires, Santiago, Bogotá y São Paulo. La gran final se llevará a cabo el 9 de noviembre en el marco de FINNOSUMMIT en Miami.