At this time of the year we look back and assess our most important projects, and we look ahead to try and guess which opportunities and trends will change our world in the future. At Finnovista, where we are about to celebrate our 4th year boosting Fintech in Latin America and Spain, we are witnessing how this sector has become one of the greatest opportunities for those technology entrepreneurs and investors that are tuned in with the technology-driven disruption taking place  around the world.
We are convinced that 2017 will be the year in which Fintech will reinforce itself as the most powerful and rapid tool in the eradication of financial exclusion in Latin America, leaving other conservative initiatives carried out by microfinance and traditional financial institutions behind. Through the elaboration of its different innovation radars, Finnovista has seen how more than 1000 Fintech startups in Latin America are innovating across all financial services, from payments, lending, crowdfunding or management tools to insurance and wealth management. But there is a particularly noteworthy trend in Latin America's Fintech startup scene: 40% of these services are focused on serving "invisible" customers; the unbanked and underbanked, whether consumers or micro-, small- and medium-size enterprises. These Fintech startups, which from Finnovista we have called "Fintech for Inclusion", are already fundraising several hundred million dollars and are accelerating innovation for inclusive solutions at levels never before seen in the traditional financial industry. Everything suggests that in the following years these levels of funding, which are here to serve Latin America's unbanked and underbanked, will multiply by nearly 10, which will position Fintech for Inclusion as one of the most dynamic opportunities for investment worldwide.
Latin America has now a "perfect storm": a fully operational technological startup ecosystem with a critical size, young and expert talent in financial services and digital technologies, national and international venture capitalists both committed with the region, cheap and ubiquitous digital technologies available to the vast majority of the population, governments eager to see how innovation reaches the unserved population, a young and growing middle class and innovative solutions that are not constrained by the legal frame. The trend is obvious: Latin America is on the brink of  "digital leapfrogging", which will enable broad sectors of the population to access digital financial solutions at a low cost and ubiquitously, which in turn will help the region in its efforts to eradicate financial exclusion.  
Fintech is on its way to becoming the main headache for traditional financial institutions in the region. In 2016, consulting firms such as PwC and McKinsey foretold that up to 30% of the traditional industry's income is at risk due to Fintech startups. In 2017 we predict that we will start receiving the first messages coming from financial analysts about the loss of profit in the banking sector as a result of Fintech. The financial and microfinance institutions in the region that have prepared themselves both culturally and technologically during the past years to embrace digital disruption will benefit from the collaboration with Fintech startups, and those who have not done their homework will be left behind in vulnerable or irrelevant market positions.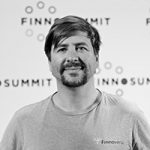 Fermin is a venture capital & innovation professional with extensive investment, operational, product strategy and technology experience in high-tech digital markets. Fermin is Co-founder and Managing Partner at Finnovista, where he has pioneered a fintech innovation platform driven by a smart collaborative network, that manifest itself through startup competitions, acceleration programs, fintech evens and corporate-sponsored open innovation programs in Europe, US and Latin America. Before Finnovista, Fermin was part of the leadership team that launched an impact startup accelerator and an 185M-euro impact investment fund in Spain, where he managed startup investments in fintech, mobile, enterprise software and semiconductors. Fermin has also worked as management consultant and technology researcher in early mobile technologies in Europe. Fermin holds a M.Sc. in Electrical Engineering from Universidad Sevilla, and MBA from IE Business School (Spain).