It's that time of year when we look back what happened during an exciting 2018 and plan  for the year ahead. At Finnovista, we have been working for 6 years to help create a better world through the transformation of the financial and insurance industries in Latin America and Spain. During 2018 we were delighted to see the transformation arising from the intersection of technology, innovation and entrepreneurship, one that is making these traditional industries experience unprecedented disruption. In 2018 we have witnessed how technology-led entrepreneurship has boosted digital innovation in financial services and insurance, resulting in the creation of new, revolutionary products arriving into the hands of consumers and SMEs, most of whom are underserved or unserved, eager for frictionless digital experiences.
2018 milestones
Once again, in 2018, our events, FINNOSUMMIT and Finnovista Pitch Day, have been the windows through which to gaze and understand the current state of disruptive digital innovation in cities like Bogota, Mexico City, Miami and Madrid. With 9 different events in 2018 we have tried to connect and facilitate the Fintech and Insurtech ecosystems in Spain and Latin America in order to enable transformation.
Once again, our own startup competitions, such as FINNOSUMMIT Challenge, as well as those organized for corporates like  Visa's Everywhere Initiative, have helped identify the best emerging talent redefining financial services in the region. This year's competitions have also proved the interest of leading traditional industry players in approaching technology-driven entrepreneurship.  
Once again, our Fintech innovation radars and reports have helped us to understand the way Fintech entrepreneurship is evolving in the region. Through this year's research initiatives, central banks, regulators and multilateral bodies, in countries such as Mexico, Colombia and Spain, have finally understood that Fintech and Insurtech represent a genuine opportunity for more competitive economies and more inclusive and fairer societies. For the first time, in 2018, we saw a Fintech law born in the region: in starting this digital innovation legalization journey in financial services, Mexico has become a role model for the region. A risky journey if not well executed, but one with enormous potential upside for the country if able to reconcile innovation and banking system protection.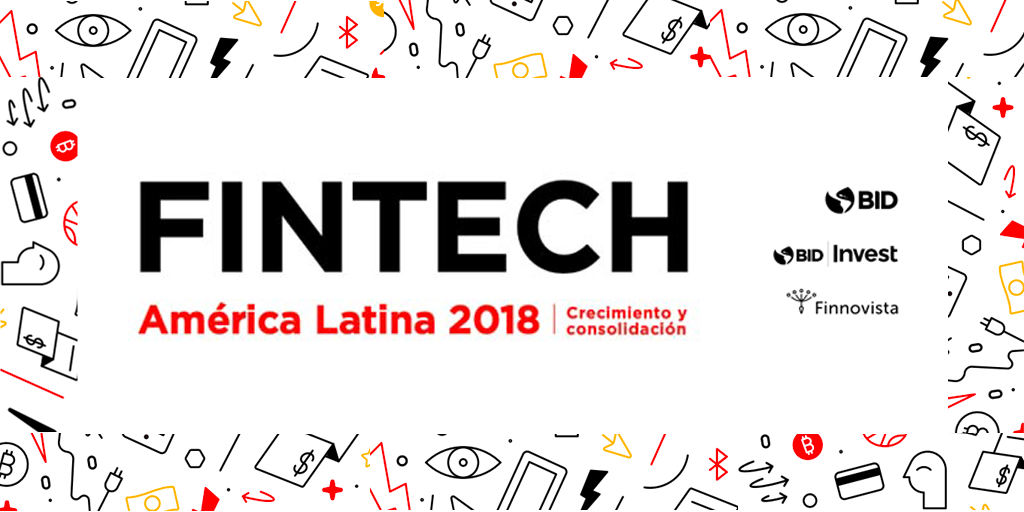 Once again, our innovation programs in Fintech acceleration and scaling, have supported the best 13 startups and scale-ups in Latin America to help them become the new leaders of digital finance in the region. During 2018 we have seen our Startupbootcamp Scale program in Mexico City generate triple digit growth in only six months in our first batch of startups like Facturedo, Expediente Azul or Quotanda.
We have also witnessed the way our program Startupbootcamp Fintech has boosted startup-corporate collaboration creating over 25 partnership opportunities where we matched our corporate partners' technology, pain points and business goals with the 9 startups participating in the program to achieve pilots, investment and joint commercial launches. We have had the pleasure to work with entrepreneurs from Spain, Mexico, Uruguay, Chile, Peru, Ecuador and the United States form companies that are redefining financial industry issues such as KYC/ID (Tu Identidad), payroll credits (Hurra), financial services for SMEs and self-employed workers (SinConta, DevBlocks), open banking/API services (Prometeo), smart-contracts for insurance (SEIF), blockchain based remittances (La Plataforma), financial inclusion (Luz Verde) and savings platforms (TasaTop). Through these industrial innovation programs Finnovista has become the biggest Fintech investor (24 investments in December 2018) in Mexico and probably in all Latin America and Spain.  
In 2019 the new era of collaboration will begin 
Clearly, the future of players in the financial and insurance industries will be determined by their capacity and speed at which they innovate. The key in this competitive scenario is that the playing field to engage this digital innovation lies outside the corporate perimeter, boosted by Fintech and Insurtech startups and scale-ups. 2019 will mark the start of the 'New Era of collaboration in the financial and insurance industries'. Collaboration will become the new competitive advantage, driving leading collaborative players to innovation rates that will make them the winners of digital finance and insurance for the next 20 years.
In 2019, those financial institutions, insurers, microfinance institutions and corporates who haven't yet started their "innovation journey" with a clear innovation thesis defining where, with whom, and how they want to collaborate, and also where to compete (not collaborate), risk lagging behind in a radical innovation journey, a delay that could eventually place them in a very disadvantageous, irrelevant or very commoditized competitive positions during the next 5 years.
During 2019 the team at Finnovista will keep on working to accelerate, scale and build new business and innovation through startup-corporate collaboration in the financial services and insurance industries. Do you want to join us?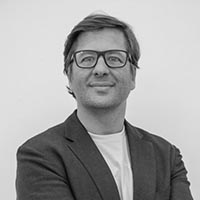 Fermin is a venture capital & innovation professional with extensive investment, operational, product strategy and technology experience in high-tech digital markets. Fermin is Co-founder and Managing Partner at Finnovista, where he has pioneered a fintech innovation platform driven by a smart collaborative network, that manifest itself through startup competitions, acceleration programs, fintech evens and corporate-sponsored open innovation programs in Europe, US and Latin America. Before Finnovista, Fermin was part of the leadership team that launched an impact startup accelerator and an 185M-euro impact investment fund in Spain, where he managed startup investments in fintech, mobile, enterprise software and semiconductors. Fermin has also worked as management consultant and technology researcher in early mobile technologies in Europe. Fermin holds a M.Sc. in Electrical Engineering from Universidad Sevilla, and MBA from IE Business School (Spain).