FINNOSUMMIT Miami, the leading Fintech event in Latin America, hosted the four Fintech startups from the first Startupbootcamp Scale FinTech Mexico City program.
Startupbootcamp Scale FinTech in Latin America – a project managed by  Finnovista – celebrated the end of its first cohort during its Demo Day celebrated on October 4th at FINNOSUMMIT in Miami, welcoming 400 attendees.
The four Fintech startups from the first generation showcased the evolution they have achieved during the scaling process in front of key players from across the financial services industry in Latin America and the Caribbean.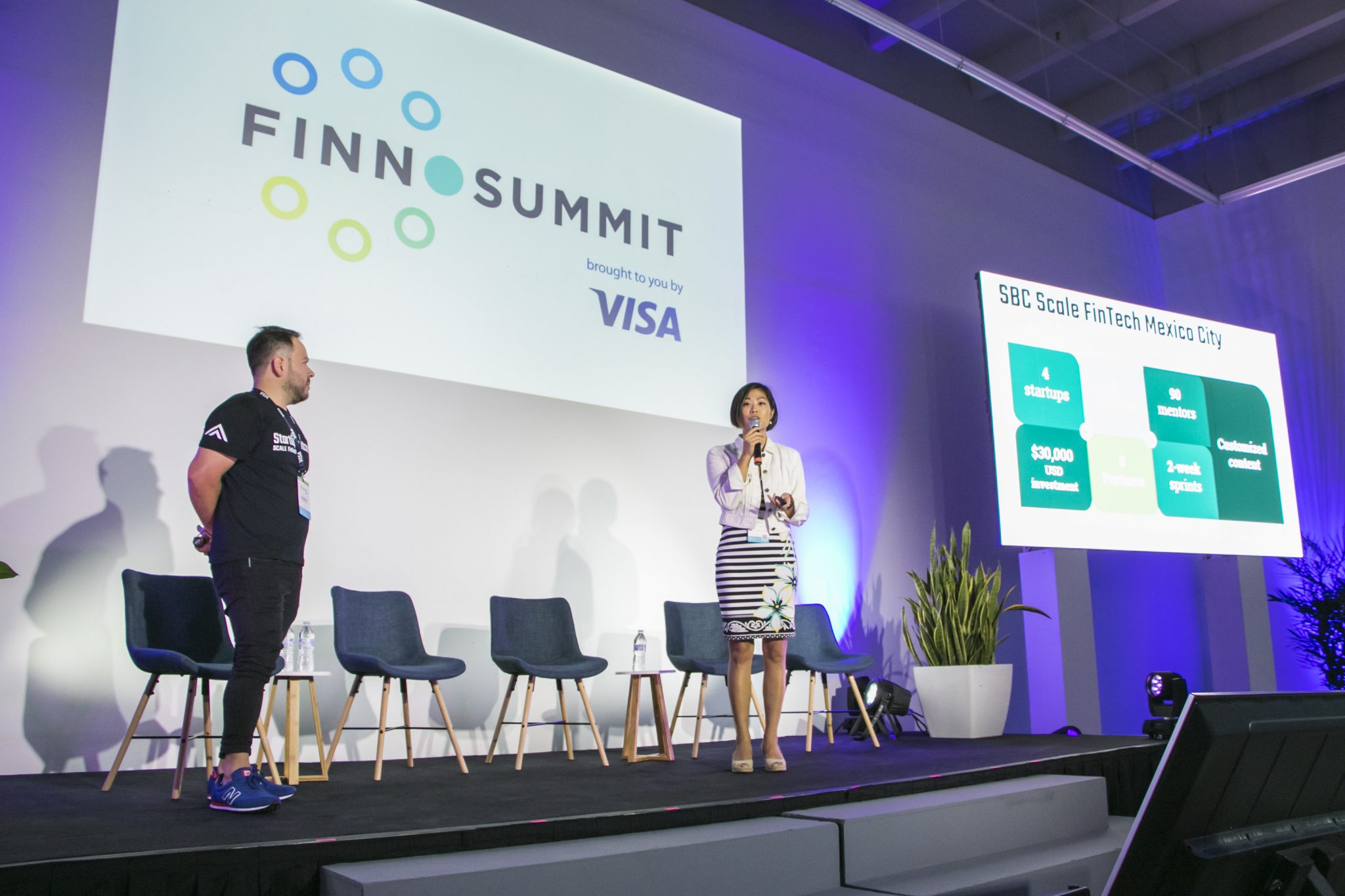 Rafael Odreman, Portfolio Director and Christine Chang, Program Director of Startupbootcamp Scale FinTech Mexico City
Over the last six months, the entrepreneurs visited the Startupbootcamp Scale FinTech headquarters in Mexico City each month, to meet with more than 90 mentors and attended several customized masterclasses, fireside chats and workshops on how to improve and enhance their businesses. In addition, they had 1:1 meeting with key players from the financial industry and the partners of the program: Visa, Fiinlab powered by Gentera, Banregio, HSBC Mexico, EY Mexico, IGNIA, Latinia and White & Case.
By the end of the program, the four startups announced triple-digit growth in diverse metrics such as new users and revenue: 
Want to know more about the startups and their results? Click here.

Christine Chang, Program Director of Startupbootcamp Scale FinTech Mexico City said: "We successfully close the first chapter of this program in Latin America with some amazing results. The startups have registered a triple-digit increase across various metrics within their businesses since the beginning of the program, due to the participation of 90 mentors, our partners and customized content. We have already opened applications for the next program and are excited about the prospect of working with more ambitious Fintech growth stage startups".

Chang invites regional Fintech startups to join the Startupbootcamp global community for the next cohort of the program. Applications are open until December 10th. APPLY HERE! 
Startupbootcamp Scale FinTech Mexico City is an innovative program for high growth FinTech companies to expand globally, increase their revenues, and access leading funding opportunities. By focusing on seed-funded companies with validated business models, the program is designed to help founders tackle the many challenges related to scaling their technology business.  A particular emphasis will be placed on increasing revenues through targeted access to industry partners. The program will also support founders as they build scalable international operations and prepare for growth stage funding.