The initiative managed by Finnovista will travel to a total of 11 cities in Latin America to meet the best startups in each location
Startupbootcamp FinTech, the leading global FinTech accelerator focused on innovation for the financial services industry, is on the search for the next FinTech startups ready to take Latin America by storm. Applications for Startupbootcamp FinTech Mexico City are open until 3rd June – apply here.
In the past couple of years, Latin America has experienced remarkable growth within FinTech, facilitating major improvements to the financial market across the region. Recent research from Finnovista, there are more than 1000 FinTech startups, and the industry has become the largest Venture Capital segment in the region. Latin America is ripe for FinTech innovation.
Startupbootcamp FinTech Mexico City, in partnership with Finnovista, promotes the growth of companies with high financial-technological impact through mentoring and collaboration with key industry players, including the program's corporate partners: VISA, Fiinlab powered by Gentera, Banregio, HSBC Mexico, IGNIA, EY Mexico and White & Case.
Calling all FinTech startups interested in Latin America!
As part of the global tour to source the next generation of early stage startups, Startupbootcamp FinTech will visit 10 Spanish-speaking cities and Miami, to meet the best startups of each innovation hub hosting 12 events named FastTracks and Office Hours. The Startupbootcamp team has already started scouting for startups in Mexico City, Bogota, Guadalajara, Monterrey, Miami and will go to, Lima, Quito, Mexico City again, Madrid, Montevideo, Buenos Aires and Santiago.
Eduardo Morelos, Program Director of Startupbootcamp FinTech Mexico City says: "Last year we met more than 100 startups in the region eligible for our first generation. Today we reaffirm our commitment to boosting the industry through collaboration between techpreneurs and financial agents. We would love to connect with the best FinTech talent in the world, and in this way, continue to build the bridges of innovation that the sector needs."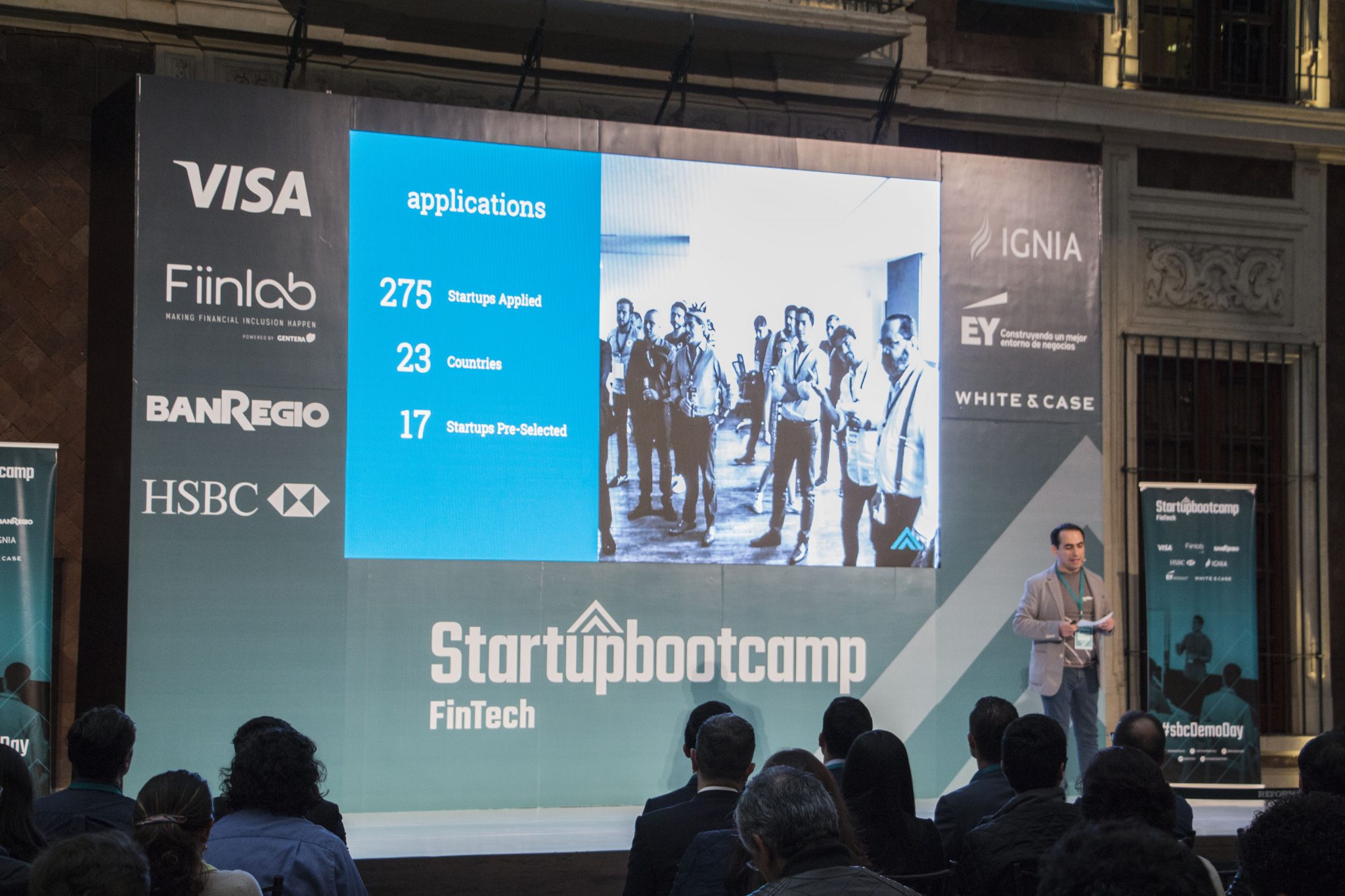 Startupbootcamp FinTech will choose the 10 best FinTech startups, who will be entitled to a financial support of 15,000 USD, a working space at Finnovista LOFT in the heart of Mexico City, specialized mentoring and access to a global support network.
The selected companies will be announced in July 2018, and the program will start on August 20th, taking place over three months. For more information, apply to the program or know dates and venues of the FastTrack Tour, visit: https://www.startupbootcamp.org/accelerator/fintech-mexico-city/.
Continuous collaboration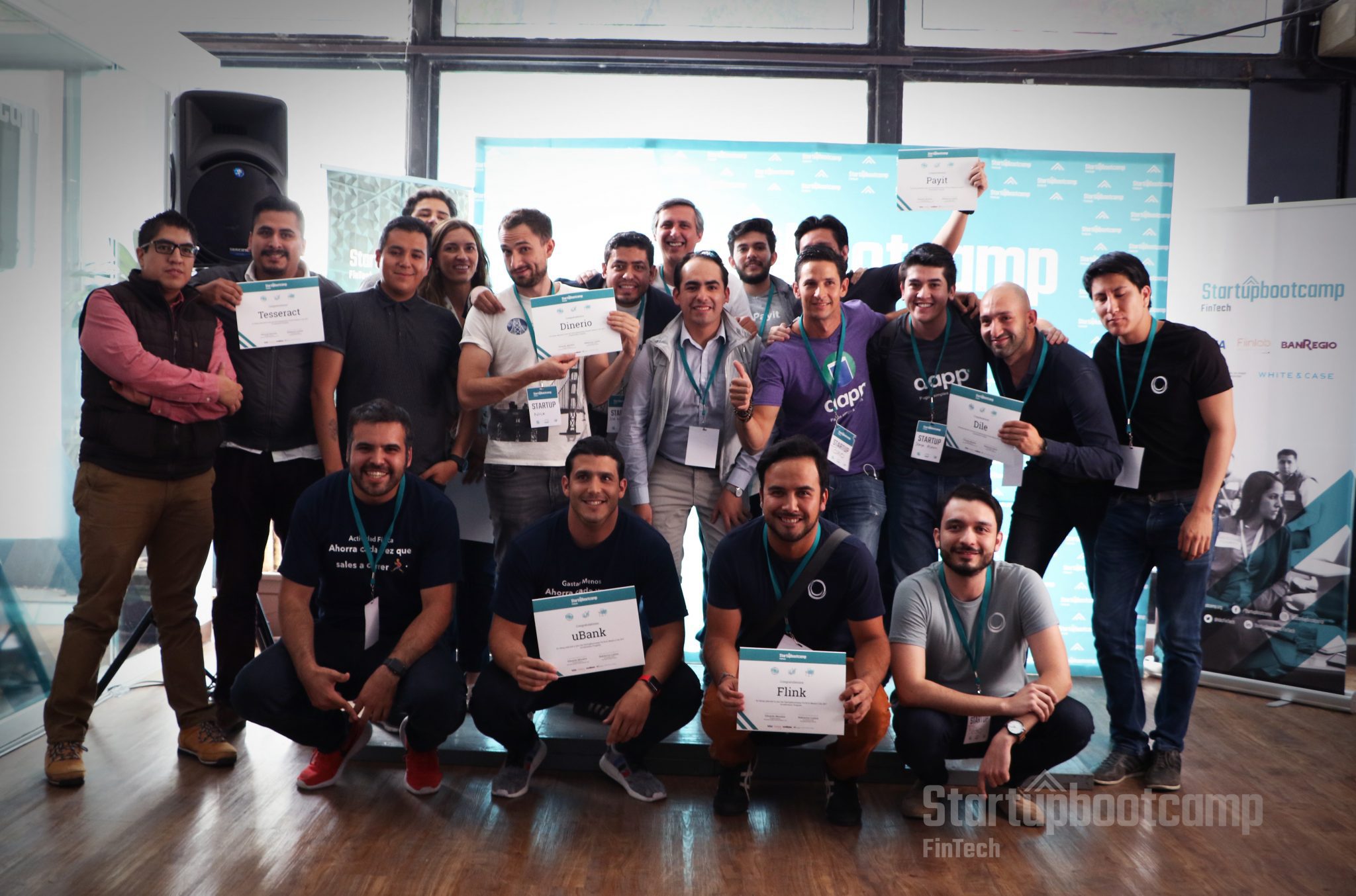 In October 2017, Startupbootcamp FinTech Mexico City celebrated the closure of its first generation, reporting nearly 30 collaborative projects among the 11 alumni startups and different key players in the industry: a figure they seek to increase for their second generation.
The collaboration between the corporate partners and the alumni is part of the global strategy of Startupbootcamp; to foster and boost technological entrepreneurship in different regions and focused on industry.
In the case of Latin America, Startupbootcamp initiatives are supported by VISA, Fiinlab powered by Gentera, Banregio, HSBC Mexico, IGNIA, EY Mexico and White & Case.
In this regard, their representatives say:
Juan Carlos Guillermety, Vice President of Products and Innovation in Payments for Visa Mexico states: "Visa collaborates with FinTechs to co-create the future of payments, and accelerate the adoption of new technologies together with our client banks and businesses in the region. Together with Startupbootcamp in Latin America, our Visa's Everywhere Initiative program and through the Visa Developer platform, we continue our mission to be the best way to pay and receive payments around the world. "
Jorge Gutiérrez, CEO of Fiinlab powered by Gentera says: "We want to know and work hand in hand with the best FinTech in the region to ensure financial inclusion. It is the closing of the gaps in the industry that motivates us and demands continuous innovation, which we enrich with collaboration with the ecosystem, with different startups and initiatives such as Startupbootcamp FinTech and Finnovista. As a strategic partner, we want to take advantage of the coincidences we have with entrepreneurs focused on the base of the pyramid, and support them in a relevant way so that together we can generate value for this unattended segment ".
"We are excited to select and meet the next generation of Startupbootcamp FinTech Mexico City. Our commitment is focused on the collaboration of FinTech companies and the joint creation of solutions for the benefit of our customers ", shares Demetrio Strimpopulos, BanregioLABS director.
"For a financial institution like HSBC, with more than 150 years of history and present in nearly 70 countries around the world, it is of the utmost importance to share its experience and tools with the FinTech ecosystem to contribute to the creation of innovative solutions that improve and simplify the management of banking in the region, and we believe that collaborating with Startupbootcamp FinTech Mexico City is an excellent starting point for this, "explains Juan Carlos Espinosa, director of Digital Strategy and Innovation at HSBC Mexico.
"At IGNIA, we strongly believe in the great areas of opportunity for innovation and disruption that fintech industry has, and in its high contribution to financial inclusion in the region, and that is why we joined the work of Startupbootcamp in Latin America" says Álvaro Rodríguez, founding partner of IGNIA.
"It is a pleasure for EY to collaborate and create innovation for our clients with the FinTech ecosystem, boosting their development through our participation in each of the Startupbootcamp initiatives in Latin America", highlights Ignacio Aldonza, Leading Partner of Financial Services EY Latin America North.
"We are committed to the economic and social development of the region, and that is why we have participated in different projects that generate a positive impact. Startupbootcamp FinTech Mexico City not only allows us to promote entrepreneurial talent with our services and expertise, but also to increase the competitiveness of an industry that requires innovation and where regulation plays a fundamental role, "concludes Raúl Fernández Briseño, Partner at White & Case.
Apply now!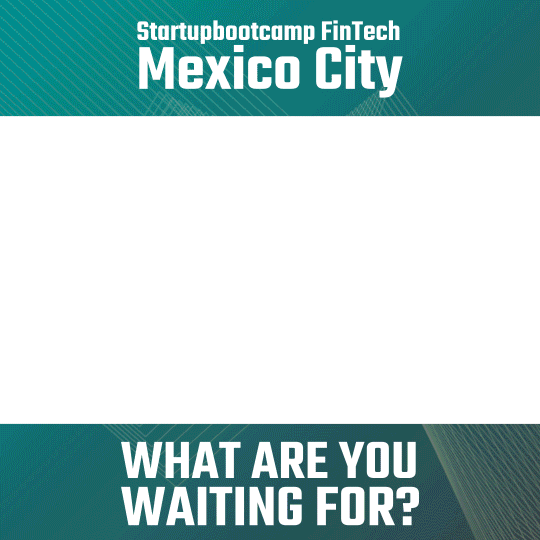 The application period for the Startupbootcamp FinTech Mexico City acceleration program will close June 3rd. Startups interested in being part of the second generation and taking a leap with their project should apply HERE!