Startupbootcamp FinTech chooses and announces the 10 startups that will make up the third batch of this acceleration program in Mexico City, the only Startupbootcamp program in Latin America, which is organized and driven by Finnovista.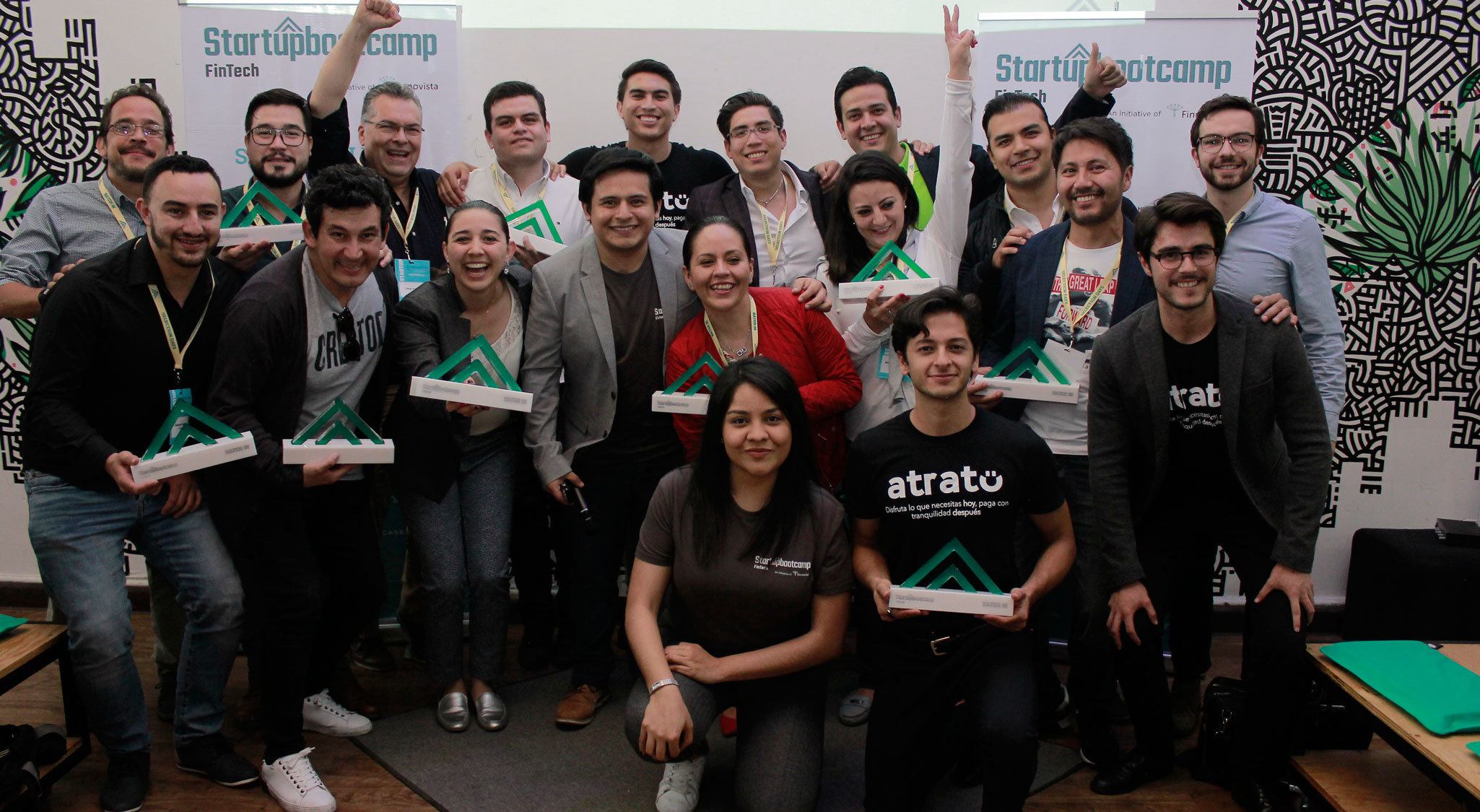 After two successful previous editions of the program, thanks to which the alumni startups consolidated their businesses in a 3 month period, the 10 projects selected this year will constitute the third cohort of the Startupbootcamp FinTech in Mexico City cycle..
This new batch was chosen after a 4 month process during which the program's team picked up the best early stage Fintech talent in the region.
Among all the applicants, 296 in total, 20 projects were brought together during an event called Selection Days held from September 17 to 19.
Thereby, this new batch's 10 projects were selected by over 60 of our network's mentors as well as by representatives of the program's corporate partner: Visa, Scotiabank, HSBC México, Banregio, IGNIA, Latinia, Fiinlab powered by Gentera, EY México y White & Case. X are from México, Costa Rica, Peru and Chile,and are focused on segments such as payments, financial education and inclusion and fraud prevention.
During 3 months, as from October 21, Startupbootcamp FinTech will boost these startups that will also receive $16.500 USD and a physical space at Finnovista LOFT, a collaborative Fintech environment located at the heart of Mexico City.
Over the course of these 3 batches, the Startupbootcamp program has been a key boost to the Fintech entrepreneurial ecosystem in Mexico and Latin America. This was possible thanks to the cooperation of Finnovista and its extensive network of connections throughout Latin America. 
Visibility in front of the ecosystem
By the end of the program,the teams will have the chance to pitch at the Demo Day, an event attended by over 400 investors taking place in January.
These are the 10 startups that will make up the  third batch of Startupbootcamp FinTech:
This new edition of Startupbootcamp FinTech, reinforces our commitment to the entrepreneurial ecosystem of financial innovation in Latin America and to transforming finance for the better.