That is a guest post from Guilherme Horn (Managing Director – Chief Innovation Officer LATAM, Accenture Brasil), a collaborator for this special section.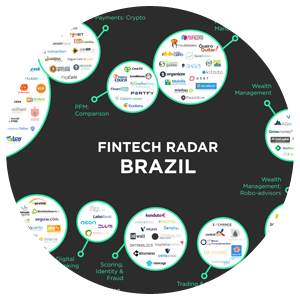 In the last years Brazilian Fintech market had a huge transformation. Five years ago there were no more than 50 startups in this space. The big banks were looking at that in a very skeptical way, seeming not to understand what the analysts in USA and Europe were describing like a threat. They looked at the maps that showed the unbundling of the banks in USA and used to say that that would not happen in Brazil. I have identified four phases on this relationship between banks and Fintechs and I call this moment the REJECTION phase. The main thought here is that Fintechs don't represent a threat, as they are "too small to succeed".
In 2013, Accenture announced they were thinking of bringing to Brazil the Fintech Innovation Lab program. The Lab was maybe the first acceleration initiative on Fintech in the world (and by curiosity it was the first to use the name Fintech). It started in 2010 in New York, after Michael Bloomberg realized that there were Fintech startups migrating to the Silicon Valley, while he thought the best place for them to be should be New York, where most of the world big banks have their offices. So New York city joined efforts with Accenture and launched this successful program which now runs on New York, London, Hong Kong and Dublin. The decision of starting the program in Brazil was postponed but one of the banks, Bradesco, became interested and decided to start his own acceleration program, called InovaBRA. It was the first initiative of a big bank in Brazil to approach this ecosystem and brought them the opportunity of experimenting new technologies. The first batch run on 2014 and it was a success, that's why the program continues until now, and keep improving each year.
This initiative made some banks move to the second phase, that I call AWARENESS. On this phase, the banks try to understand what the Fintechs are doing and why their users become so enchanted with their services. It's common to see some executives of the banks starting to use some Fintech apps as well as the brands of the startups are heard at the banks' board meetings.
The next phase is APPROACH. Here we see the big banks meeting with the startups, their executives attending to conferences and mentoring some startups. The banks start to perceive value on the mindset of the startups, on the methodologies they use to develop their products and on the business models they create. This phase motivated some other initiatives, like Cubo, a co-working space founded by Itaú and Redpoint e-Ventures in 2015. Cubo has just completed its first year and became the main hub for digital entrepreneurship in Brazil. In one year there were more than 300 events there, including conferences, talks with experts, hackatons, and many others.
This initiative led Itaú to the last phase, which is COLLABORATION. Other banks are already there, like Banco do Brasil, which jumped quickly from phase to phase and now has their lab in Silicon Valley, inside Plug and Play. Santander was positively influenced by their initiatives in Europe and by a new vision of the digital environment after the new CEO assumed. On the Collaboration phase, the banks are aware that they must collaborate with startups and start connecting them to their products and services. We can see here several PoCs (Proof of Concept) going on and pilots being developed together with the startups. The banks start to review their procurement requirements, to facilitate hiring startups' services. We see banks talking about opening their APIs and recognizing that they can't compete with some startups that can be very fast and cheap and offer a better customer experience for a very specific product and target public. 
I'm quite confident that all the big banks will be collaborating with startups in a short term. Most of the new Fintech startups that were born recently intend to collaborate with banks and not to compete with them. And this trend is motivating the banks to move forward and set their own vehicles for investing in some startups, like Bradesco Ventures and Santander Innoventures, that was already very active in Europe and USA and last year arrived in Brazil, and some others that will probably show up in the following months. All this, together with the pre-disposition of the regulators in adapting regulation to the new world, makes me very optimistic about what consumers may expect for the future of Financial Services in Brazil. 
About Guilherme Horn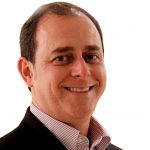 Guilherme is Managing Director for Accenture, where he leads Innovation for Brazil and Latin America. Horn joined Accenture in December 2014. Before that he was an entrepreneur for more than 20 years. He founded 5 startups and among them two of the most successful cases in Fintech space in Brazil: Agora and Orama. Agora was founded in 2000 and sold in 2008 to Bradesco, for U$500 million. Orama was founded in 2010 and sold in 2014, after being awarded by Amazon with the Innovation Recognition in Las Vegas, at the Re-invent in 2013. It was the first financial institution totally on the cloud in Latin America. Horn is also an angel investor in 25+ companies, a board member on 10 of them, including Wayra Accelerator (Telefonica), and a voluntary mentor at Endeavor. He is the editor of Finnovation, the main blog about Fintech in Brazil and writes the column "Seu bolso na Era Digital" at Jornal Estado de Sao Paulo. Horn, as one of the pioneers of Fintech in Brazil is known as a guru in that area. In 2016 he was a speaker on more than 50 Conferences and Events in Brazil and abroad, talking about Fintechs, Digital Banking, and Innovation.