This is a guest post from Thiago Paiva (Operations Director Scale in Finnovista), a collaborator for this special section.
Be a successful isn't easy at all. To be successful, a startup needs to overcome many different challenges throughout its life. Entrepreneurs starting a new startup need to find a big problem worth solving and find a way to solve it way better than the current available solutions. On this early stage, the challenge entrepreneurs face are:
Find a big enough problem to solve

Create a much better way to solve the problem

Find co-founders

Develop an MVP

Find early adopters
When they solve that, we say they achieved the Problem-Solution Fit. The Latin America ecosystem offers many different resources that a startup can rely on to overcome these challenges such as Startup Chile, Founder Institute, Startup Weekend, some acceleration programs focused on more early-stage companies and more.
After achieving the Problem-Solution Fit, startups have a better understanding of the problem they are solving and how to solve it in a good way, however, they start to face a different set of challenges.
Evolve the MVP to a commercial product

Form an initial team

Get the first few paying customers

Find a business model that works

Understand the acquisition channels

Get an initial funding
There are still many resources available to startups to support this initial Product-Market Fit stage. Accelerations programs such as Startupbootcamp FinTech Mexico City, Wayra, 500 Startup, and others can be very helpful through this stage.
However, getting through those challenges is just the beginning of the path entrepreneurs need to cross to become successful. After they find the Problem-Solution Fit and start to have an initial Product-Market Fit, the challenge changes again.
This is especially hard due to the difficult to move from early adopter to the majority of the customers. Geoffrey Moore wrote about this problem in his book "Crossing the Chasm", where he highlights the adoption challenge new products face to get to mass adoption. Below you can see the product adoption curve:
In the end, only a few startups manage to cross the chasm to have the Early Majority to adopt their product, therefore, scaling their business. To do that, startups need to overcome new challenges such as:
Scale acquisition with low Customer Acquisition Cost (CAC)  traction channels

Sell to or make partnership big corporations

Hire talent fast while reinforcing culture

Structure management and organization

Structure operations to support the intensive growth

Get funding to fuel its growth

Expand internationally
For this stage of Product-Market Fit, startups have almost no support available, to make it even worse there is a funding gap on that stage, where many startups that were accelerated or that received a seed investment find themselves without the necessary results to raise a Series A and no support to achieve those results.
Fintechs find themselves in an especially delicate situation, since the financial industry is complex and very regulated, changing from country to country.
That's exactly why, in December last year, Finnovista together with Startupbootcamp decided to launch a new program focused on supporting Fintechs to scale in Latin America: Startupbootcamp Scale FinTech Mexico City.
Although Fintech in Latin America is in a great moment (check my blog post about this), Fintechs still face many challenges and need support to overcome them.
There are probably around 1,000 Fintechs in Latin America, with the four countries with more startups been Mexico (238), Brazil (219), Colombia (124), and Chile (75), according to Finnovista's Fintech Radars.
On average, 35% of the Fintech in Latam mentioned that they are ready to scale, however, we still see only a few cases of success. Also, it is surprising to see that in Brazil and Mexico only 10% of the Fintechs have operations abroad, while in Chile and Colombia those numbers are 22% and 32%, respectively.  
We have done a good job as an ecosystem to support early-stage startups until know, however, those startups are growing and they need a different kind of support. Now, we need to make sure they have the right conditions to scale their business and we hope our Scale program can foster that.
If you want to know more about the program, check this link: https://www.startupbootcamp.org/accelerator/scale-fintech-mexico-city
About Thiago Paiva | Operations Director Scale, Finnovista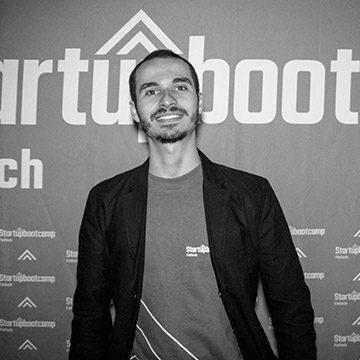 Thiago is passionate about assisting startups scale into great companies! He has been working with startups and innovation for the past 8 years, both as an entrepreneur and as early stage investor. He worked for 4 years at Wayra Brazil, Telefonica's startup accelerator, as responsible for the portfolio. Currently, he is the Portfolio and Operation Director at Startupbootcamp Fintech Mexico City. So far, he has evaluated more than 2,000 startups, investing and accelerating in more than 60 startups. He holds a bachelor degree in Control and Automation Engineering at Unicamp (Brazi'sl Top University), a General Business Study Certificate with Concentration in Finance at UCLA, and a Fintech: Future of Commerce Certificate at MIT. He also writes about Fintech and the financial industry disruption in Latin America on his blog startupbizmodel.com.