Ya tenemos fecha para el próximo Finnovista Pitch Day en Madrid. El próximo 2 de febrero de 2017 tienes una cita en el encuentro que ya se ha posicionado como referente en el ecosistema Fintech español y que contará con la presencia de las startups y profesionales más relevantes del momento en el sector Fintech.
Las innovaciones Fintech están irrumpiendo con fuerza y transformando el mundo financiero tal y como lo conocemos actualmente. La tendencia Fintech es imparable y despierta un gran interés en la comunidad emprendedora madrileña. Prueba de ello es el éxito de los anteriores Pitch Days celebrados en la capital en mayo y en julio de 2015 y en los que asistieron más de 150 personas.
¿Qué me voy a encontrar en el Finnovista Pitch Day?

El 2 de febrero de 2017 en Finnovista Pitch Day en Madrid podrás descubrir a las 5 startups Fintech emergentes que presentarán sus proyectos ante un panel de mentores de Finnovista. Además, el encuentro contará con la ponencia de Fernando Cabello-Astolfi, CEO y Cofundador de Aplazame, uno de los emprendedores Fintech más relevantes del momento en el sector que ofrecerá una charla magistral a los más de 150 asistentes.
Finnovista Pitch Day finalizará con un networking cocktail que tiene el objetivo de socializar y fortalecer los lazos entre la comunidad de innovadores Fintech de Madrid.
¡Ya puedes reservar tu plaza para Finnovista Pitch Day!
El registro ya está abierto. Si quieres asistir al evento como audiencia, te puedes registrar directamente aquí. Date prisa, solo tenemos 150 plazas disponibles. El evento es gratuito.
Información Básica sobre Finnovista Pitch Day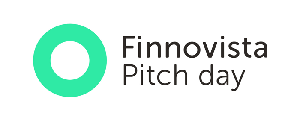 Fecha: 2 de febrero de 2017.
Hora:  De 17:45 pm a 21:00 pm
Lugar: Campus Madrid (Auditorio). Calle Manzanares, 1. 28005 Madrid
Agenda
17:45 – 18:00
Registro
18:00 – 18:10
Bienvenida e Intro. Finnovista
18:10– 18:40 
Keynote: Fernando Cabello-Astolfi, CEO Aplazame
18:40 – 20:00
Pitches

de 5 Startups Fintech emergentes

20:00 – 20:05
Cierre
20:05 – 21:00
Networking drinks
Speaker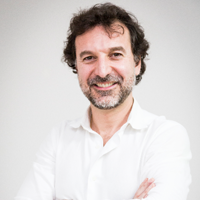 Fernando Cabello-Astolfi (CEO, Aplazame). Emprendedor con foco en interacción, usabilidad y data science centrado en el espacio fintech. Fernando lidera Aplazame en las áreas de producto, riesgos, compliance y finanzas. Previamente co-fundó y lideró Ibercheck.com, la empresa líder en España en emisión de informes de crédito para personas físicas. Con anterioridad, fue consultor senior en Monitor Group, dando servicio a clientes financieros, industriales y energéticos en tres continentes durante 4 años. Master en Global Market Economics por la London School of Economics con especialidad en Economía cuantitativa.
Mentores
Ramón Blanco. Co-Founder Indexa Capital and CEO Indexa Lending
Fernando Cabello-Astolfi. Co-Founder and CEO, Aplazame
Ian Noel. Co-Founder and General Partner, K FUND
Pablo Ruiz Correa. Head of Innovation and Fintech Strategy, Liberbank
Startups pitch presentations
Te presentamos a las  startups que se subirán al escenario para presentar sus proyectos ante uno de los mejores paneles de coaches integrado por los profesionales más relevantes del momento del sector Fintech madrileño.
[dfx_widget widget_name="stag_section_logo_category" instance="category=166&describe=off&pdcity=madrid&number_posts=99&columns=4&translate=on"]
Registro de prensa
Si desea asistir como un medio de comunicación acreditado, por favor envíanos un email a [email protected] será un placer recibirte en nuestro evento y proporcionarte toda la información necesaria.
Organizado por
Finnovista Pitch Day está organizado de forma independiente por Finnovista, la empresa de impacto que busca acelerar el emprendimiento Fintech. Los FPDs son eventos abiertos, gratuitos y participativos, que permiten los encuentros informales y un networking de alta calidad entre la comunidad de innovadores Fintech.
Sponsors
[dfx_widget widget_name="stag_section_logo_category" instance="category=134&describe=off&pdcity=madrid&number_posts=99&columns=2&translate=on"]
Partners
[dfx_widget widget_name="stag_section_logo_category" instance="category=169&describe=off&pdcity=madrid&number_posts=99&columns=4&translate=on"]
¿Te gustaría colaborar en alguno de nuestros eventos? Ponte en contacto con nosotros AQUÍ
 Síguenos en Twitter (@finnovista) para estar al tanto de las novedades que iremos anunciando