Countdown to FINNOSUMMIT, the top Fintech event in Latin America, which will take place on September 19 and 20 in Mexico City. A unique day will highlight the networking, presentations of the most promising Fintech startups in the region and, above all, the experiences of more than 25 Fintech experts and the innovation in financial services of some of the companies that are setting the pace at which advances technology in the world. Among them is Irving Wladawsky-Berger, technology expert, gives a sneak peek at what he will talk about at FINNOSUMMIT in Mexico City: the transformative power of technology and how it positively affects growth and economic development, particularly in Latin America.
– According to the Accenture report Strategy Digital Disruption: The Growth Multiplier, optimizing the use of technologies and talent in the digital environment could stimulate global economic output by an additional USD $2 trillion by 2020. Could you give us the keys to this positive relationship between technological development and economic growth?
Despite dramatic advances in technology, most of the world's economies have been stuck in a long period of slow growth and slow productivity.  This is one of the most serious challenges in our 21st century economy.  Economic growth has two main components, productivity growth and the growth of the labor force.  Fewer workers is one of the key reasons for our stagnant economic growth.  The labor force is still growing in some developing countries like India, Nigeria and the Philippines, but it's already shrinking in China, Japan and Germany.  Over the coming decades, the labor force is expected to shrink in most parts of the world as fertility rates continue to decline.
Productivity growth through technology-based innovations is thus more important than ever to promote economic growth.  We're in the early deployment stages of major recent innovations, – e.g., smartphones, cloud-based applications, artificial intelligence, robotics, Internet of Things.   Leading edge companies are starting to benefit from these advances, but most companies are still in the early learning stages.  Translating technological advances into productivity gains requires major transformations in business processes, organization, and culture.  And these transformations take time, especially given our historical transition from the industrial economy of the past two centuries to our 21st century digital economy.
– Thanks to technological development, new channels, and new ways have emerged through which we use finances, such as Robo-advisors or P2P Lending. Is a new, more democratic and collaborative economic system being created as a result of greater digitization?
Over the past couple of decades, digital technologies have been systematically transforming one industry after another.  The transformations have generally proceeded along three different stages.  First comes the use of IT to automate back-end processes.  Distribution comes next, leveraging the universal reach and connectivity of the Internet.  The transformation then reaches a tipping point when technology radically changes the user experience, – as has happened with the rise of smartphones over the past decade, – leading to a fundamental disruption of the industry and its business models.
While this digital disruption journey is ultimately inevitable, the pace varies widely across industries.  The IT industry itself has been the most disrupted.  Beyond IT, few industries have felt the impact of digital forces like media.  Retail has also been undergoing major changes with the rise of e-commerce, as has telecommunications with the transition to mobile phones and wireless data.  But, while the financial services industry has long been a major user of IT, most of the industry has not embraced disruptive digital models.
However, given the rapid pace of technology advances and the growth in FinTech innovations, the digital revolution will be finally transforming financial services over the next decade or so.  Increased competition from FinTech startups are starting to put huge pressure on banks, as does the explosive growth of the mobile Internet and the diminishing importance of physical branches.  And, over time, blockchain has the potential to dramatically reshape financial services around the world.  There are so many factors at play, that it's extremely difficult to predict how this digital financial disruption will play out over the years.
– Much has been said about how new technologies are allowing people who traditionally did not have access to formal financial services to now have it, thereby reducing the financial inclusion gap. Is the impact of technological development on economic growth expected to be greater in developing economies?
A number of studies have shown that broader access to and participation in the financial system can reduce income inequality, boost job creation, accelerate consumption and increase investments in human capital.  Financial inclusion also allows people to manage risks by providing a safe place to save money for emergency and giving them access to credit when needed.  Digital payments are already having a major impact on broad-based economic growth and financial inclusion.  Digital platforms in general offer the opportunity to rapidly scale up access to financial services using relatively inexpensive mobile phones.
In developed markets, FinTech innovations are primarily aimed at improving the mobile payments user experience.  But, for the billions around the world without access to traditional financial services, FinTech innovations go well beyond convenience.  FinTech could be their ticket to financial inclusiveness and membership in the global digital economy.  New FinTech entrants have a greater chance of success in markets with underdeveloped or fragmented banking systems.  Smartphone penetration is higher than banking penetration in many emerging market countries and many emerging markets are digital leaders while they are banking laggards.
–  What could you tell us about the technological trends that will mark the future? How should companies face this digital revolution?
Digital technologies are all around us, – increasingly ubiquitous and commoditized.  Digitization, like electricity a century ago, is a general-purpose technology that underpins a very large share of economic activity.  It's a major source of competitive differentiation, and a key driver of long term economic growth.
Digital innovation, adoption, and usage are evolving at an increasingly rapid pace all around the world.  But, as a recent McKinsey report noted "As successive waves of innovation expand the definition of what is possible, the most sophisticated users have pulled far ahead of everyone else in the race to keep up with technology and devise the most effective business uses for it… The gap between the digital haves and have-mores is growing as the most advanced users pull away from everyone else.  They have moved beyond expanding access and adding users; now they are focused on deepening engagement and capabilities."
Companies have no choice but to embrace the digital revolution, or risk being left behind and eventually disappear.
– What are your expectations of FINNOSUMMIT in Mexico City?
As has been the case in previous FINNOSUMMIT events, I look forward to learning from the various speakers and panelist.  Equally important are the people you meet and the casual conversations over coffee and meals.  I'm truly looking forward to the FINNOSUMMIT Mexico 2017.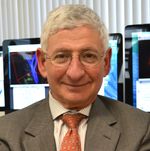 Dr. Irving Wladawsky-Berger retired from IBM in May of 2007 after a 37 year career with the company, where his primary focus was on innovation and technical strategy. He led a number of IBM's companywide initiatives including the Internet and e-business, supercomputing and Linux. He's been a Strategic Adviser on Digital Strategy and Innovation at Citigroup from March of 2008 to June of 2014, and at HBO from September of 2014 to August of 2015. He's currently affiliated with MasterCard Advisors. Since 2005 Dr. Wladawsky-Berger has been writing a weekly blog, irvingwb.com, which has also been published in the Wall Street Journal's CIO Journal since April of 2012. He is Visiting Lecturer at MIT's Sloan School of Management, and a Fellow of the Initiative on the Digital Economy and of the Connection Science Initiative; Adjunct Professor at the Imperial College Business School and member of the Advisory Board of its Data Science Institute; and Executive-in-Residence at NYU's Center for Urban Science and Progress. He is a member of the Board of Trustees of Manhattanville College and of the Advisory Board of USC's Annenberg Innovation Lab. Dr. Wladawsky-Berger received an M.S. and a Ph. D. in physics from the University of Chicago.