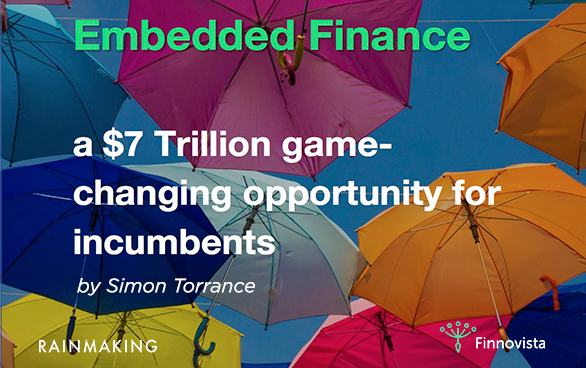 Embedded Finance offers a new, very large addressable market opportunity worth over $7 trillion in ten years' time, twice the combined value of the world's top 30 banks today.
By abstracting banking and insurance functionality into technology Embedded Finance enables any brand or merchant to rapidly and at low cost integrate innovative financial services into new propositions and customer experiences.
Incumbent banks and insurance companies now need to make bolder and more strategic moves to stake their claim.