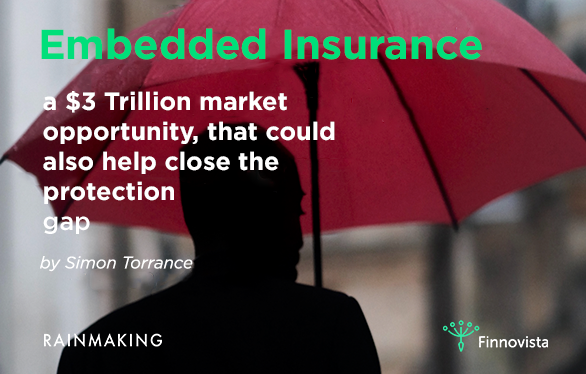 Embedded Insurance, part of a broader movement towards Embedded Finance, is about getting more affordable, relevant and personalised insurance to people when and where they need it most.
Including aspects of Life and Health coverage, at current Insurtech multiples Embedded Insurance could create over $3 Trillion in market value…for those who enable it.
In Property & Casualty alone, Embedded Insurance could account for over $700 Billion in Gross Written Premiums by 2030, or 25% of the total market worldwide.