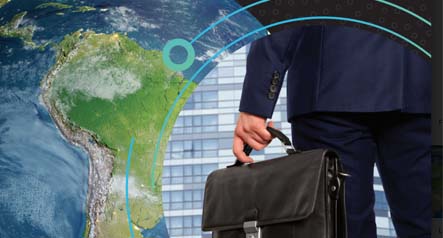 The region is digitally-connected and rife with underbanked populations and a burgeoning talent pool. Available early and later-stage growth capital from both local and global venture capital, private equity and corporate ventures, rounds out the situational factors essential for a thriving Fintech hub – and accelerates opportunities for founders and funders.
This paper captures the global investor point-of-view, while exploring the trend of ecosystem improvements that have led to LatAm's breakout, including the emergence of new talent, early startup successes and ambitious regulatory reform. The paper showcases how these sector changes have invited deeper investor participation – and examines the outside influence of global investors' new practices and perspectives. It concludes with an exploration of the opportunities and challenges these marketplace shifts create.
We kindly invite you to download the full report in the English version by clicking on the button and to discover the second edition of the greatest information gathering on Fintech in Latin America up to now.