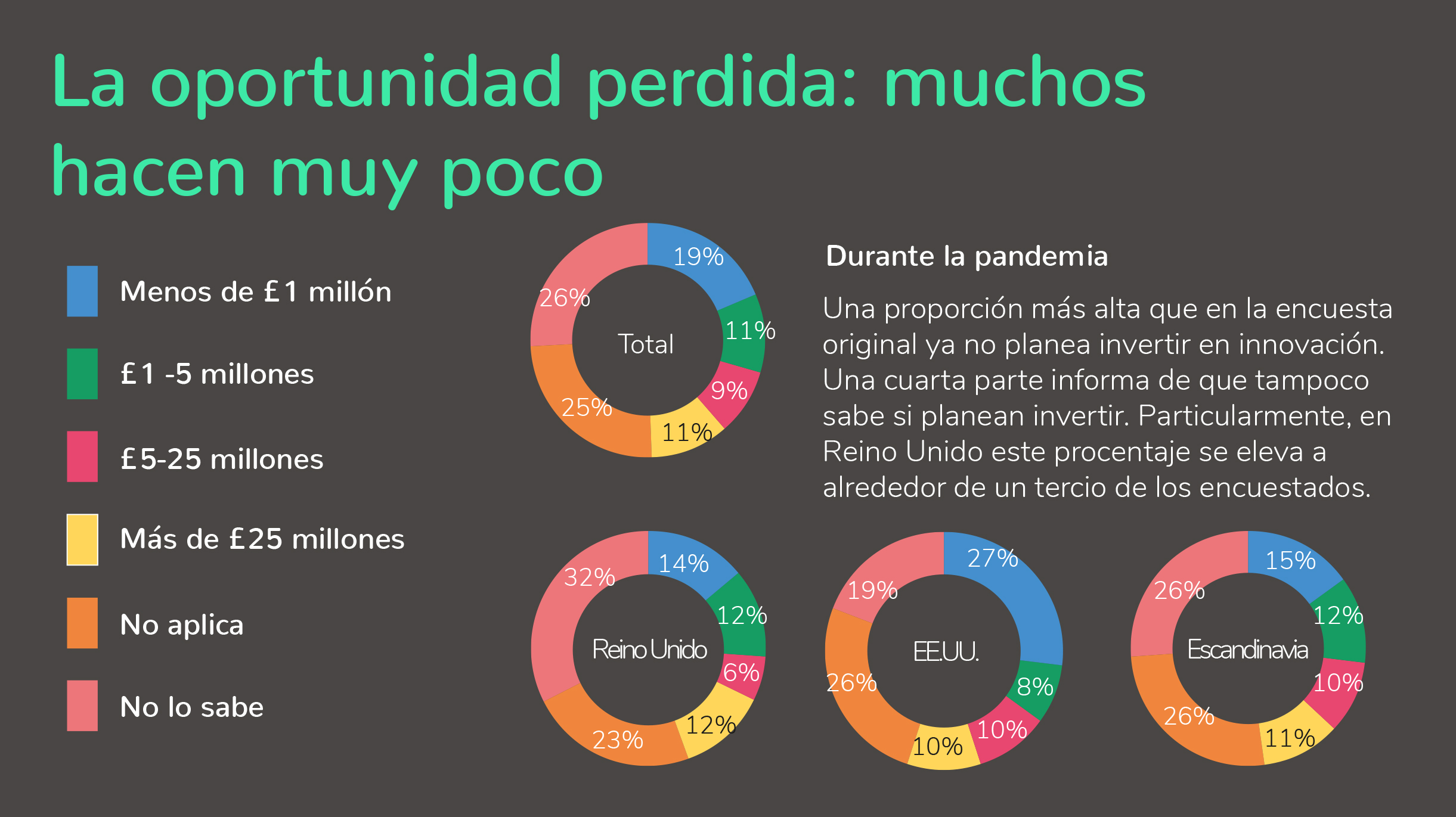 Innovation has frequently been considered as a complement of business activity. This white paper by Finnovista explores how to use innovation to emerge stronger from a crisis and achieve significant business impacts.
The report brings up to 300 corporate leaders' views and opinions about how to innovate in a time of crisis as they identify new opportunities for growth.
In addition, we share the 5 steps that CEOs and innovation leaders should follow to successfully develop their innovation activities.