FINNOSUMMIT 2016, the top Fintech event in Latin America is just around the corner, and prior to the meeting, we have the opportunity to interview one of our confirmed speakers, Julie Ruvolo.
The Director of Venture Capital Strategy at The Latin American Private Equity & Venture Capital Association (LAVCA), Julie Ruvolo shares with us  her opinion about venture capital in LATAM. LAVCA is a non-profit membership organization comprised of over 170 firms that control assets in excess of US$60b directed at capitalizing and growing Latin American businesses.
¿What role do Fintech startups play in venture capital in Latin America? What is the future of this sector?
It's early days, but there is already a diverse Fintech startup ecosystem in Latin America. Finnovista counts 140 Fintech startups in Mexico,70 in Colombia and 56 in Chile; FintechLab counts 130 Fintech startups in Brazil, and says half of them have annual revenues above R$1m.
The opportunity is dramatic: About half the region's population is unbanked, including over 60% of Mexico and Colombia, according to the World Bank. With such a need for accessible banking, including loans, remittances, and mobile payments, it is exciting to see that Fintech is a top sector in Latin America right now, and we expect it to remain a priority investment for venture capital firms in the near-term.
Fintech startups in LATAM continue to grow each year. What is the reason for this? Do you think this growth will continue?
Fintech was the number one sector for Tech/VC investments in 2015 in terms of dollar amounts (US$143m) and second, behind e-commerce, for number of transactions, with 21 investments last year, according to LAVCA data.
What's particularly interesting about some of these larger rounds is the amount of co-investing between local, international, and corporate VCs, as well as the caliber of international investors they've attracted.
Nubank is a great example of this. They raised back-to-back rounds in 2015: A US$30m Series B round from Tiger Global, Sequoia Capital, KaszeK Ventures, and QED Investors; and a US$50m Series C from Founders Fund and previous backers Sequoia, KaszeK Ventures, and Tiger Global, representing the region's first US$50m+ Fintech round. These deals also represent Sequoia Capital's first investment in Brazil, and Founders Fund's first investment in Latin America (although Peter Thiel invested in Brazil previously through Valar).
We saw this kind of cross-border co-investment in Mexico last year as well: LIV Capital joined forces with Mexico Ventures, Fondo de Fondos, and the IFC to lead a US$19m Series C in mobile wallet startup YellowPepper. Alta Ventures co-invested with American Express Ventures, Mexico Ventures, Sierra Ventures, Angel Ventures, and Endeavor Catalyst in a US$8m Series A in mobile payment platform Clip. Mexican Fintech startups collected over US$40m in investments last year alone. And we've already seen a couple of big deals that fit this profile for 2016.
Konfio is a Mexican online lending platform founded by David Arana that closed a US$8m round in May with Accion Frontier Inclusion Fund Quona Capital, QED Investors, KaszeK Ventures, and Jaguar Ventures. (Accion and Jaguar invested previously in 2014.) Notably, this is KaszeK and QED's first investment in Mexico. QED also has investments in Fintech startups BankFacil, GuiaBolso and Nubank in Brazil.
Speaking of GuiaBolso, they just raised a R$60m Series C with the IFC and previous backers KaszeK Ventures, Ribbit Capital, and QED Investors. This is the IFC's first investment in a Brazilian Fintech startup. GuiaBolso raised US$1m in seed financing in 2013 from Valor Capital, e.Bricks, and angel investors. Valor and e.Bricks returned for a US$3m Series A in 2014, led by KaszeK Ventures. In 2015, Ribbit Capital led a US$7m Series B with Omidyar Network, QED Investors, Ed Baker, head of growth for Uber; Mark Goines, an early investor in Mint.com; and Peter Kellner, co-founder of Endeavor.
Over the past five years, Mexico has consolidated its position as the second most active VC market in Latin America, with US$260m deployed during that period. Where is Mexican VC headed down the road?
Deal flow in Mexico is up 6X (in US$) since 2011. More than two-thirds of the VC deals in 2015 were for early round tickets (under US$1m), fueled by a rapidly expanding community of early stage investors. ALLVP, Angel Ventures, Alta Ventures, Dila Capital, and Capital Invent led last year in terms of deal count in Mexico, with INADEM-backed firms Variv Capital, ON Ventures, and Ideas y Capital also reporting a number of seed and early stage deals.
With ongoing government support and interest from pan-regional, local, and international players, Mexico is well positioned for an active and interesting VC market in 2016. And those players that can figure out how to enable mobile payments for Mexico's unbanked are going to have a massive impact on the country's digital economy.
According to the LAVCA report, 2015 Latin America venture capital investments achieved a record of US$594m through 182 transactions. What is the forecast for 2016? Do you anticipate another record year?
Valuations in Latin America are particularly attractive right now, especially for investors deploying US dollars. This adds to existing momentum created by the banner fundraising year in 2013, with managers actively deploying that capital over 2014-2016. We anticipate that deal flow will remain strong, and have heard so from a number of fund managers in the region. This goes for Brazil as well, despite the recession – fund managers are seeing particular opportunity in the IT sector to drive efficiencies for consumers and businesses alike.
About Julie Ruvolo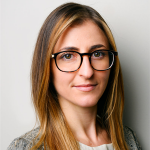 Julie Ruvolo is Director of Venture Capital Strategy at The Latin American Private Equity & Venture Capital Association (LAVCA), a non-profit membership organization comprised of over 170 firms that control assets in excess of US$60b directed at capitalizing and growing Latin American businesses. In this role, she manages venture investor relationships in Latin America and globally, and oversees venture-related educational programs and digital content. Prior to joining LAVCA, Julie covered tech and innovation in Brazil as a journalist for TechCrunch, Fusion, Buzzfeed, GOOD Magazine, Advertising Age, The Atlantic's CityLab.com and Forbes.com. Until 2010, she served as COO of Solvate, a venture-backed startup she co-founded to provide startups on-demand access to exceptional talent, and was an active member of the community of women in digital in New York City. She received her B.A. in Cultural and Social Anthropology from Stanford University in 2004 with honors distinction for research conducted in Rio de Janeiro.