Visa Everywhere Initiative 2020 LAC
Visa Everywhere Initiative is a global startup engagement program that tasks start-ups to solve payment challenges of tomorrow, further enhance their own product proposition and provide visionary solutions for Visa and their vast network of partners.
In a global environment impacted by COVID-19, the fourth edition of the Visa Everywhere Initiative LAC, that for the first time brings all activities to a virtual environment, seeks to promote the economic recovery in Latin America and the Caribbean, while accelerating the digitization of all economic activities.
As economies around the world are being impacted by the pandemic, innovation is more important than ever. On one hand, small businesses are the economic engine of the economies in the region, and in Latin America specifically, 99% of companies are SMEs and they represent 61% of formal employment. While businesses of all sizes have been impacted, small businesses are in a particularly tough situation.
On the other hand, there are massive challenges to take in all societies to help fight against the pandemic. Hundreds of millions of people use mass transit (trains, subways, buses, etc.) on a daily basis all around the world. To avoid people having to touch cash or payment terminals, innovators, and in particular Visa, are working on enabling new technologies as a means of providing people with a frictionless transport system that is easier, faster and more secure.
Would you like to contribute to the economic recovery while driving a more digitalized society in Latin America? Take your startup to the next level! OUT OF DATE!
USD investment raised by the finalists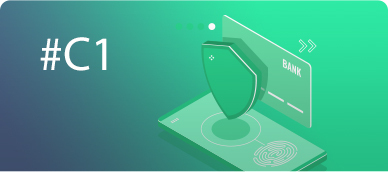 Challenge 1
Small Business Recovery
Small businesses are the economic engine of the economies in Latin America and the Caribbean. Visa wants to help reduce the negative impacts of the pandemic on small and medium businesses and is looking for growth-stage solutions and startups to support and speed up the economic recovery of small businesses while improving the Latin American digital payments ecosystem.
Startup Profile
This challenge is for startups dedicated to: Contactless & mobile payments; E-commerce & POS lending; Move money faster & improved liquidity; Chargebacks, disputes, disbursements; Auth rates & operations; SMEs Financial Management, and Loyalty programs & Rewards.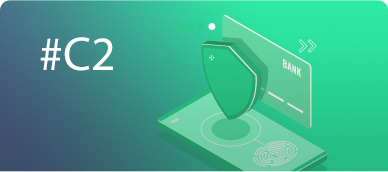 Challenge 2
Frictionless Mobility
Mobile wallets, wearables, or contactless cards provide best payment experiences in mass transit transportation. Visa developed the Mass Transit Transaction (MTT), a seamless and secure model that avoids people having to touch cash or payment terminals. Now, Visa is looking to partner with startups that can develop and enhance the mass transit experience, micro-mobility services or other forms of ticketing and mobility payments for millions of people.
Startup Profile
This challenge is most suitable for startups working in areas such as, but not limited to: Biometrics, Authentication, Internet of Things, Artificial Intelligence, Security & Identity, Blockchain, Peer-to-Peer Payments, and Mobile Payment Infrastructure.
Prize
The 10 finalists will participate in a virtual immersion program designed to speed up collaboration with Visa. The startups will then have the opportunity to present their pitches during the live streaming of the virtual final, where the three finalists will be announced. The finals virtual event will then culminate in a one-of-a-kind online networking experience with direct access to the Latin American and Caribbean entrepreneurial community.
The 10 finalists have the opportunity to participate in a three-week virtual immersion program, including pilot design and planning workshops with experts from Visa and their network, among other activities.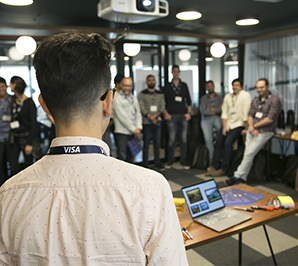 This edition's winner will receive $25,000 USD, the second-place finalist will win $15,000 USD and the third prize will be $10,000 USD. This program offers a unique opportunity to earn new funds for your startup and to take it to the next level.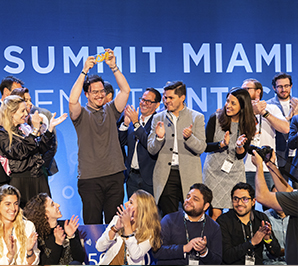 Visa may be open to various forms of collaboration with the winner of VEI LAC 2020, such as developing a pilot proof of concept (PoC) or participating in one or more mentor meetings.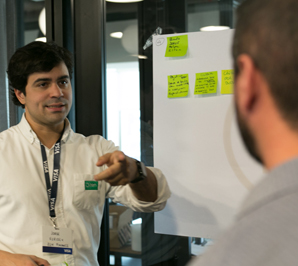 1 JUN

Application period opens

Applications

7 JUL

Application period closes (extension)

Aplications

7 AUG

Announcement 1: semifinalists

Announcement 1

14 SEP

Announcement 2: finalists

Announcement 2

28 SEP

Virtual immersion program

15 OCT

Virtual final event

Final