FINNOSUMMIT is getting closer, less than a month away.This is the leading Fintech event in Latin America, to be held on September 20th at the Centro Cultural Roberto Cantoral in Mexico City. A single day filled with more than 720 minutes to experience the vast networking, informative presentations of the most innovative Fintech startups in the region and, above all, the opportunity to meet the best Fintech and financial services innovation experts that will participate in the event. Among them is Bill Cillufo, partner of QED Investor and one of the leading experts in the LATAM Venture Capital sector, who will share his inside vision and provide an accurate perspective of the present status of Fintech and it´s coming future. Find out more in the following interview.
What will the financial services industry look like in 2020? What will the competitive landscape look like? 
The most exciting thing about what's going on in Fintech is how innovations are benefiting consumers.  The availability of financial services is rising; The ability for consumers to do all of their banking through their smart phone is becoming mainstream, and in many places around the world, the cost of financial services is falling.
Whether it all shakes out by 2020 or not is hard to tell, but going forward it will be fascinating to see how emerging Fintech firms, and established large institutions co-exist.  Fintech firms have a lot going for them: The latest technology, designed to be mobile first; fabulous talent; a passion for designing consumer friendly products and services; and maybe most of all, the ability to move quickly.  But large financial firms have lots going for them as well:  Access to cheap capital both to fund investments, and deposits to fund loans; regulatory credibility; and immense scale & customer relationships.  To us, the best answer isn't that there's a winner and a loser here, it's about how to get the best of both.  How can these firms partner together?  Where should there be M&A activity?  Can successful Fintech firms become successful Banks over time?  Banks who don't adapt will be in big trouble, those that do will be stronger than ever.  It will be fun to see it all play out!  

What trends are you seeing in Latin America with respect to Fintech startups? Where are the opportunities, both geographically and in terms of products and services?
Fintech in LATAM is a very exciting and dynamic space, which is just emerging in the last couple years.  Both as the ideas spread from the US, but also as smart phone penetration has seen its impressive rise, allowing the delivery of next gen financial services to huge groups of people.  We are seeing entrepreneurs in nearly every country innovate across the spectrum: payments, lending, investments & insurance.  
In LATAM, we are closest to the lending world.  There is a great ability to create products which are available to lots of people, with a fabulous experience, with dramatically lower prices than banks can offer.  It is a tremendous opportunity for talented innovators.  In Brazil we are seeing NuBank do this in Credit Cards, Guiabolso in Personal Loans, BankFacil in secured loans.  We are thrilled to have recently partnered with Konfio in Mexico, doing it with Small Business loans.  
The opportunity isn't limited to lending, or those two countries, that's just where we have the most expertise, and have most aggressively entered the market.  We have partnered with Pitzi in the Brazilian insurance space, for example. Firms like CompraOnline In Chile, or Affluenta from Argentina show that innovation is happening throughout the region.  And we're defintely not the only investors noticing.  Great firms like Kaszek from Argentina, or Quona, who's right in our backyard in Washington DC, are very active throughout LATAM.
What advice would you give Fintech entrepreneurs today in order for them to be competitive in the sector and become industry leaders in the next 5 years?
Maintain maniacal focus on the customer.  It's a huge advantage start-ups have, and it needs to continue.

Talent,Talent, Talent.  An entrepreneur's number 1 job is recruiting the best people.  Don't conpromise just to fill Jobs quickly.  A great person is worth 5,10, maybe 50 average people.

Great businesses can fail due to lack of capital. Don't be afraid of raising a little extra cash, or paying a Little more for debt, so you can control more of your destiny directly.  An extra point of dilution won't kill your Company, but lack of cash can.

Act Quickly!  If you see an opportunity, you have to mobilize to capture it as fast as you can (in a capital efficient way.)  If something isn't working, you need to adjust.  Large Banks are not nimble, take advantage of being small!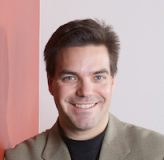 Bill is a partner at QED Investors, a leading boutique FinTech Venture Capital firm. Bill is responsible for investments in Latin America, as well as the Wealth Management space within the US. Prior to joining QED in 2014, Bill spent nearly 20 years as an executive at Capital One. Prominent roles included: Head of Subprime credit cards, Deputy Chief Credit Officer, EVP of Co-Brand and Private Label Cards & President of Capital One International.