Being a mentor in Finnovista's Fintech startup programs can be the winning formula for shared success and personal development.
For those who don't know me, I am Zalo Sánchez, a Fintech and open innovation specialist with over 10 years of experience fostering startup and Fintech ecosystems in Latin America. My journey has been fascinating and enriching, filled with challenges and learning experiences. From my current role as Director of Startup and Fintech Ecosystems Programs at Finnovista to my previous experiences organizing hackathons, exploring business partnerships and Fintech investment opportunities for Citibanamex, and launching the Mexican Association of Crowdfunding (AFICO). My experience in supporting over 100 Latin American Fintech startups and entrepreneurs has been particularly rewarding. In each of these roles, I have found a common thread: the transformative impact of being a mentor to startups.
Why be a mentor to startups?
The answer is simple yet complex: for the impact and personal growth. As a mentor, you have the unique opportunity to share your knowledge, experiences, and connections to help startups overcome obstacles and accelerate their growth. At the same time, being a mentor keeps you attentive and expectant about emerging innovations, learning from new generations of entrepreneurs (yes, in 10 years, I've had the chance to meet and support three generations of entrepreneurs) and improving your own leadership and management skills.
Mentors bring invaluable value to startups. First and foremost, they provide guidance and advice based on experience. This can be particularly helpful in the early stages of a business when founders may face challenges they have never encountered before. As a mentor, I can offer them a unique perspective and help them avoid common mistakes.
Moreover, a mentor can open doors and facilitate critical connections. In the startup world, having access to the right network can make all the difference between success and failure. In my case, my experience in the Fintech sector and my involvement in creating AFICO, mapping Latin America's Fintech ecosystems with Finnovista, and collaborating daily with those leading Citibanamex's innovation strategy have allowed me to build an extensive and valuable network. As a mentor, I am in a unique position to help startups access these networks.
Being a mentor to a startup also means being an advocate and champion for the entrepreneur. In my role at Finnovista and Startupbootcamp FinTech, I have witnessed how a mentor can help a startup gain visibility, attract investments, and achieve recognition in the industry. A mentor can be the voice that helps a startup stand out in a competitive environment (in many ways).
What do mentors gain in return for their time and effort?
At first glance, it may seem that the mentoring relationship is one-sided. However, that couldn't be further from the truth. Mentoring is actually a process of giving and receiving.
As a mentor, I am constantly learning from the startups I collaborate with, even if my intervention is not deep or is a spontaneous event in the entrepreneurs' journey. Each entrepreneur has their own vision, their own way of doing things, and there is always something to learn from that. In the financial technology space, working with Fintech startups keeps me up-to-date with the latest trends and technologies, and it helps me maintain a fresh and open mindset, even though many founders offer incredibly similar solutions (another financial management tool, another payment solution, or another wallet).
Additionally, being a mentor provides me with immense personal satisfaction. Seeing startups grow, overcome challenges, and succeed is extremely rewarding. I am immensely proud to know that I have played a small role in their journey. Mentoring also allows me to give back to the startup community, a community that has been an essential part of my career and my life.
Mentoring is, at its core, a way to exercise your leadership. It requires communication skills, empathy, patience, and the ability to inspire others. As a mentor, I can refine these skills and apply them in other aspects of my professional and personal life.
Furthermore, mentoring offers the opportunity to leave a lasting legacy. The lessons I share with the entrepreneurs I work with can continue to have an impact long after our mentoring relationship has ended. It is a way to contribute to the next generation of industry leaders, and that is something I highly value.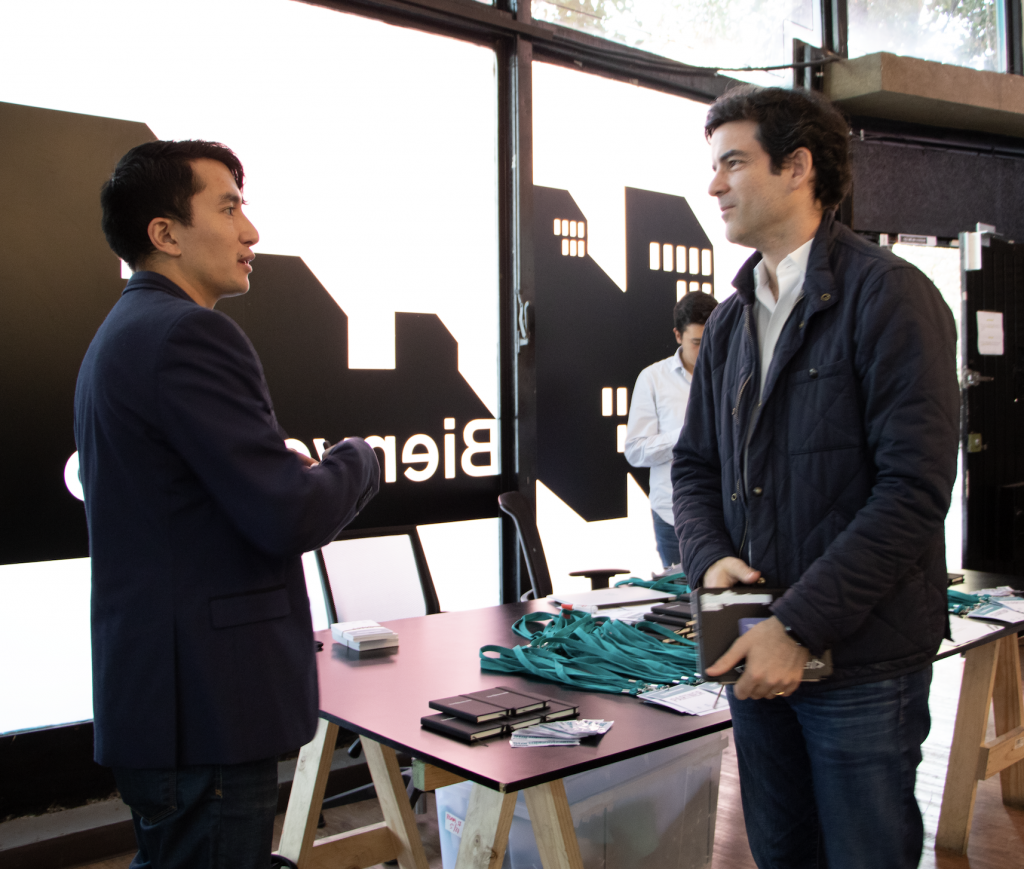 Undoubtedly, being a mentor to startups is a rewarding and enriching experience, both for the mentor and the entrepreneur. As a mentor, I have the opportunity to share my experience, open doors, and help startups overcome challenges and accelerate their growth. In return, I receive the satisfaction of seeing these companies thrive, the opportunity to learn from innovative entrepreneurs, improve my own skills, and leave a small legacy.
The startup ecosystem greatly benefits from mentorship. Mentors provide invaluable guidance, help startups access crucial networks, and act as advocates for emerging companies. In return, mentors gain the satisfaction of contributing to the success of startups, the opportunity for personal learning and growth, and the chance to leave a lasting impact on the industry.
As someone who has had the privilege of mentoring over 100 Fintech startups and entrepreneurs in Latin America, I can confidently say that mentorship is one of the most rewarding and enriching parts of my career.
Taking the step: Join Finnovista Operator Network as a mentor
For all the reasons mentioned above, Finnovista invites you to be part of our network of mentors in Latin America: the Finnovista Operator Network. We are searching for mentors with diverse experiences and skills, who share our passion for the Fintech ecosystem and have the desire to support entrepreneurs on their journey.
We firmly believe in the power of networking and the potential that each ecosystem actor has to positively impact the lives of others.
If you believe that your experience and skills can add value to Fintech entrepreneurs in Latin America and you would like to contribute to their development and success, then we are creating the perfect community for you.
We want to build a network of mentors willing to share their time, knowledge, and experience with entrepreneurs. If you believe you have a cultural fit and valuable skills or experiences for the Fintech entrepreneurship ecosystem in LatAm, we invite you to participate. The process is simple; you just need to fill out the form that appears below.
Your experience and knowledge can be the catalyst a startup needs to overcome obstacles, accelerate its growth, and succeed. Don't underestimate the impact you can have.
But mentoring is not just about what you can give. It is also an opportunity for you to learn, grow, and develop. Each entrepreneur has a unique vision and a unique way of doing things. You can learn as much from them as they can from you.
So, are you ready to take the step and become a mentor? If the answer is yes, fill out the form and join the Finnovista Operator Network on this exciting journey. We look forward to having you with us!