The confinement and social distancing measures implemented by the authorities to curb the effects of COVID-19 both in Mexico and in the rest of Latin America have resulted in an increase in demand for digital payment solutions that are expected to continue rising in the already period known as 'new normal'. The speakers and the Fintech community will discuss this on Thursday, June 18, at the virtual FINNOSUMMIT Hour, which brings as new the possibility of scheduling in advance 1:1 meetings for the day of the event from the Brella app.

Since the beginning of the COVID-19 pandemic, the debate on the need to decrease dependence on cash use has re-emerged in Mexico, and in the rest of Latin America. Although both central banks and the World Health Organization (WHO) have denied that the coronavirus can be spread through banknotes and coins, cash does act as a catalyst for the spread insofar as its use does not encourage social distancing.


Because of this, Latin American society has changed its habits and online and contactless payments have been perceived as safer and more hygienic options during the pandemic. This is confirmed by the Visa Consumer Study conducted from 15 to 22 April among 400 people in seven different markets in the region. Also, only in the fourth week of last April $42 million dollars were sent in Mexico through remittances with cryptocurrencies, according to the Mexican platform Bitso, which states that the weekly average volume of remittances so far in 2020 is $715 million dollars, representing an increase of 320% in six months.

Is digital money here to stay?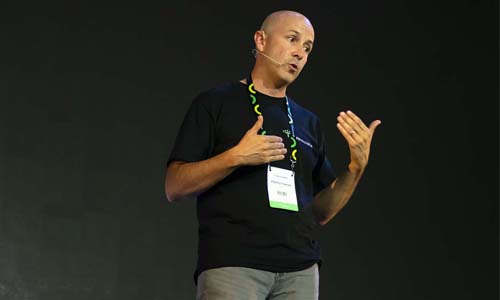 Andrés Fontao is Co-Founder & Managing Partner of Finnovista and a Fintech entrepreneur, with the ability to identify and help grow technology-driven businesses with a focus on new market opportunities and products. He will be moderating the debate on how COVID-19 sped up the use of digital money and where financial services will head in a low-touch future at FINNOSUMMIT Hour, where he will be joined by Maria Teresa Arnal, Director of Stripe in Latin America, and Rodrigo Kuri, Deputy Managing Director and General Manager of Digital, Distribution, and Segment at Citibanamex.
To the question of whether this increase in the use of digital money is something temporary due to circumstances or whether we are facing a change in habits that have come to stay, Andrés Fontao believes that, although "cash will continue to be with us, the new digital payment systems have provided greater security and their rise in recent months has meant that, part of Latin American society that hadn't used digital money before the pandemic, has now found out their benefits.
Higher use of Fintech solutions during COVID-19
Fintech startups and financial institutions have had to adapt to contingency from very different positions. On one hand, the financial industry has seen the need to accelerate its digital transformation process, and on the other hand, the scale-ups Fintech have seen an opportunity for society to continue discovering and using digital financial services and products, from the comfort of their homes.
Andres Fontao explains that "consumption patterns have changed in past weeks and have highlighted the need for digitalization at all levels, including the financial industry. In fact, and in the particular case of Mexico, the download of applications of Fintech solutions in March went from 0.002 downloads per capita to 0.010, which is five times more according to the report The Global Impact of COVID-19 on Fintech Adoption published on April 22, 2020.
"Financial institutions continue working on their digitalization, relying heavily on digital channels to help them increase their chances of success and improve communication with their customers. In addition, they are aware of the benefits of collaborating with the region's startups, and that their solutions can be essential to gain a competitive advantage in this time of social distancing," says Fontao.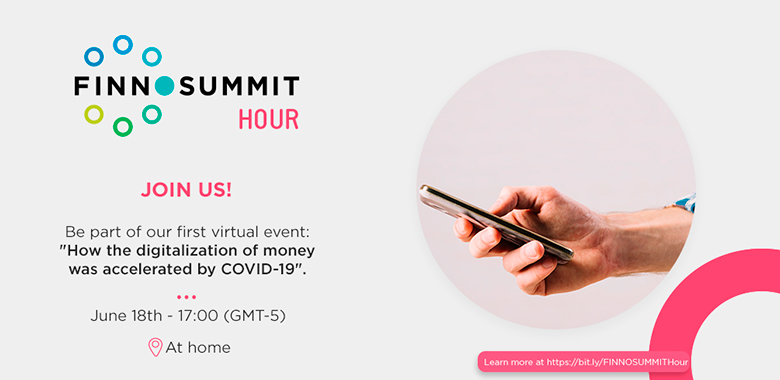 12 hours of networking with the widest community of Fintech innovators in the region
If you want to be part of the debate that will be moderated by Andrés Fontao in FINNOSUMMIT Hour next June 18, and get to know what challenges will Fintech and financial institutions have to face to continue with the digitalization of payments in Mexico, and which innovations will gain relevance in the next months, do not miss out the virtual appointment.
Finnovista new website is the best access point for entrepreneurs, innovators, corporate executives, CEOs, regulators and actors in the innovation ecosystem in Latin America and Spain who want to access all the tools Finnovista puts at their disposal to innovate with a focus on results and growth.
The speakers at FINNOSUMMIT Hour and the sponsors, Mambu, Galileo, VU Security, Email Age, AWS, and FairPlay, along with all the attendees are already scheduling 1:1 meetings in Brella to make the most out of this virtual event designed to keep active the valuable connections that will make possible to continue developing collaborative innovation actions with the most dynamic community of Fintech innovators in Latin America.