Fygaro won with an innovative solution that helps SMEs in the region ignite their online presence. Brazil's mGrana and Colombia's Quipu were named second and third runners-up respectively.
"Connecting Latin America and the Caribbean digitally through innovation for consumers and businesses are priorities for Visa and set the stage for economic recovery and growth across our countries. We know that one of the keys to accelerating the adoption of digital payments is through collaboration with the best fintechs in the region," said Arnoldo Reyes, Vice President of Digital Partnerships, Fintech & Ventures for Visa Latin America and the Caribbean. "Fygaro offers SMEs in the region a unique solution that allows them to find all the tools they need to start their business online in a fast and secure way, and during these times this becomes even more critical for the recovery of the economies of our countries that depend so much on SMEs to thrive."
Fygaro is an e-commerce generator with an integrated billing platform. They are an enterprise resource planning system for SMEs with accounting, which has out-of-the-box features like online stores and payment buttons. Its business model has proven to be effective, as it is available in 30 countries, with more than 15,000 users, and they have helped activation of the economy at an incredible 56% growth quarter over quarter in both B2B and business to consumer transactions.
"Innovation is more important than ever and through startup engagement programs such as this that we organized in association with Visa, startups become a key pillar in innovation strategies. The challenges in this edition and the joint work between Visa, the winning startups and its global network of partners, will contribute to promoting the economic recovery of an asset as important as small businesses in the region. At Finnovista we are very satisfied with the great participation of this year and the talent found in all the finalist startups, showing the Fintech talent in startups throughout the region", points out Andrés Fontao, Co-Founder & Managing Partner of Finnovista.
Fygaro, an e-commerce generator with an integrated billing platform
Ariel Rochwerger, Co-CEO & Cofounder of Fygaro, shared, "We are very excited about winning the Visa Everywhere Initiative, as this will allow us to keep striving throughout the region to help SMEs, entrepreneurs and businesses of all sizes. We know that by accomplishing this we will be able to make a difference in the region and help our local economies in Latin America and the Caribbean get reactivated."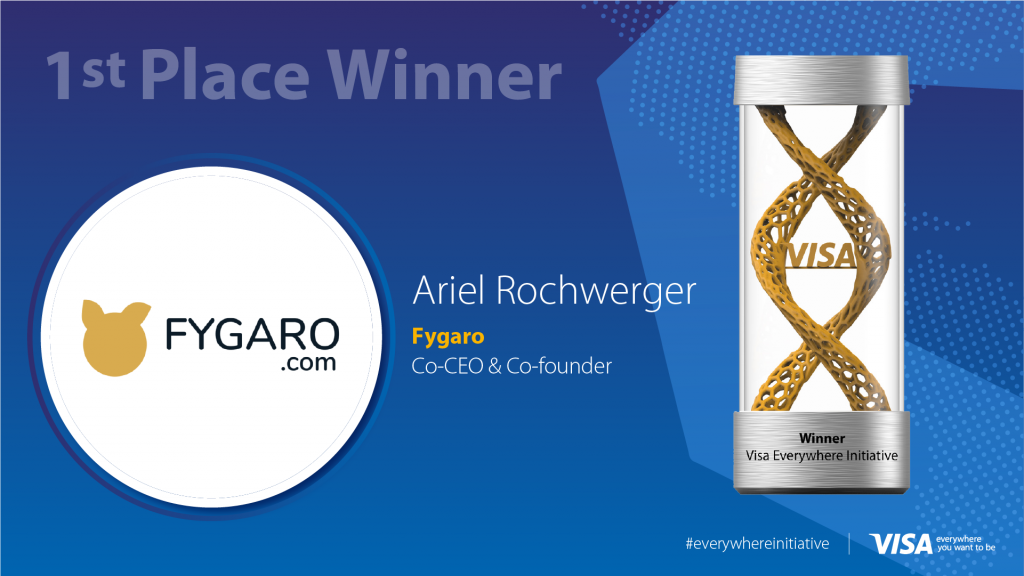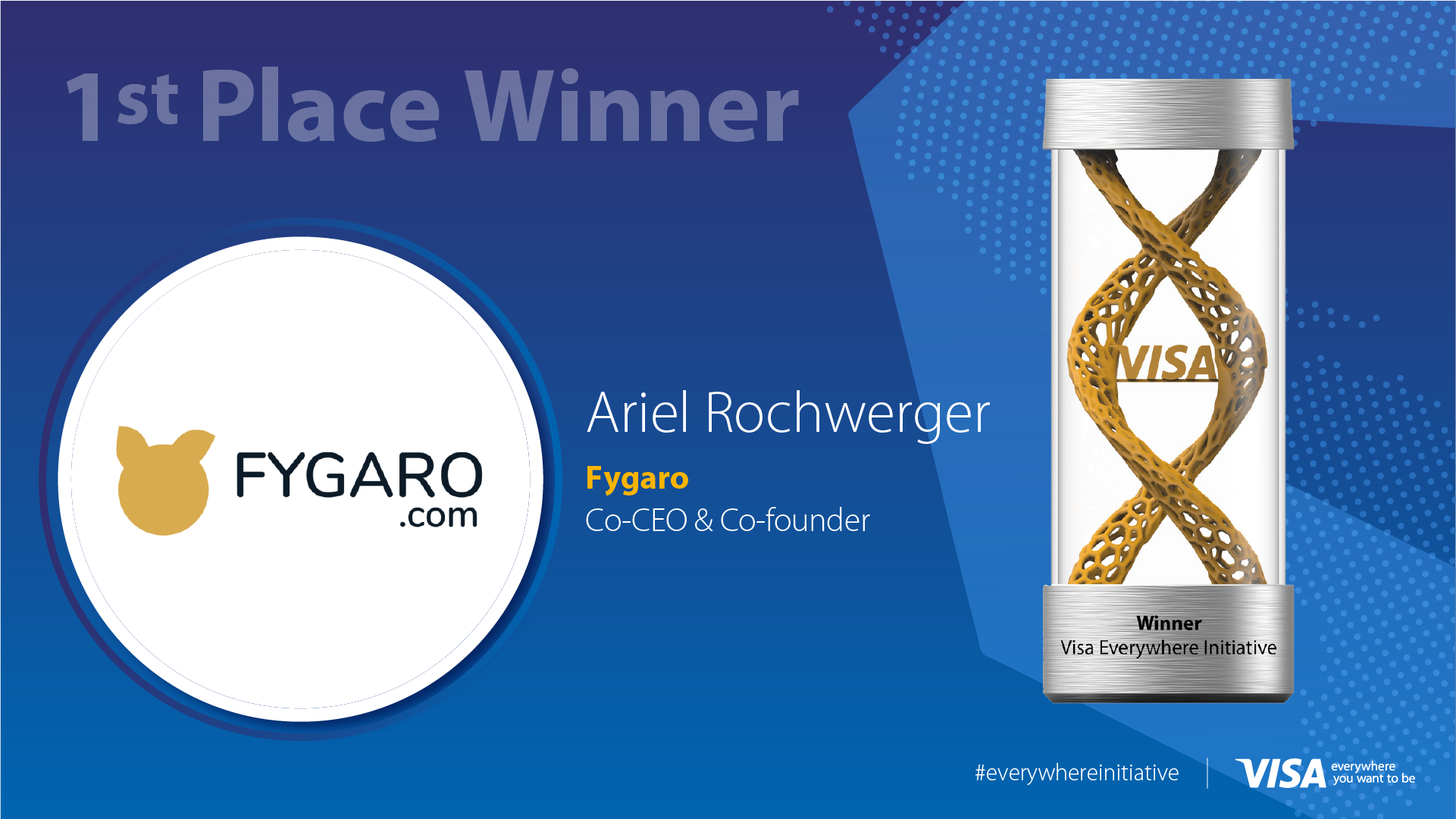 mGrana and Quipu were second and third
The winner of the 2020 edition, Fygaro will receive a prize of $ 25,000, mGrana, the second place will get $ 15,000, and the third runner-up startup Quipu a total of $10,000. In addition, Visa is reviewing different ways of collaboration with the finalist startups, such as the development of pilot programs or proofs of concept (POC), mentorship opportunities, and more.
10 Finalists Showcase Big Innovation
After a virtual 3-weeks immersion program that focused on exploring and developing collaboration opportunities with Visa and its partners through expert sessions, collaborative workshops and more, the 10 VEI LAC finalists pitched their solutions to the panel of judges at Finnovista, broadcast live to the entire Fintech community in Latin America and the Caribbean.
The finalists represented a diverse cross-section of Latin America's entrepreneurial scene. They included:
Lendera and Yaydoo, from Mexico
FT Technologies from Costa Rica
Fygaro from Panama
Quipu Market from Colombia
Riqra from Peru
Datarisk and mGrana from Brazil
Duemint from Chile
Prometeo from Uruguay
Re-watch the virtual showcase: