Reposting article that originally appeared in Iupana where Andrés Fontao, managing partner at Finnovista, identifies the four key areas of LatAm Fintech that are poised for strong growth in 2019

2018 was an exciting year for fintech in Latin America with so many things happening on different fronts. Alibaba and Tencent showed their cards and demonstrated an ever-growing interest in fintech in the region. US-based VCs like Andreessen Horowitz and General Atlantic made their first fintech investments in the region. Banks and payments companies alike evolved their startup engagement platforms to further deepen their partnerships with startups. Mexico became the first country in the region to approve a Fintech Law.
So much more happened – but that's not the purpose of this article. The more exciting part is identifying what to expect in 2019 in the world of fintech and (spoiler alert) insurtech. Here are the LatAm fintech trends I expect to see take off this year.
Digital banking in Mexico
Part hype, but largely based on the enormous opportunity that exists in the world's largest Spanish-speaking market, there is a lot of market expectation for digital-first and digital-only full service banking value propositions in Mexico.
The expectation among the investor community is that a new star will be born in Mexico to replicate Nubank's tremendous success in Brazil. Already we've seen the entrance of new players such as Albo, Cuenca and Flink; heard about plans from Fondeadora; read about Nubank's hiring plans in Mexico.
We are also intrigued by Kubo's potential pivot from P2P lender to digital bank as they expand their product offering beyond credit.
Irrespective of the horse you want to bet on, 2019 should be the year we discover the next darling of Mexico's fintech scene.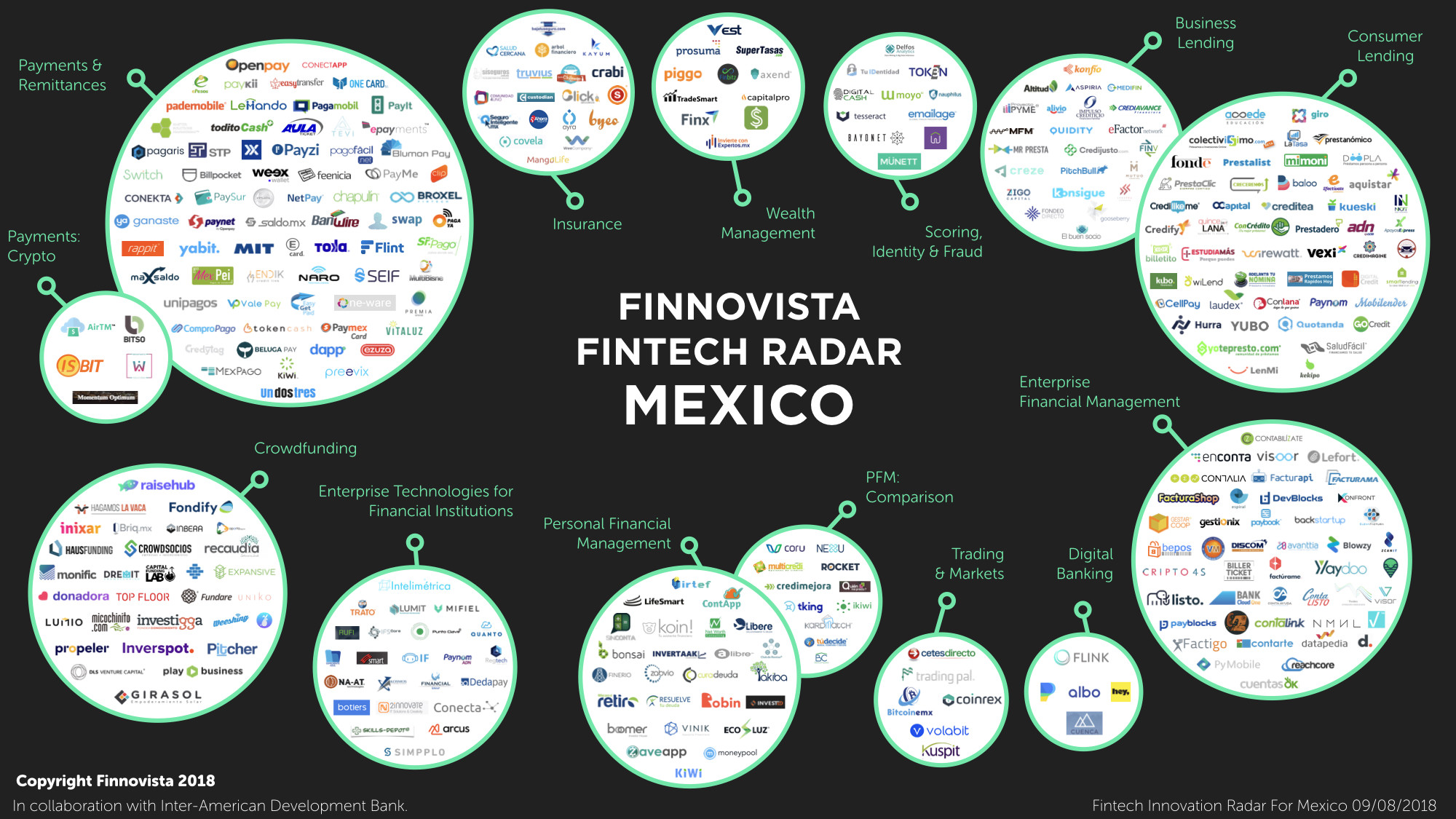 Insurtech
We've heard it time and time again from different players in the insurance industry in Latin America: insurtech is stuck in 2015 when compared to fintech.
If the path taken by banks in the region is any indication, then 2019 will be an important year when the insurtech movement begins to take shape with insurers and reinsurers ripe for disruption and thirsting for startup-driven innovation.
Add to this the learnings that can be extrapolated from banks in their respective innovation journeys and our belief is that the shaping of an insurtech movement will be quicker and more impactful from the get-go than that experienced in banking.
Furthermore, we expect to see more and more insurtech startups from the region and abroad trying to enter this dynamic space, whether they be pure-play insurtechs or other tech-enabled startups (AI, Big Data, Blockchain, IoT, and more) that discover an untapped opportunity within the insurance industry.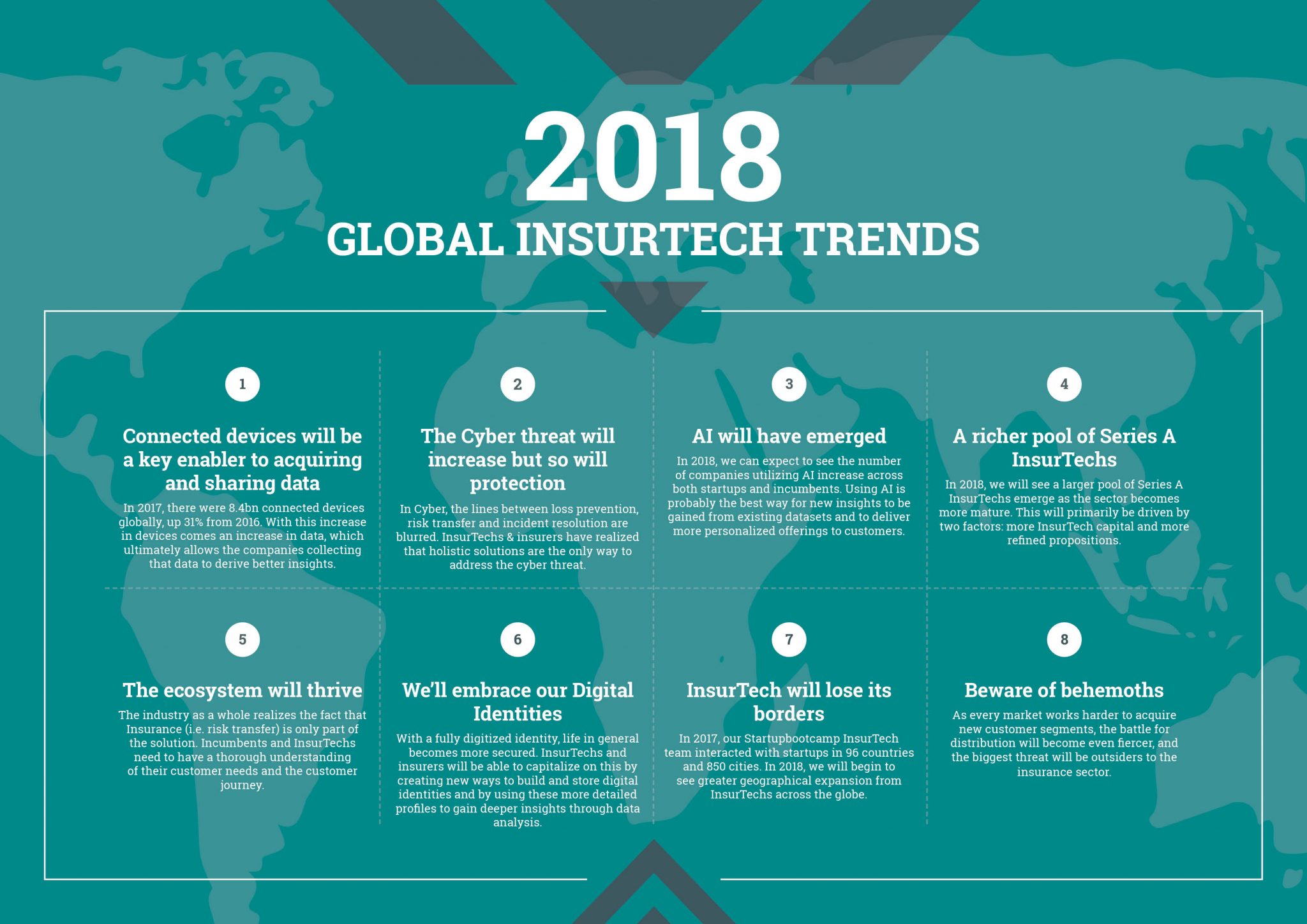 Asian capital for investment and M&A
With the Tencent investment in Nubank in October 2018, one of the predictions set forth by Miguel Herrera from Quona Capital at Finnosummit Mexico has already become reality and we're seeing the Chinese players taking note of Latin America's growing fintech market and capitalizing on opportunities to help the region follow a similar path to China's.
In 2019, we can expect to see a ramped up presence of Chinese fintech players and capital in Latin America leading to more partnerships, investments and potentially exits led by Chinese capital.
Financial inclusion in Mexico
With a newly installed government in Mexico, led by the first left-wing President in over 70 years, expect to see an an increased focus on social impact measures coming from the federal government. With regards to fintech, this should play out as increased call for financial inclusion programs from the populist government.
Furthermore, many banks in Mexico, who had abandoned the unbanked segments of the population in their strategies in recent years, may need to rely on technology-based solutions to efficiently serve these segments. We expect to see significant increase in fintech for inclusion from Mexico in 2019.
And more….
There are a lot more areas that we will keep our eye on as things develop in the region. New fintech regulations will emulate the Mexican Fintech Law, more corporate venture capital from banks and insurers will be deployed in the region, open banking standards and API integrations should begin to reach critical mass. The list goes on and on, for the world of fintech and insurtech is full of promise, excitement and expectation for 2019 and beyond.
Andres Fontao is Co-founder and Managing Partner of , where he has pioneered Fintech events, startup competitions and bank-sponsored open innovation programs throughout Europe and Latin America under different brands, including Next Bank, Innotribe and BBVA Open Talent brands. Prior to starting Finnovista, Andres spent time with a Silicon Valley-based Fintech start-up leading expansion into Europe and LATAM. Before that, he was head of mobile banking at Bankinter. Andres has also worked as a consultant to mobile operators in Europe and Mexico. Andres holds a BA from Middlebury College in Vermont (USA) and MBA from IE Business School in Madrid.