The 2018 edition of the global innovation program will bring together early-stage startups across Latin America and the Caribbean to explore solutions to solve the commerce challenges of tomorrow
Latin American Tech and Fintech Startups, there is a new reason to get excited!  Visa announced that Visa's Everywhere Initiative is calling for proposals from startups across Latin America and the Caribbean to engage in one of the most dynamic and collaborative innovation programs worldwide.
The global payments technology company is looking for commercially viable solutions that can gain scale by connecting with banks, acquirers, and merchants throughout the region. The challenge: How can tech startups from across Latin America and the Caribbean enhance financial services by transforming payments and commerce in the region?
Startups in Latin America are leveraging technologies to develop innovative businesses that can potentially enhance financial services and transform payments and commerce in the region.  Visa's Everywhere Initiative is looking for Fintech startups, as well as other tech-driven startups in verticals or segments such as IoT, Mobile, Big Data, eCommerce, Fraud and Digital Identity, across Latin America and the Caribbean to engage in the second edition of the program for Latin America and Caribbean region.
Eligible startups can begin submitting their applications online today; Visa will be accepting applications until June 15, 2018. Thirty-six semifinalists will be chosen to compete late August through early September in semifinal events in Bogota, Mexico City, Lima, Santiago (Chile), Sao Paulo and Buenos Aires; and two finalists will be chosen from each event.
"Cultivating the startup space across the region through global programs like Visa's Everywhere Initiative is at the forefront of our approach to innovation," said Allen Cueli, Vice President of Fintech Relations for Visa Latin America and the Caribbean. "Our objective is to expand our collaboration with bank and merchant partners while strengthening us as a technology company to go to market faster and drive scale. We are looking to identify startups that enhance the ecosystem by helping us reduce cash, eliminate friction and build new payment experiences. We have been working with several of the 2017 participants and are excited to see the collaboration that is surfacing."
A total of 12 finalists will advance to the finals in Miami and will have the chance to participate in a 4-day immersion program on September 30 – October 3, 2018, and pitch their solutions during FINNOSUMMIT, October 4-5. The winner will receive a $50,000 award, as well as the opportunity to collaborate with Visa on the future of payments, gain exposure to venture capitalists and Visa's ecosystem of partners.
Moreover, a special recognition will be given to the best startup with the highest potential to have an impact on financial inclusion in the region, who will also be invited to participate in the 4-day Immersion Program at Miami and at FINNOSUMMIT Miami.
Visa's Everywhere Initiative 2018 builds on last year's success in the region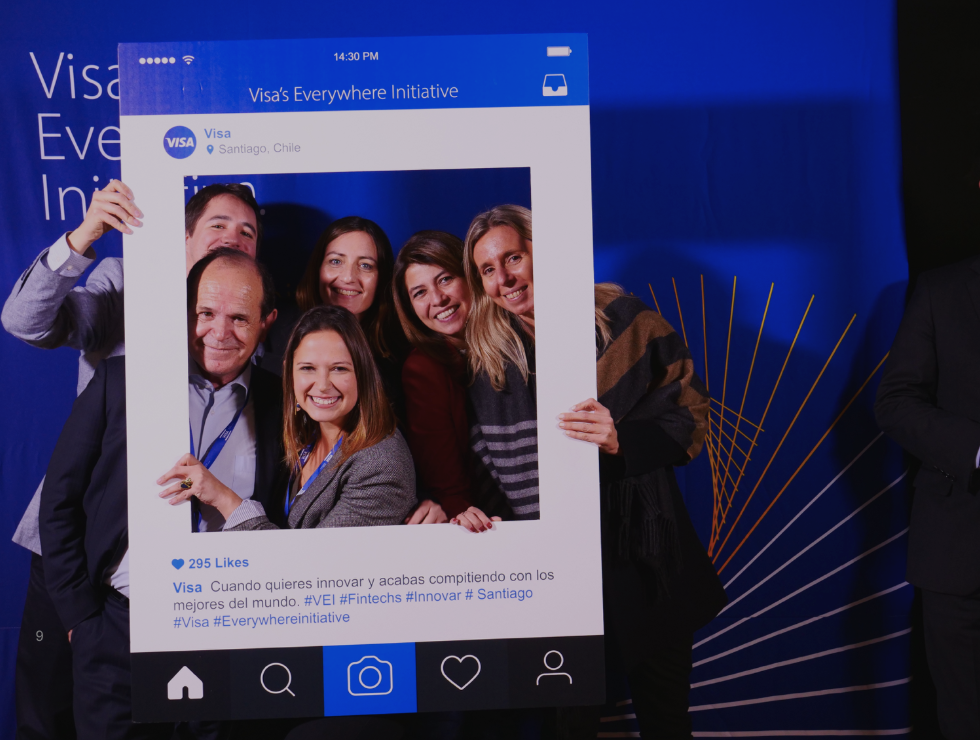 Visa's Everywhere Initiative launched in Latin America and the Caribbean for the first time in 2017, attracting more than 250 startups from 10 countries. The 2017 winner, a solution by the Argentine-based startup Increase with their first product, IncreaseCard, simplifies and modernizes how retailers control, manage and reconcile their credit card transactions.
"The prize money is, of course, helpful in executing our objectives," said Sebastian Cadenas, CEO and Founder of Increase. "But the support and guidance from Visa's mentors, understanding the breadth of Visa's technology network and the exposure to Visa's ecosystem is invaluable and not something a startup could otherwise access. We are now working together to explore how we can grow and expand Increase internationally."
What's new in the 2018 edition?
In addition to Fintechs, this year Visa is reaching out to a wider range of

tech-driven startups

including Big Data, Loyalty, IoT, Mobile, eCommerce, InsurTech, Fraud, Digital Identity, etc. that can apply their solutions to the financial services industry.

Visa will also be looking at the entire pool of participants – parallel to semifinalists – for standouts of

financial inclusion

solutions. There will be a special recognition in this category, and the frontrunner will have the opportunity to participate in FINNOSUMMIT.

Entrepreneurs can learn more about Visa's Everywhere Initiative in person through a series of city

meetups

during the month of May in

Monterrey, Mexico City, Bogota, Lima, Buenos Aires, San Jose, Santiago (Chile) and in June in Sao Paulo

.

You can learn more about any of the six

semifinals in Mexico City, Buenos Aires, Santiago, Bogota and Sao Paulo and register to attend by clicking HERE.
All interested startups wanting to  participate in the competition can apply until June, 15th at the  Visa's Everywhere Initiative website by clicking on the following button:

We invite you to discover more about Visa's Everywhere Initiative by watching this short video highlighting the best moments from 2017:
About Visa
Visa Inc. (NYSE: V) is the world's leader in digital payments. Our mission is to connect the world through the most innovative, reliable and secure payment network – enabling individuals, businesses and economies to thrive. Our advanced global processing network, VisaNet, provides secure and reliable payments around the world, and is capable of handling more than 65,000 transaction messages a second. The company's relentless focus on innovation is a catalyst for the rapid growth of connected commerce on any device, and a driving force behind the dream of a cashless future for everyone, everywhere. As the world moves from analog to digital, Visa is applying our brand, products, people, network and scale to reshape the future of commerce. For more information, visit usa.visa.com/aboutvisa, visacorporate.tumblr.com, @VisaNews and @VisaNewsLatam.