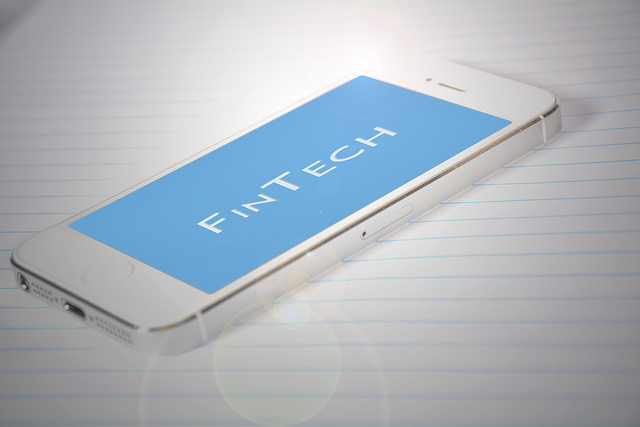 Less than two days until it begins! The following March 22nd Bogotá will host FINNOSUMMIT, the largest Fintech event in the region designed to connect innovators of the financial industry, corporates, and entrepreneurs that are willing to revolutionize the financial industry in Colombia and South America. Over 500 people have the opportunity to learn and discuss with the most prestigious Fintech and financial innovation experts, entrepreneurs, innovators in the financial services, and investors about the new Fintech era in South America.
Ghela Boskovich, Director of Fintech & Regtech Partnerships at Rainmaking, and considered one of the 30 Most Innovative and Inspired Women in the Industry, will offer an inspirational keynote and moderate a fireside chat titled: 'Regulators as Innovators'. We will ask her questions to know her opinion about the potential for Fintech in the Latin American region regarding this topic.
– Could you please give us an overview of your work in Rainmaking?
I spend most of my time facilitating collaboration between Fintechs and banks as part of our Rainmaking Colab program. That involves diving deep into use cases and challenges banks are tackling, sourcing the right solutions from growth stage Fintechs, and then quite literally sitting down to help design joint proofs of concepts and pilots: from running performance tests in parallel, to scoping requirements, to setting KPI measurements. I also work with banks to craft how they can better engage with the startup ecosystem, from competitions to setting up pilot programs. It means I see a variety of Fintech solutions across industry verticals day in and day out, and explore business model impact for banks.
– Ghela, you are one of the most active thought-leaders in the Fintech industry with a recognized background in different areas, among them regulatory economics.  We have witnessed how regulation has almost always been seen as hindering innovation during different waves of technology-driven disruption – we went through e-commerce, social media, mobile and now Fintech. What has been innovation's biggest threat?
I think innovation's biggest threat is actually the culture of apathy and politics inside of corporates. It's the fear of branching out to create new ventures that are distantly related to core competencies and unfamiliar in terms of new business models for banks. It is that short term horizon view of taking care of tomorrow's problems rather than facing the next few years' actual threats that stifles true innovation. I don't actually see regulation as a threat to innovation at all; it is a foundation for mitigating market risks and instability while providing a framework that address liability. Regulation level sets the market for all players. Instead of calling regulation a threat, let's acknowledge that it is the interpretation of how to comply, and an aversion to doing compliance differently because of perceived risks that is more of a threat than regulation. If we look to Open Banking regulation, it is an example of how to foster innovation and invite new competitive players into the market to foster greater iterative and technological change. It's a prime example of regulation driving innovation, not squashing it.
– In terms of regulation, we are seeing how some countries, such as UK, Singapore, and most recently Mexico, are implementing specific Fintech Laws. Do you believe Fintech regulation is on the right track?
I think Fintech regulation is slowly shifting from a reactive mindset to a more proactive approach, and that indicates progress. Regulation is there to reduce systemic risk, and reduce the costs to the market for anomalies and bad actors trying to over-game the system. Fintech regulation still has a way to go, but with regtech solutions enabling the regulations to be much more responsive in real-time, I believe policy will evolve as well to be more responsive and flexible. But let's be honest about how quickly it is evolving, it's still slow, but it is truly evolving.
– Do you believe that governments can actually be a positive force for innovation?. Can you give us some examples?
Yes, government can have an incredible positive impact for innovation. Take a look at the India Stack. India Stack is a set of APIs that allows governments, business, startups, banks, and developers to use a unique digital infrastructure to solve the challenge of governing 1.2 billion people. From giving them identity, access to the financial system for a huge population of un/underbanked people, to smoothing transactions and travel – it is also moving the country towards a paperless and cashless service delivery system. It is an example of policy as technology, and it is a government lead initiative. It is not without controversy (specifically because of the "presence-less layer" which houses all the biometric information), nor without critics, but it is an example of what can be done at a grand scale when government is involved.
– How does all this effect Fintech? Is it an opportunity in Latin America?  
So far Fintech has thought primarily about regulation as something that frames out what they can or can't do, in terms of commercializing their business model/service. It's fairly binary: yes/no, legal/not legal. If put in a different context, however, regulation and policy can encourage Fintech entrepreneurs to think differently about the outcome rather than the workflow process. Instead of thinking of the workflow first, examining the outcome and re-engineering how we get there can uncover more efficiencies, but it also forces us to think about the purpose of going through the whole compliance checklist for that particular product or service. Is what we're doing by default/tradition/rote actually serving a purpose? Does it deliver the spirit of the policy or the letter of the law? It forces us to ask different questions. Can Latin America find opportunity in this? Yes. Could it look to India Stack for inspiration, and couple that with what PDS2 is doing to open banking across Europe? Can it take a cue from what is going on in Asia with e-commerce/banking hybrid model like Alibaba-Ant-WeChat? Yes. And it's in a ripe position to benefit from all the hard lessons learned in those models.
What are your expectations for FINNOSUMMIT in Bogota?
To learn. Conferences have multiple layers – from the commercial, to the networking, to the content. Admittedly, I love the networking, getting to meet new, interesting people is a joy. I also find the most value in getting to hear others share their insights and experiences, being challenged to consider a different viewpoint, being reminded that I overlooked an input in my own model. The critical debate, the multiple perspectives, the honest sharing of experiments that didn't go to plan (those hard lessons learned): these are things I want from a conference, and I'm looking forward to getting them at FINNOSUMMIT.
About Ghela Boskovich | Head of Fintech and Regtech Partnerships, Rainmaking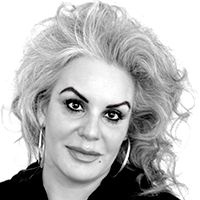 Ghela is active in the Fintech industry, having spent the last ten years focused on business development for core insurance and banking system solutions, the last half of which has centered on financial services pricing governance functionality. Ghela also founded FemTechGlobal to bridge the gender gap in Fintech and the financial services industry and was named one of Brummell Magazine's 2016 '30 Inspirational Women Innovators', and included in Innovate Finance's Women in Fintech Powerlist 2016 & 2017. She is a regular contributor to Fintech publications and discussions, specializing in dynamic pricing and customer centricity. Ghela is Head of Fintech/Regtech Partnerships at Rainmaking, home of Startupbootcamp.