Brazilian startups Cloudwalk and Virtus Pay selected to participate at the final that will be taking place at FINNOSUMMIT Miami
On Tuesday September 4, Visa's Everywhere Initiative arrived in Sao Paulo to hold the competition's penultimate semifinal. During the event, 6 new startups from diverse Fintech Segments pitched in front of the more than 150 attendees to get a place at the great regional final at FINNOSUMMIT in Miami.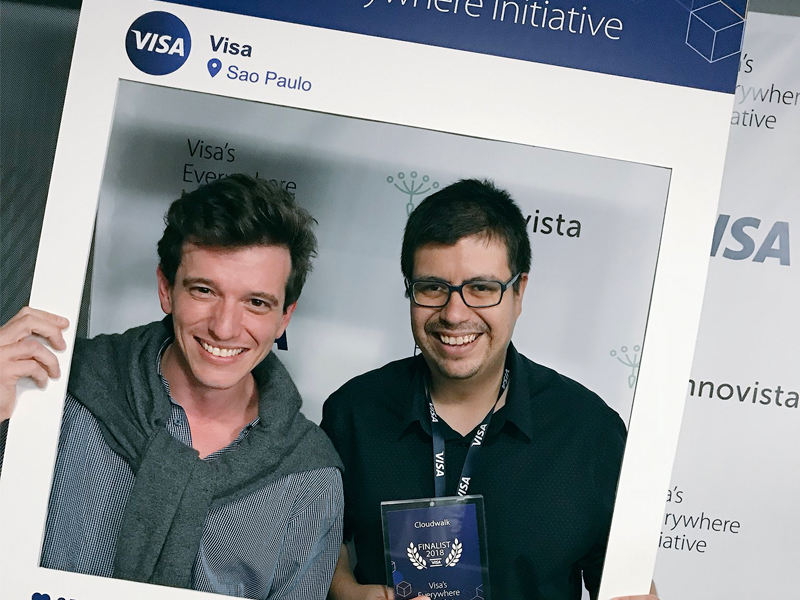 Ultimately, the two finalists selected were Cloudwalk, a Brazilian payment processor who build an acquirer platform from scratch, using AI, blockchain and cloud technologies and Virtus Pay a Payments Fintech startup from Brazil that connects available credit card limits to people who need credit.
At the beginning of the event, Andrés Fontao, Managing Partner of Finnovista, extended a warm welcome to all the attendees, introduced the jury and gave the floor to Daniel Andrade and Erico Fileno from VISA Brazil.
Amongst other things, Daniel stated that Brazil's fintech ecosystem is one of the main drivers of the whole scene in Latam, and thus, Visa continuously see new projects arising with huge potential, sophisticated technology and solutions that are adapting rapidly to the needs of a new type of consumer.
This is why, according to Erico Fileno Innovation is now a priority for all companies and Visa is no exception. Fileno also asserted, during this semifinal, that there are two types of innovation models: internal innovation within companies or Open Innovation, which is the approach taken by Visa, who is "creating areas that aim to provide startups with the tools to innovate in collaboration with entities"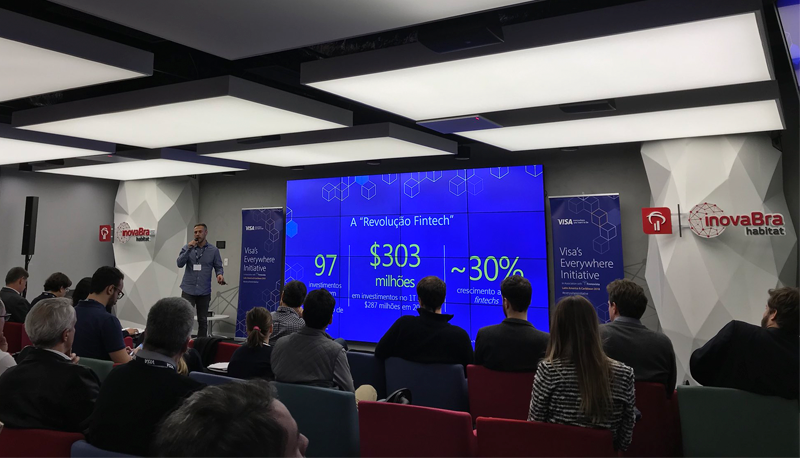 Subsequently, the attendees had the opportunity to listen to Marcela Miranda, Founder of Trigg, who focused her speech on the idea that customer experience is key in the future of financial services and that Data must be used to improve this experience.
According to Marcela, "Now more than ever companies must care about  customer experience, and this involves the relationship with the client at a 360 degree level". In order to achieve this level of connection to clients, in Marcela's view, it is essential to learn to use data to learn from users and improve solutions for them, creating personalized products and services.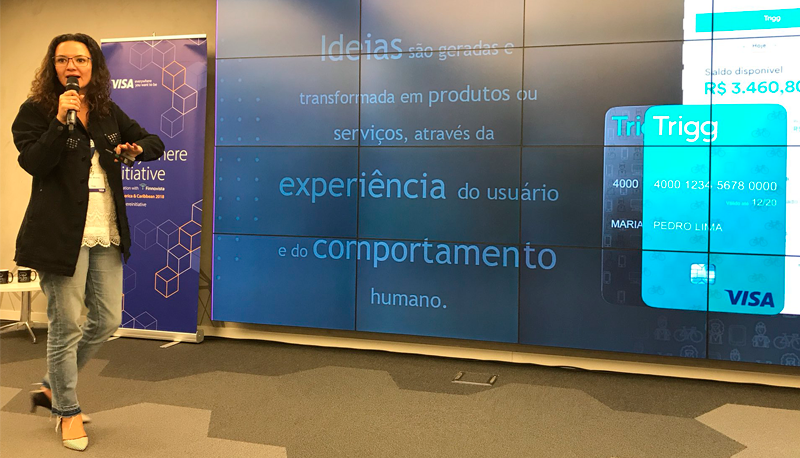 After this keynote speech, the 6 startups jumped on stage to pitch their projects in front of the audience and jury:  
Following the startups presentations and the election of the two finalist startups, the meeting ended with a spirited networking session where the attendees were given the opportunity to meet and share their opinions with the speaker, the startups and key players of the Fintech and entrepreneurial ecosystem from Sao Paulo.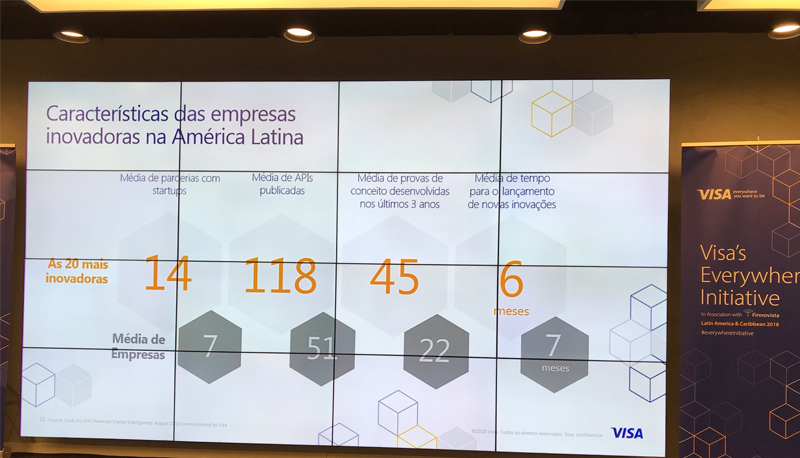 Visa's Everywhere Initiative is already packing to fly to Buenos Aires, where the last semifinal will take place next Thursday September 6. Only two more startups will be selected to pitch at the final taking place at FINNOSUMMIT in Miami. See you in Buenos Aires!