This is the first interview of a series of collaborative interviews that will go through the Fintech and Insurtech ecosystem in Mexico and Latin America, corporate innovation, financial inclusion and FINNOSUMMIT as the meeting place where we can innovate together and collaborate with the sector's key players through venture building, co-creation initiatives or mergers and acquisitions operations, and investments in the cutting-edge startups in these sectors.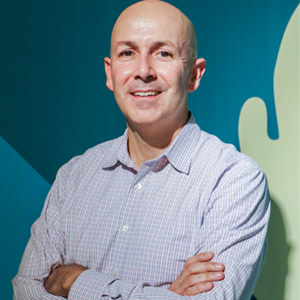 is Co-Founder & Managing Partner of Finnovista, an impact organization that boosts Fintech ecosystems in Latin America and Spain through collaborative and networks activities , such as FINNOSUMMIT in Mexico and Miami, as well as other initiatives. In this interview, he answers some of the key issues under debate from the new scenario due the pandemic that is lashing the majority of the world.
How can Fintech be helpful in these times of economic uncertainty?
First of all, the entrepreneurs and their teams need to be able to look ahead and put into perspective the skills and competencies that have brought them to where they are now.
Secondly, Fintech can contribute a lot to this changing environment as technology supports the effectiveness of the social distancing measures recommended by the Governments. We see that some communities in Latin America are very dependent on cash and many of the startups we work with, such as digital payment platforms, provide solutions that make people less dependent on notes and coins.
Another positive example is that some of the entrepreneurs who have collaborated with us have implemented solutions and platforms that allow small and medium-sized businesses to reduce the amount of paperwork they have to do in person at the branch offices. With these solutions, Fintech contributes to keeping the economy from stopping but maintaining those social distancing measures.
All entrepreneurs, and also intraentrepreneurs, have a great deal of resilience to their credit, and in difficult times they are able to turn the situation around and come out stronger. People with great innovation skills are able to use their creativity in times of crisis to come up with original solutions that help them solve the pain points of their organization.
Fintech startups, especially those in Latin America, have been able to proof from the beginning their rapid adaptability to the circumstances and to solve society's needs, proposing innovations and solutions, collaborating with large corporations and bringing freshness and dynamism to the financial sector.
Throughout these uncertain times, Fintech will continue to provide originality, creativity and technological solutions, which take into account the real needs of society. In this way, the actors in the Fintech and Insurtech industries will continue to innovate and add value in the financial and insurance industries.
How does the coronavirus affect the Fintech and Insurtech ecosystem?
As always, there are two very different ways of looking at this situation. A crisis can become the greatest opportunity for some, and it can do great harm to others. We are not going to be utopian and say that this crisis will leave everything as it was two months ago, because it is certainly complicated, but we only have to look at the data from the latest Fintech Radar of Mexico recently published by Finnovista to see the strength of the Fintech sector in the country.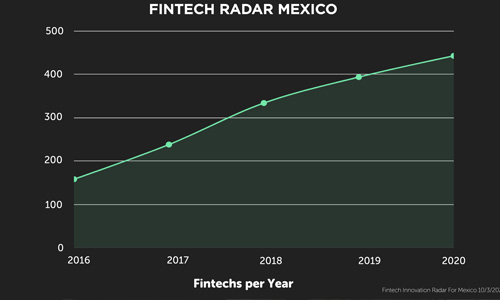 In the last year, the number of Fintech startups in Mexico has grown by 14% up to a total of 441, and the mortality rate has fallen to 4.5%. This shows the good state of the Fintech sector, which, like Insurtech, is in good shape. In this sense, another interesting data: the startups of technology applied to insurance companies have grown by 46% since the last publication of Fintech Radar in May 2019, and this is the segment that more stands out from the others. Before this crisis, it was clear that 2020 could be the year of the "boom" of Insurtech startups in Mexico.
The flexibility of entrepreneurs and startups is one of their greatest qualities. The ability to pivot and adapt to new situations very quickly is part of their DNA. Therefore, we believe that startups will be able to adapt to the new scenario, so we are positive about the medium-term situation of the sector in Mexico and Latin America.
In that respect, which are the short-term and medium-term opportunities for Fintech and Insurtech startups, according to you?
In the short term, the opportunity lies in intelligently assembling a good strategy adapted to this changing environment. Therefore, it is of vital importance that startups strengthen their strategic relationships both internally, maintaining the esteem of a committed and solid team, and externally, with allies to whom can support them in all aspects of their business, such as technological development, seeking funding or improving their commercial reach.
In this sense, the search for partners that bring more value to the organization and the increase of connections with other entrepreneurs, innovation executives from large industry corporations and investors make more sense than ever.
All this is something that in the end will make a startup more valuable, since it will have survived, perhaps, its first great economic crisis. That will be its great opportunity in the medium and long term.
John F. Kennedy said that "In crisis, be aware of the danger, but recognize the opportunity." Now is the time to get stronger and anticipate the needs that the sector will have as soon as the crisis passes, and in Latin America there will still be many, which leaves us the possibility of innovating in new market niches created from this situation.
.In this context, why is it important to keep betting on meeting dates like FINNOSUMMIT?
FINNOSUMMIT is more than just an event where you can talk and network with key players in the Fintech and Insurtech ecosystem, entrepreneurs, innovation executives, investors and innovation facilitators. FINNOSUMMIT has become a place to promote projects with the best opportunities for entrepreneurship, collaboration and investment and the platform to actively participate in building the most successful Fintech and Insurtech ecosystem.
At uncertain times like these, meeting points like FINNOSUMMIT are key to being able to undertake, collaborate with the right players and invest in the best projects. All this is key for the ecosystem to continue growing at a national, regional and international level.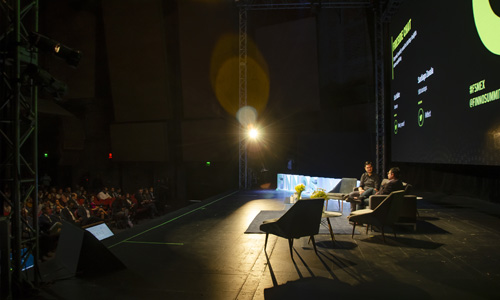 ---
FINNOUSMMIT is a can't-miss event for the region's entrepreneurs and innovators. If you don't want to miss the emergence of an innovation culture where all actors will face the new frontiers of the sector collectively, join FINNOSUMMIT in Mexico 2020 with the special active offer.