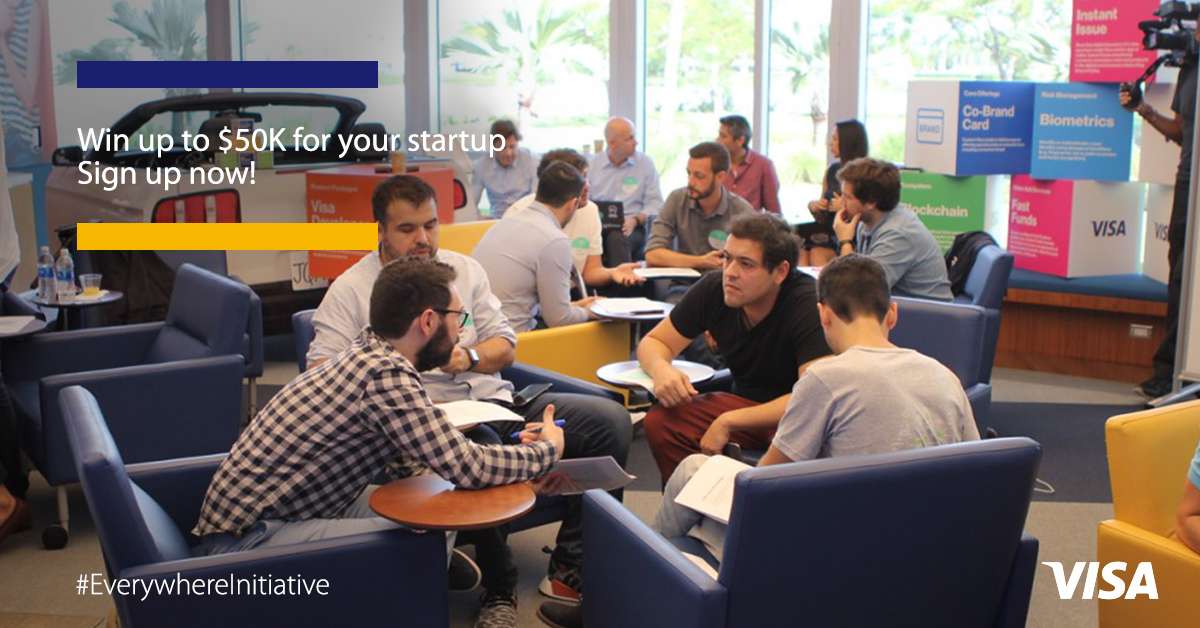 All right, startups from Latin America and Caribbean region, you can now breathe a little easier. We're giving you a one-week extension, and you now have until next Friday, June 22, to apply to Visa's Everywhere Initiative program.
The application period has been extended due to the multiple requests from participants who're asking for an extension to properly prepare their applications in the recent days. Visa, in association with Finnovista, is looking for the 12 most innovative Tech startups capable of meeting the needs of the local market and solving the challenges of the future of commerce in the region of Latin America.
Visa's Everywhere Initiative will travel across Latin America looking for the 12 most innovative Fintech startups capable of meeting the needs of the local market. Startups will participate in the semifinals, which will be held in Bogota, Buenos Aires, Lima, Mexico City, Santiago (Chile) y São Paulo. Each semi-final will have 6 participating Fintech startups, and the 2 best startups from each semifinal will participate in a 4-day immersion program and pitch their projects in Visa's Everywhere Initiative LAC final, which will take place at FINNOSUMMIT in Miami on October 4th and 5th, 2018. The most innovative Fintech startup in Latin America will be selected at the final, winning a $50,000 prize and the opportunity to collaborate with Visa in transforming the future of payments and commerce. Moreover, a special recognition will be given to the best startup with the highest potential to have an impact on financial inclusion in the region.
If you are a technology startup and want to boost your project by working with Visa to improve the future of payments, register before Friday, June 22 by clicking on the following button: