FINNOSUMMIT consolidates itself as the most important Fintech conference in the region and hosted the final of the startup competition Visa's Everywhere Initiative.
On November 9 Miami hosted its first ever FINNOSUMMIT, the leading and most successful Fintech conference in Latin America and the regional summit that has become a benchmark for innovative collaboration in financial services. The gathering of more than 300 attendees featured discussions from Latin America's most prominent financial institutions, Fintech startups, VC investors and policy influencers about the importance of collaboration between Fintech startups and traditional financial institutions to innovate financial services in Latin America.
This first edition reflects the region's growing interest in Fintech, making the event a reference among the Fintech ecosystem, bringing together financial institutions, entrepreneurs VC investment funds and policymakers, which represents a consolidation of the Latin American Fintech ecosystem."We are pleased that, in its four years of existence,  FINNOSUMMIT has become a place where financial institutions and Fintech's brightest startups come together to shape the future of the financial industry in Latin America," said Andres Fontao, co-founder of Finnovista and organizer of FINNOSUMMIT.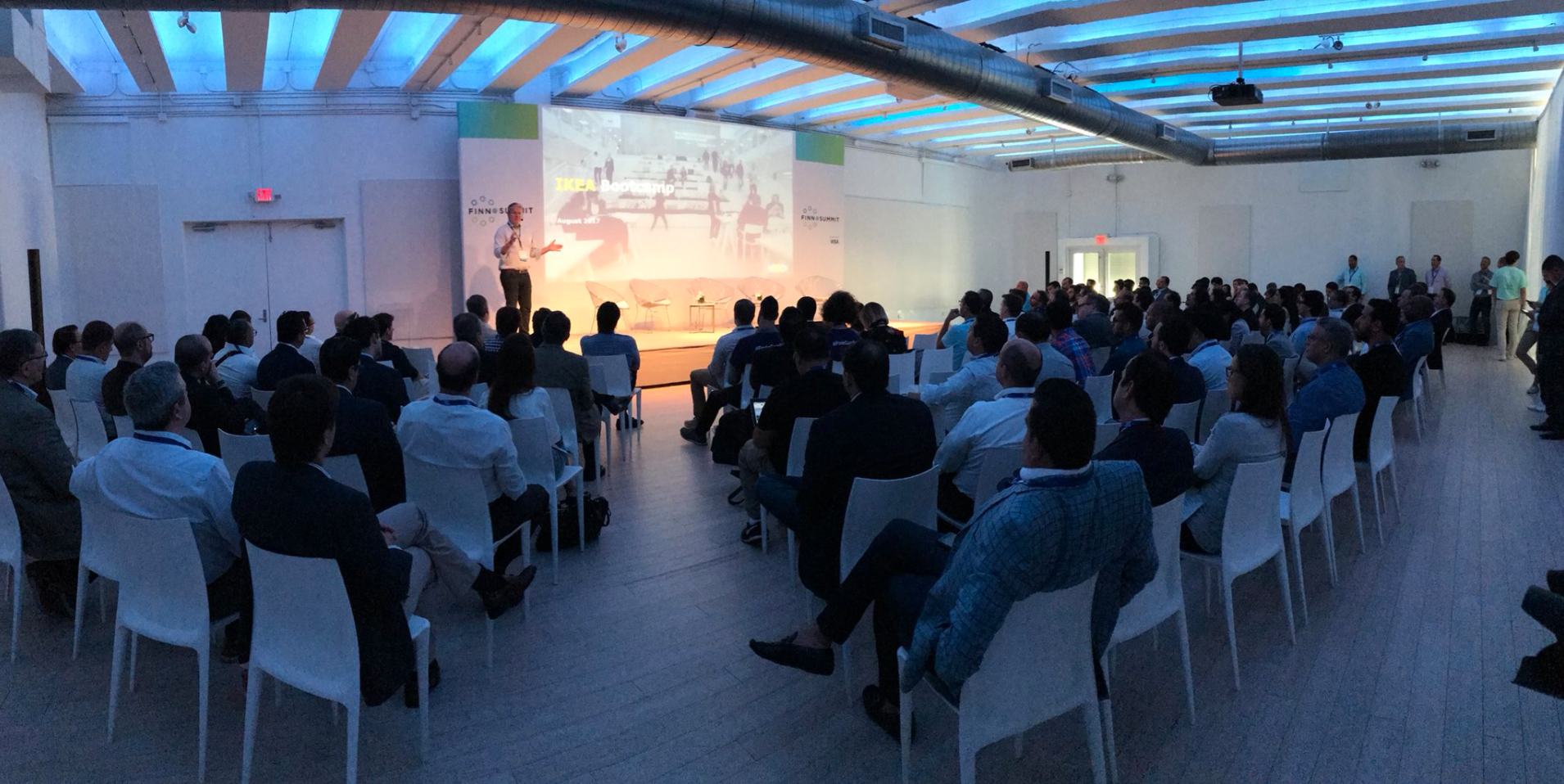 The event brought together more than 20 global Fintech experts and executives of innovation in financial services as speakers, such as Jim McCarthy (EVP of Innovation and Strategic Partnerships, Visa), Mike Packer (Partner, QED Investors), Nektarios Liolios (CEO and Co-founder, Startupbootcamp FinTech), Álvaro Rodríguez (Co-founder and Managing Partner IGNIA), Peter Vander Auwera (Co-founder, Innotribe), Ben Gleason (Founder, GuiaBolso, Mike Santos (Founder and CEO Technisys) and Thayde Olarte (Vice President, Fintech Partnership, Innovation, Scotiabank), among many others.
One of the driving themes at this year's FINNOSUMMIT was the importance of collaboration between Fintech startups and traditional financial institutions to innovate banking in Latin America. In his opening keynote, Alex Farcet, Partner at Rainmaking Innovation, highlighted how the battle is no longer limited to two large players, as big companies now have to face a large number of startups with which they must collaborate in order to achieve a balanced innovation strategy.
In this sense, Ruben Salazar, Visa's Senior Vice President of Products for Latin America & the Caribbean said, "Our largest competitor is cash, and there are still inefficiencies in the ecosystem both in developed and developing countries so for us it is key to partner and collaborate with Fintech startups that, through digitalization, have the ability to close gaps, create a competitive advantages and partner with financial institutions in the region."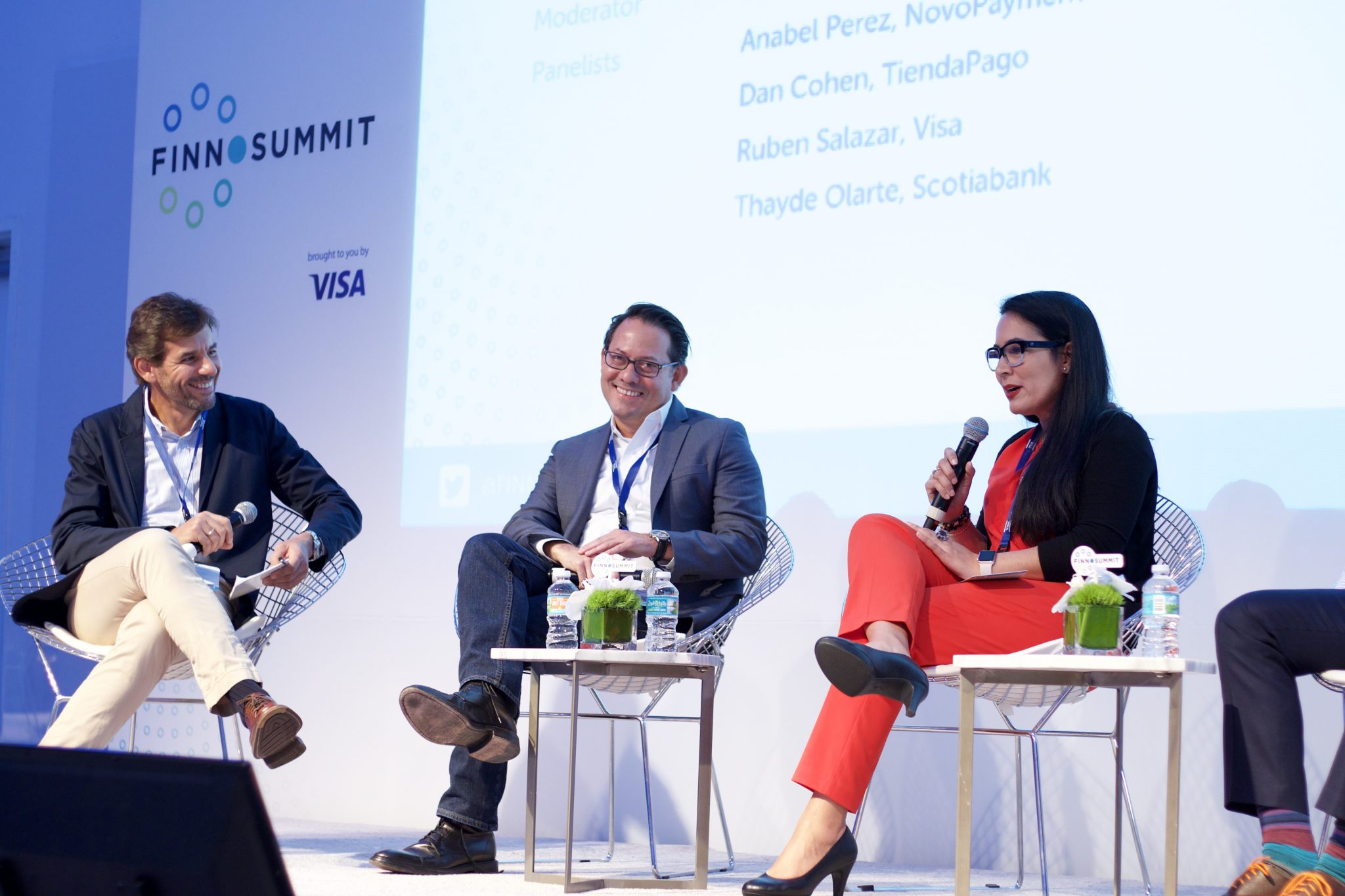 Thayde Olarte, Fintech Partnership, Innovation at Scotiabank, highlighted the need for traditional financial entities to be empathetic and somehow open to achieve an effective collaboration with startups: "In this age of digitalization, our main challenge is a cultural one, and, as a bank, we need to collaborate with startups to accelerate our digital transformation. They have the ability to work on the consumer's needs, which means identifying a specific issue, working on it and solving it. On our end, we have to be flexible and open enough to understand that we might not always be at the front, and if we understand this, we will be able to accelerate our own transformation and create a win-win relationship with Fintech startups".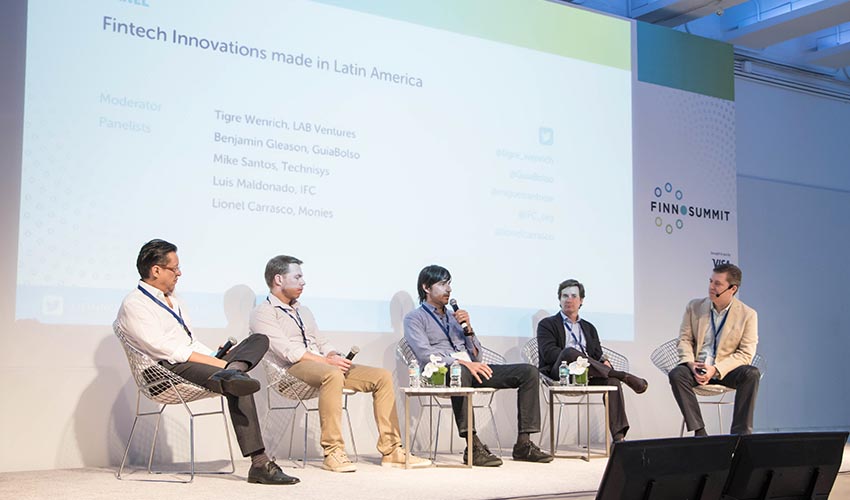 FINNOSUMMIT Miami also saw the discussion about the great opportunity the Fintech sector has in Latin America. In a panel about Fintech innovations made in Latin America, Mike Santos, CEO and Founder of Technysis, pointed out how the strength of digitalisation in Latin America plays in an ecosystem where only 45% of the active population has a bank account. Accordingly, as Luis Maldonado, Senior Digital Financial Sector Specialist at the International Finance Corporation (IFC) and Lionel Carrasco, Founder of Monies, highlighted, digitalisation is the mechanism needed to enter a financial sector where financial exclusion is the gap and, hence, the opportunity lies in creating innovation around the people who are not included in the financial system.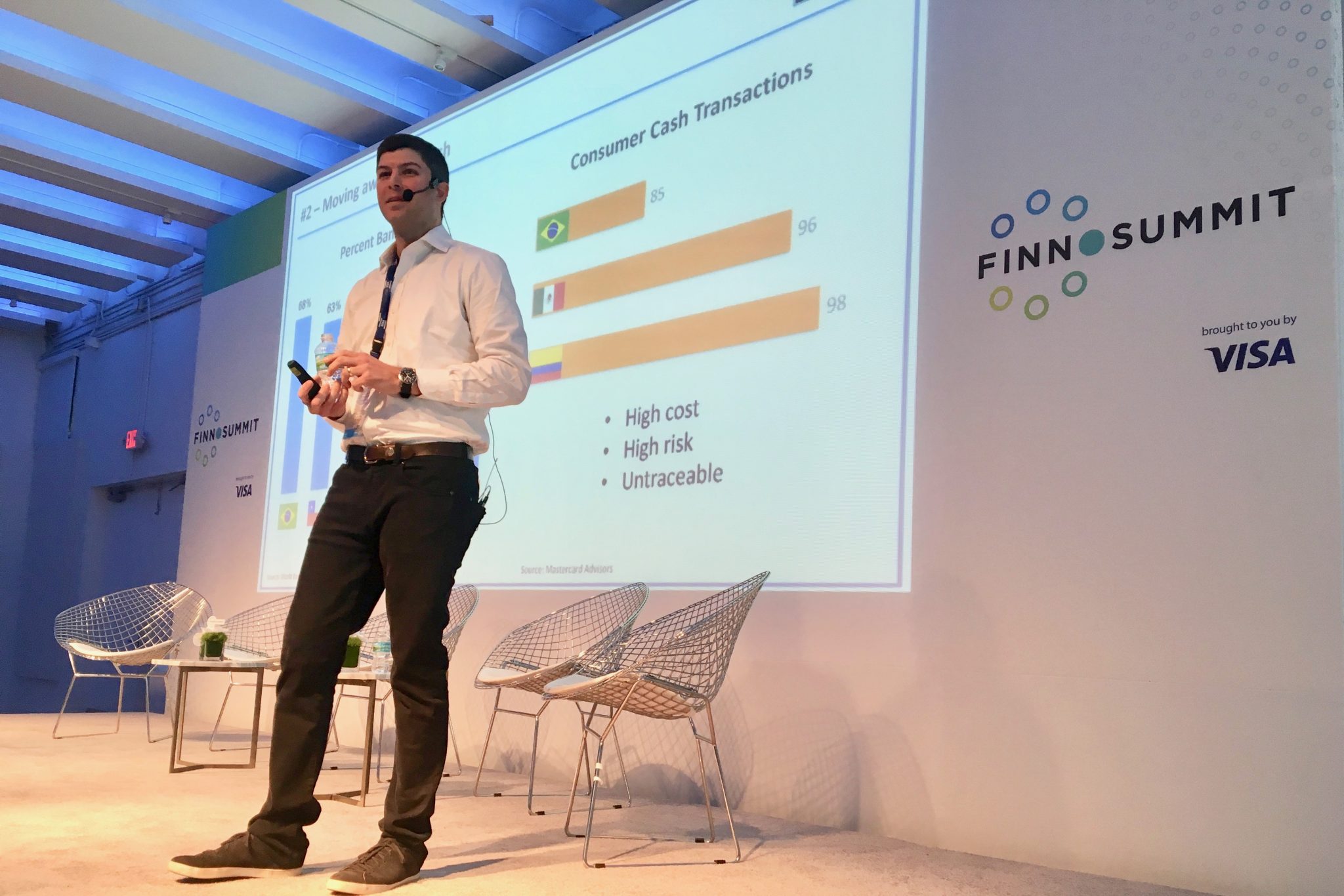 Mike Packer, Principal at QED Investors, pointed out Latin America's market characteristics that make of it a great investment opportunity: "It's a young market with few Fintech startups in each segment, global trends are reaching the Latin American market and ideas that have already been tested can be replicated and, finally, there is raising confidence in the market due to the success achieved by a large number of startups." Looking forward, Mike highlighted the importance of learning from other markets, like China and India, as well as considering the key role that banks will continue to play in the Fintech industry, the need to construct solid infrastructures, the importance of keeping on eye on Brazil and Mexico as main Fintech ecosystems and wait and see how more and more Fintech startups appear throughout the region.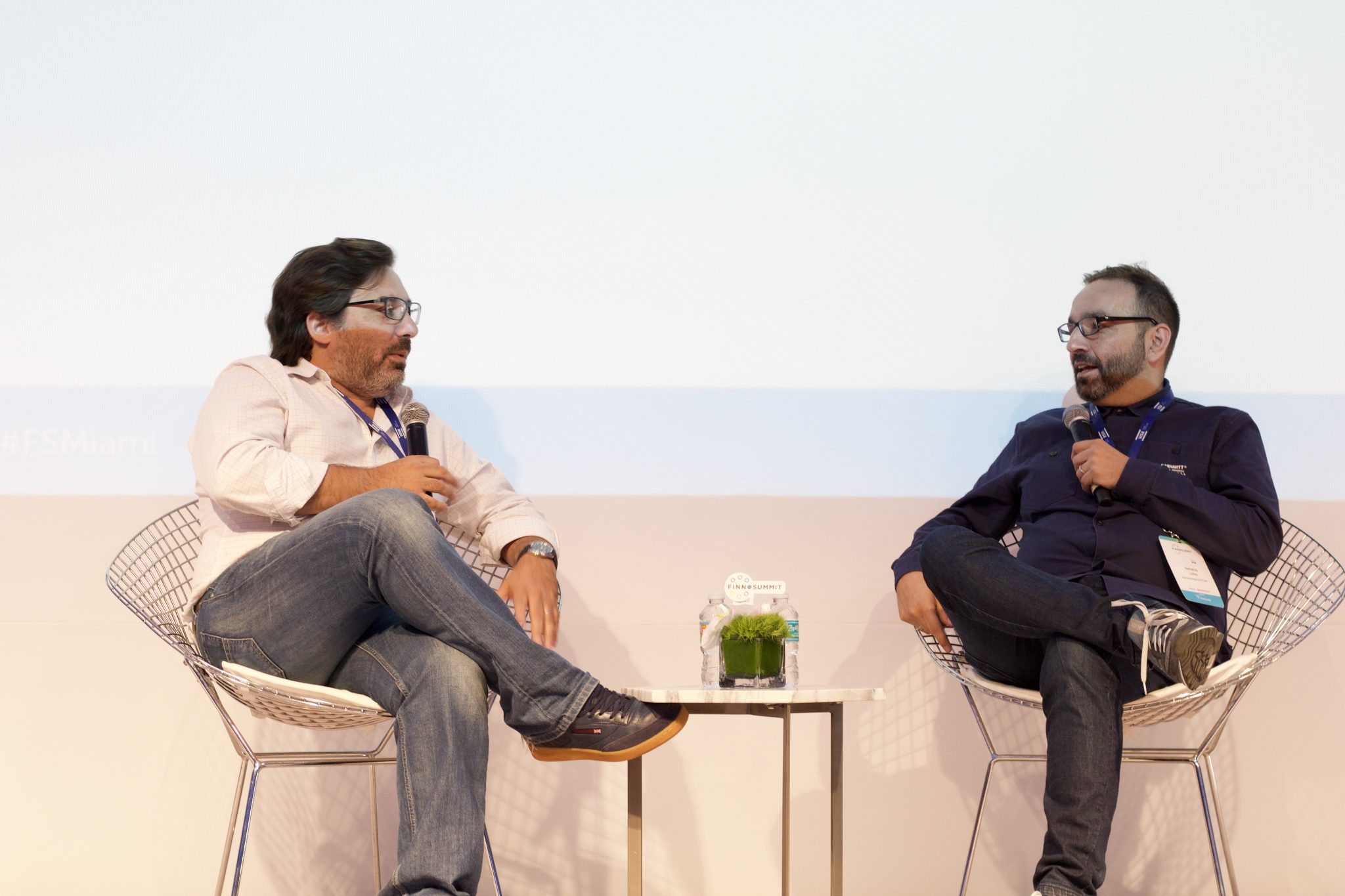 In terms of technology, Mariano Amartino, LATAM Startups Director at Microsoft and Nektarios Liolios, CEO and co-founder of Startupbootcamp FinTech, discussed the main technologies that are currently transforming the financial services industry in Latin America. In a world of platforms, both speakers emphasized the need for continued economic growth in Latin America in order to promote the development of new Fintech startups, as well as the need for the same access to technology as other parts of the world had in the past in order to create a more solid and integrated financial ecosystem. In this regard, Mariano Amartino highlighted Artificial Intelligence and Machine Learning, Internet of Things and Connectivity as the three main technologies of the future that will open the world of financial services to people that, otherwise, would not have access.
During the event, attendees had the opportunity to learn about the latest trends in Fintech regulation. We often think about Fintech as an island where innovative results can be achieved but, just as Álvaro Rodríguez, Co-founder and Managing Partner of IGNIA, explained, in order for Fintech to work, the sector has to be completely integrated into the financial ecosystem and, to this day, "the absence of a legal framework has created a vacuum of understanding about what can or cannot be done, and this leads to a lack of innovation and development". In this sense, during the fireside chat about regulatory frameworks in Latin America, speakers discussed the need to incorporate regulatory mechanisms in the Fintech sector, such as the known "sandboxes", where regulators can evaluate whether Fintech innovations benefit the system and don't pose any risk. Regarding this idea about the risk that new entrants can represent, Álvaro highlighted the importance of having high standards when issuing licences as, after all, this is a sector where companies are dealing with the final customer's money and, hence, any inefficiencies that might damage the market must be avoided. In view of the need to have stringent regulatory requirements, Álvaro stated that "those startups that are not willing to meet these requirements may be playing in a league where they don't belong".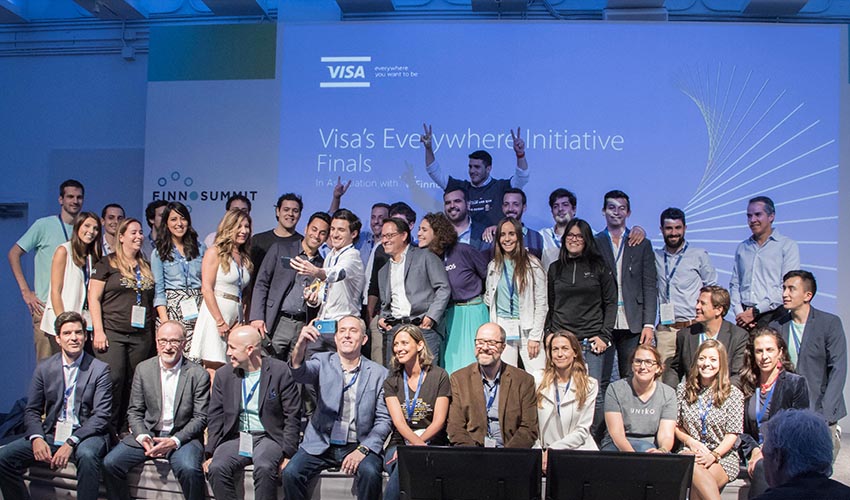 One of the key moments of the event was the pitch presentations from the startup finalists of Visa's Everywhere Initiative, a competition that, after 250 applications received, 5 semifinals in 5 different countries with 50 semifinalists, and 10 finalists making it to the final in Miami, saw Increase receiving the prize and being named as the best Fintech startup in Latin America. Increase – an Argentinian startup that simplifies and modernizes the way in which merchants control, manage and reconcile their credit card operations – was selected as the winner of the first edition of this competition for Latin America, receiving $50,000 USD, as well as earning the possibility to collaborate with Visa in the development of the future of payments.
FINNOSUMMIT, the largest meeting place for Fintech leaders from Latin America, has become the go-to event for financial institutions and Fintech startups in the region to connect. It is supported by global leaders in the world of finance such as Visa, Scotiabank, IFC, and technology leaders such as Microsoft, NovoPayment and Rápido y Fácil, among others.