Flexio, a Mexican startup offering installment loans for online shopping through the consumers' debit cards, has been chosen by a panel of experts as the winner, Kublau and Facenote took second and third place of the third edition of Visa Everywhere Initiative in Latin America and the Caribbean.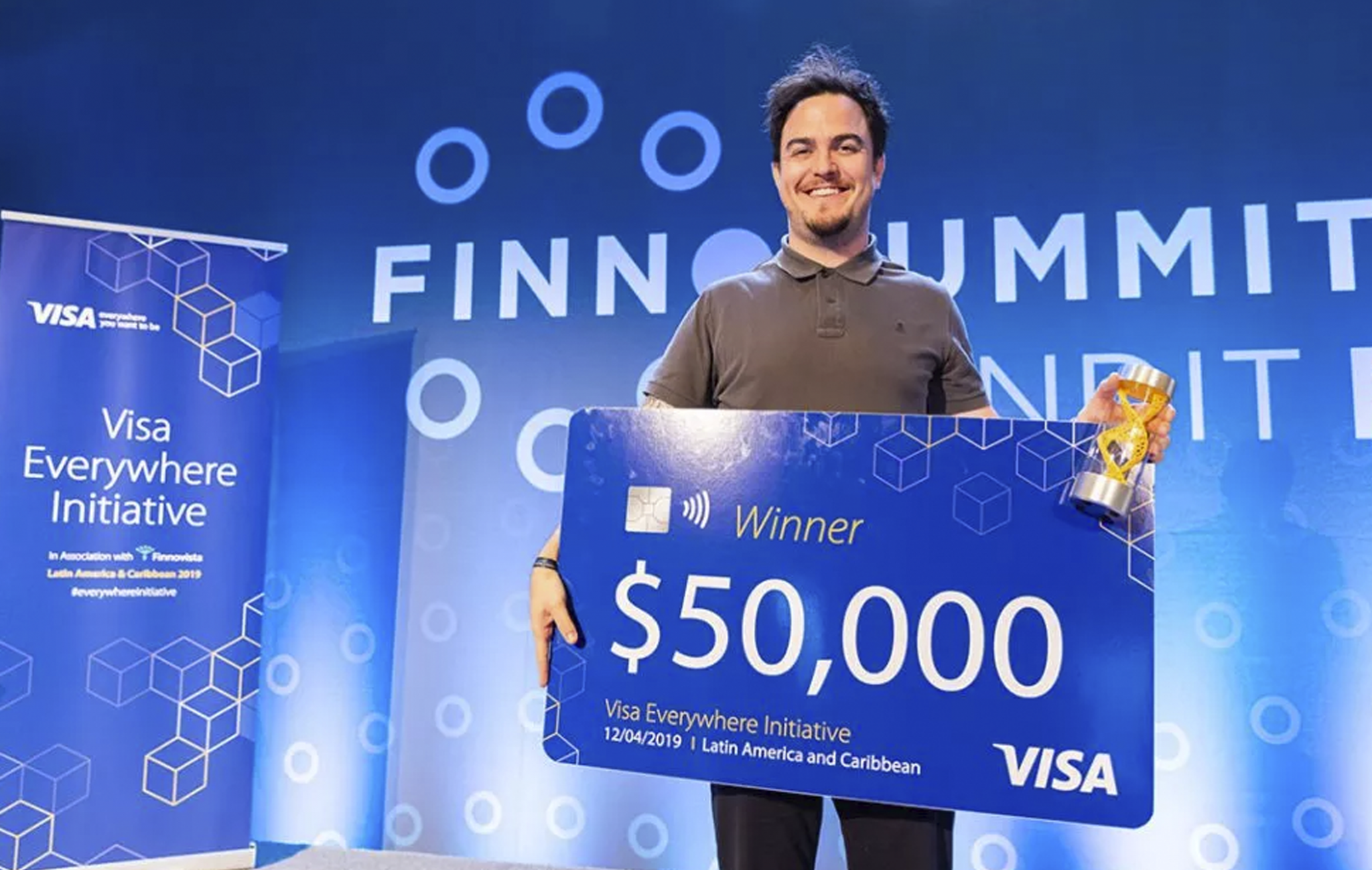 During the last phase of Visa Everywhere Initiative LAC, taking place at FINNOSUMMIT Miami by LendIt Fintech, the 12 finalist startups of the program pitched their solutions in front of a panel comprising experts of the Latin american fintech industry.
The final at FINNOSUMMIT is the culmination of a 6 month innovation program to which 197 startups applied. For the first time, Visa Everywhere Iniatiative LAC asked entrepreneurs to solve three specific challenges related to Visa's real life business as well as the stakes of the payments industry at the Latin American region.
Among all the applications, the Visa and Finnovista teams chose the best 24 solutions that participated at 4 Collaborative Innovation Workshops with Visa and its clients at Mexico City, Buenos Aires, Sao Paulo and Bogota where the 12 finalists where selected. Besides Flexio the winner, Kublau, a delivery-tracking help center platform that helps Financial Institutions ensure the correct delivery and early activation of credit and debit cards was the second startup chosen by the jury. In third place was Facenote an opt-in facial identification technology that helps companies recognize their most valuable customers. Their solution offers a frictionless way to pay with your face at the stores you buy at most often.
The rest of the finalists where: Druber and Pareto SA from Argentina; DinDin, Zen Finance and Zrobank from Brazil; Peiky, Tiendapp and Zinobe from Colombia and Pagalo from Guatemala.
Right before the final, the 12 finalists participated at a five-week immersion program designed to fast track collaboration with Visa, including pilot design and pilot plan workshops.
New life for debit cards
Flexio's CEO, Nathan Schorr, explained that "90% of the 300 trillions of existing debit cards are used only to withdraw money". "We are providing debit cards owners with a reason to have more money in their accounts and to use them more often. This is directly correlated to Visa's goals and strategy" he added regarding the reason they were chosen.
"From Flexio's inception we knew that we wanted to be a key player of the ecosystem in order to be able to impact millions of lives. To do so, it was essential to partner with other players such as: Visa, banks, payment aggregators and merchants" he stated.
The innovation program winner, that will receive $50.000USD as well as the opportunity to collaborate with Visa on a pilot program, highlighted the benefits of having worked with visa for the last five weeks. "What we have achieved beyond the prize is the contact with Visa's network. We have already met 6-7 people interested in innovating with us" he pointed out.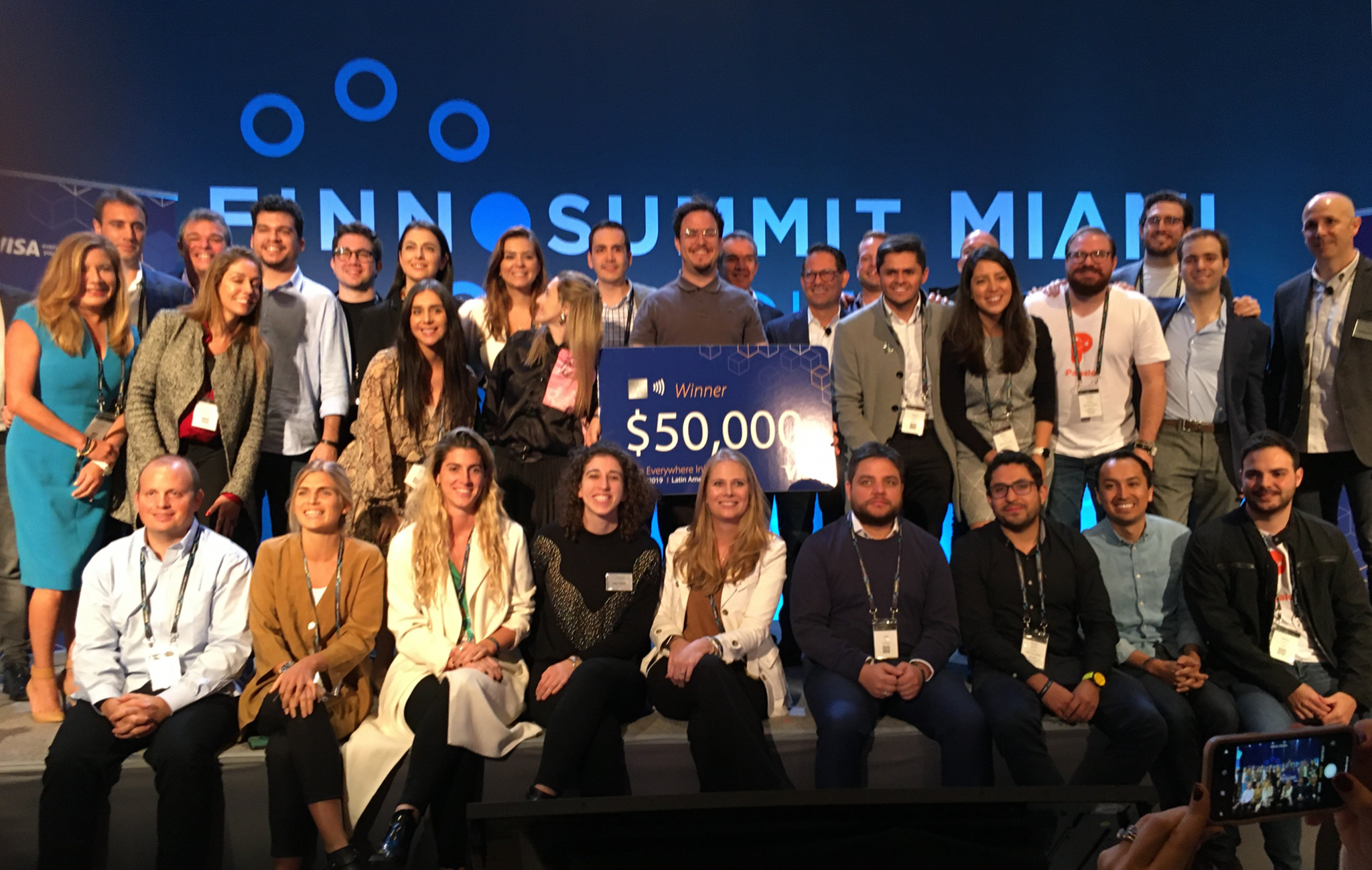 Visa's human face
Asked about whether he would recommend other entrepreneurs to participate at Visa Everywhere Initiative LAC, he stated that "this is my third startup and what I'm looking for now is to enjoy the people I work with". "Visa has proved that they have an amazing human face. They are very professional and that is a perfect combination" when designing projects involving great corporations and startups.
"Our mission, here at Visa, is to connect the world with innovative and inclusive payment solutions. We know that one of the main keys to accelerate digital payments adoption is to collaborate with the best Fintechs in the region", said Arnoldo Reyes, Vice President and Head of Digital Partnerships, FinTech & Ventures for the Latin American and Caribbean (LAC) Region of Visa.
"At Finnovista, we really believe that collaboration between startups and corporates is the next step to implement disruptive solutions at the sector and we are very proud of this year's Visa Everywhere Initiative results. For the first time, the 12 finalist startups devoted 5 weeks to the efficient management of innovation at a strong immersion program. So, from now on, Flexio will be ready to launch a pilot product to solve the future challenges of the digital payments industry" further explained Andrés Fontao, Co-founder & Managing Partner of Finnovista.
Congratulations to the winners, finalists and all those who made this edition of Visa Everywhere Initiative possible!